Raccoons Wait Patiently Every Morning Until Guy Lets Them Out Of Dumpster
"They almost seem to expect to get out — so they've had help before."
Jimmy McNeil has been a school caretaker in Toronto, Canada, for around six years now, and helps out at different schools in the area. He'd recently started hearing about a family of raccoons who would break into the dumpster at one of the schools in the middle of the night, and then end up stuck there in the morning. He had never actually seen the mischievous family himself — until earlier this week, when he got sent to that school, opened the dumpster and came face-to-face with six chubby raccoons.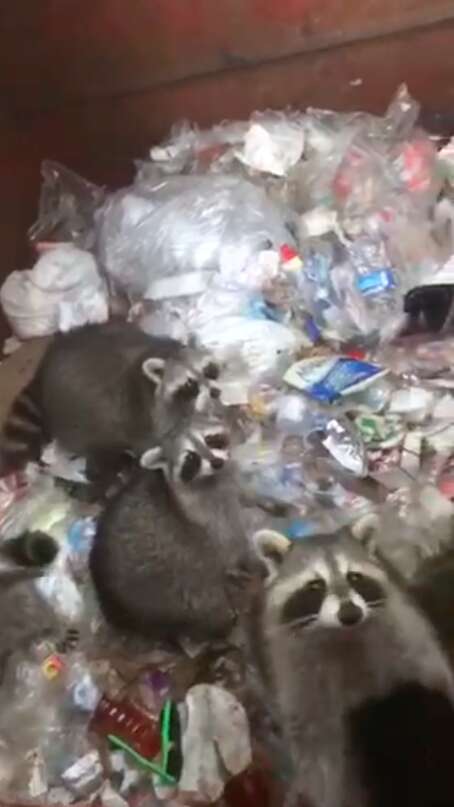 It seems that after jumping down into the dumpster, there was no way for the raccoons to climb back out again. It appeared as though they had come across this problem before, however …
… because as soon as McNeil lowered a piece of wood into the dumpster for them to use to climb out, they all started grabbing at it.
"They almost seem to expect to get out — so they've had help before," McNeil said.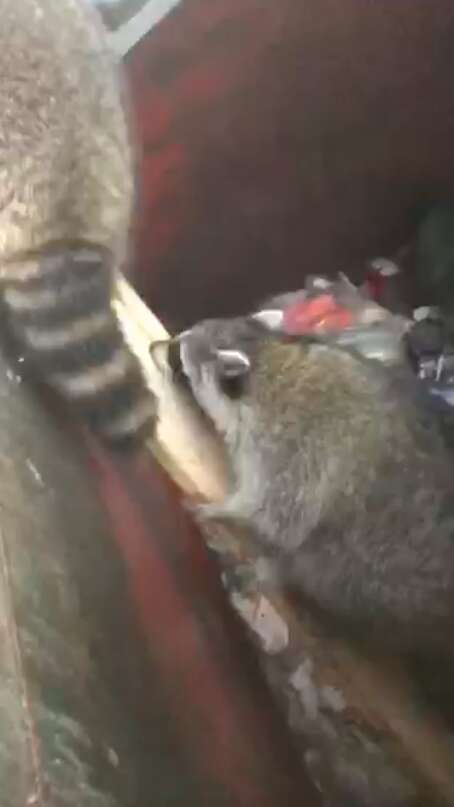 Most of the raccoons seemed completely unfazed by McNeil's presence and scurried right up the wooden board as if they'd done it a million times, but one of them was a little scared of his new helper …
… and waited until McNeil had walked a safe distance away before climbing out and joining the rest of his family.
"A couple of them seem unafraid, one is very timid, one likes to stare at me as he or she climbs the fence to get away," McNeil said.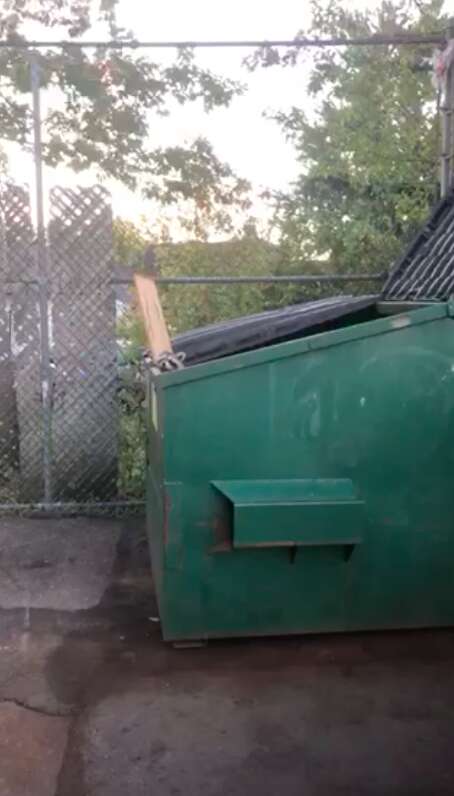 Once the whole family was safely out of the dumpster, McNeil continued about his day — and then came back to work the next day, found the family again and did the whole thing all over again.
"There are anywhere from three to six in there each morning," McNeil said. "I encountered them this week for the first time and have been helping them daily. On the weekend the garbage will likely get high enough for them to escape."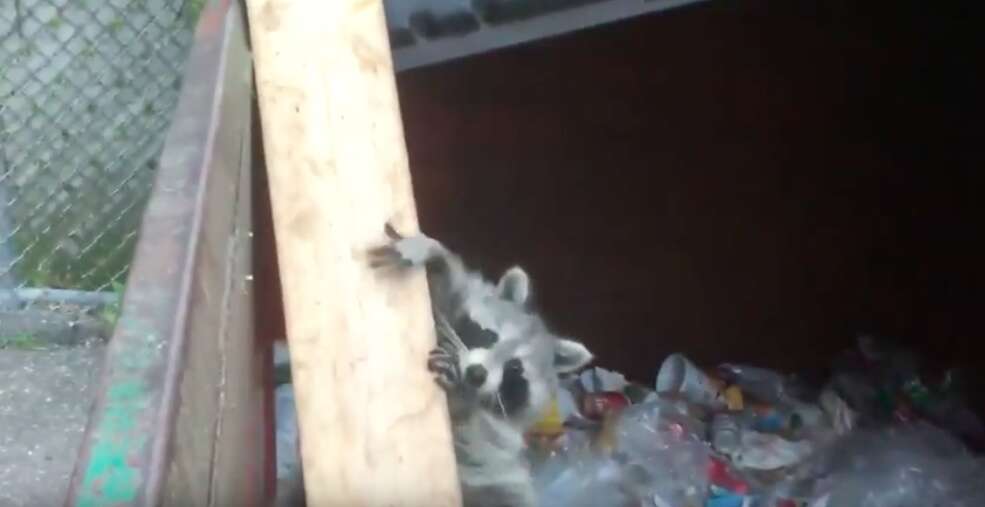 The raccoons and their love of garbage are well-known amongst the school caretakers, and there's been talk of trying to seal up the dumpsters at night so they can't keep getting stuck — but McNeil has a feeling that the raccoons don't really mind.
"We are going to try to ensure they can't keep getting into the dumpster since that's not safe," McNeil said. "However, I think they're getting used to getting rescued from the dumpster."