Blue Jay Still Visits The Woman Who Saved Him Every Single Day
He spent even more time with her when she was diagnosed with cancer.
Dina Theissen found Gracie lying next to a tree near her front door when he was just a few days old. He was so tiny that she couldn't even tell what kind of bird he was at that point. After seeking advice from a wildlife rescue, she left Gracie where he was for a bit and waited to see if his mom would come back for him, but she never did. Knowing he probably wouldn't make it if left alone, Theissen and her family welcomed Gracie into their home.
The family decided to keep Gracie in their screened-in patio while he grew and recovered, so that he could get used to the sights and sounds of the world around him before eventually being released back into the wild. As he grew stronger every day, so did his bond with his accidental family. Theissen, her husband and her young daughter spent hours hanging out with Gracie, helping him slowly learn how to be a bird.
"An unbreakable bond was developed on that patio, from the endless hours Gracie and I spent together," Theissen told The Dodo. "After a while I saw him notice the insects flying around and we became a great foraging team. I would lift him up and lead him toward the insects so that he could learn to forage himself. It was amazing to see him succeed in such a remarkable way. I was his mommy in every way."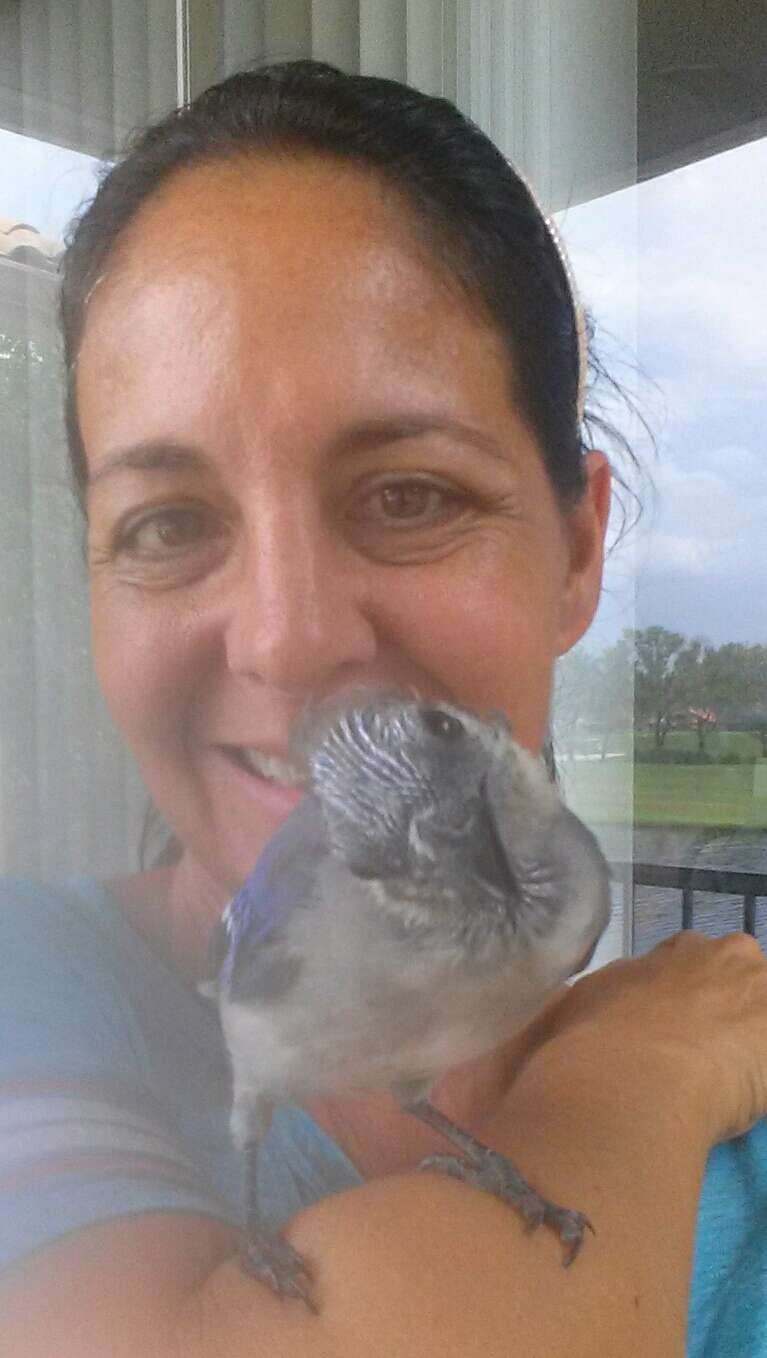 After four weeks, the family tried to release Gracie back into the wild, but at first, he didn't want to go.
"He flew up to a low branch and came back down to me, refusing to leave," Theissen said. "A week and a half later he gathered his courage, flew up into the tree and began to explore his beautiful world. It wasn't easy for us, but that was our ultimate goal and we knew it was for the best."
After five and a half weeks, Gracie was finally fully assimilated back into the wild — but he came back to visit the very next day. Every single day since then, for nearly two and a half years, Gracie has come back to hang out and play with the family who saved and raised him.
Sometimes Gracie likes to play with his old toys on his visits, like beads and plastic lizards, and other times he likes to just perch and chirp, enjoying the company of his family. His visits sometimes last only minutes, as Gracie is a very inquisitive bird and still has so much of the world to explore — but when tragedy struck his family, Gracie's visits suddenly became a bit longer, and so much more important.
After Theissen was diagnosed with ovarian cancer, Gracie would fly over to visit and just sit with her, chattering away, keeping her company in a time when she needed it the most. When she got home from her first emergency surgery, Gracie flew in the back door and over to Theissen's chair to offer her comfort, which helped her to believe that everything was going to be OK. Gracie helped the entire family stay positive and hopeful during such a hard time, and they will always be so thankful to him for giving them that strength.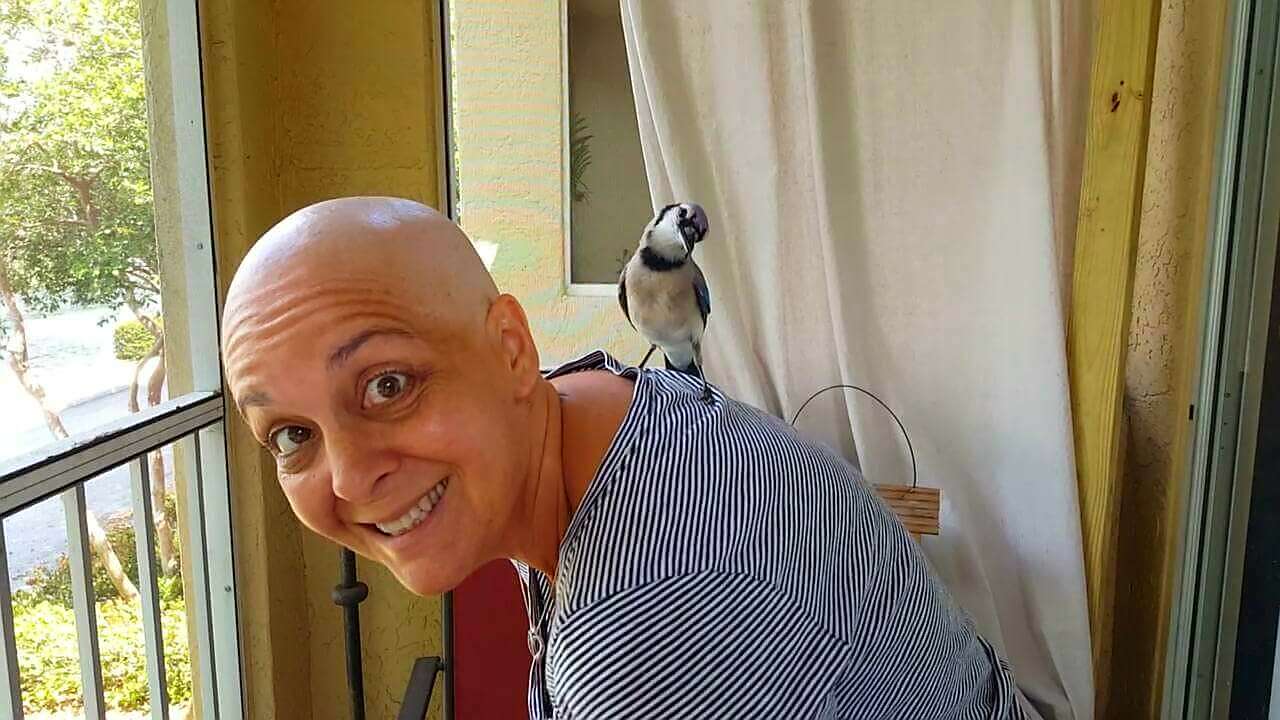 "I can honestly say that without Gracie's presence during that time, things would have been a lot different, emotionally for me, and even Alyssa and Ken, too," Theissen said. "He has helped us in ways that one can only feel … even if not fully explained."
Theissen is thankfully now in remission, but Gracie still comes to see her and her family every day. Since being rescued, he has had four different broods of babies, but despite starting a family of his own, he has never forgotten his very first family. He owes his life to them, and now he's simply repaying the favor, stopping by every day to remind them how much they mean to him.