Sweet Bald Creature Was Found Roaming Streets In Search Of Food
It's a year later and she looks so different now ❤️
With pink, scaly skin and barely-there wisps of hair along her back, the strange animal was almost completely bald.
Sickly and extremely weak, she wandered from yard to yard, tipping over garbage cans and climbing into dumpsters in search of food.
At first glance, homeowners in the California neighborhood weren't sure who — or even what — the creature was. All they knew was that she needed help.
That's when the Fund for Animals Wildlife Center team stepped in to take her to their rescue. It was the day before Christmas last year — they named her Eve.
"This was the most extreme case we've seen in the history of our wildlife center," Dr. Matthew Anderson, director of FFAWC, told The Dodo. "If she hadn't been transported here, there's no chance she would've made it on her own. She was in really dreadful condition."
Despite her shocking appearance, the sickly animal wasn't that unusual after all. She was simply a black bear, who had come down with a horrible case of mange.
For the next few months, the bear fought for her life. She required regular blood tests, skin biopsies and medicines to treat the aggressive mange.
She had been through so much — but she was determined to live.
Now, she's thriving. A full year after rescue, Eve is like a new bear. She's adventurous, loves playing with toys and especially enjoys foraging for snacks around her habitat at FFAWC. She jumps at the chance to topple over and shred cardboard boxes, and revels in excitement while swimming around in her very own pool.
Her once irritated, scaly-looking skin has turned into a coat of wispy dark brown fur.
While Eve's mange is now fully healed, her skin became so sensitive from the infection that it's likely she will never fully grow a thick, plush coat like other black bears. If she were to be released back in the wild, she would have much less protection from the frigid elements and could fall sick again.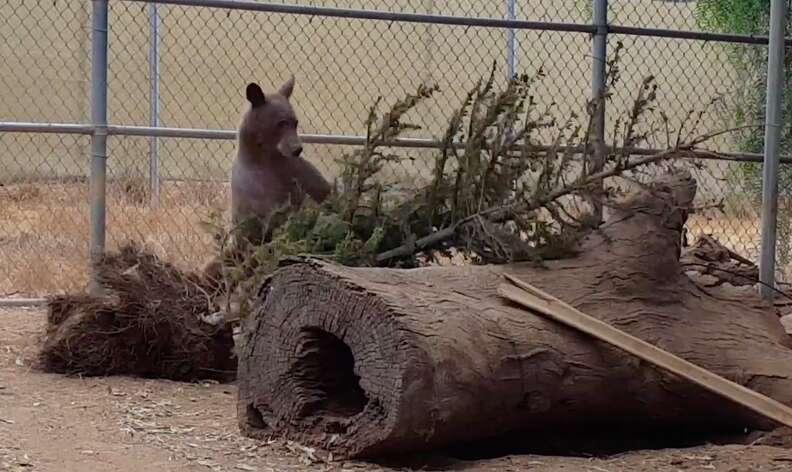 Because of this, and how long now she has been under the care of humans, Eve has officially become a permanent sanctuary resident — and this spring, she will move to a brand-new home at FFAWC's sister facility in Texas, the Cleveland Armory Black Beauty Ranch.
Anderson already knows she's going to love it.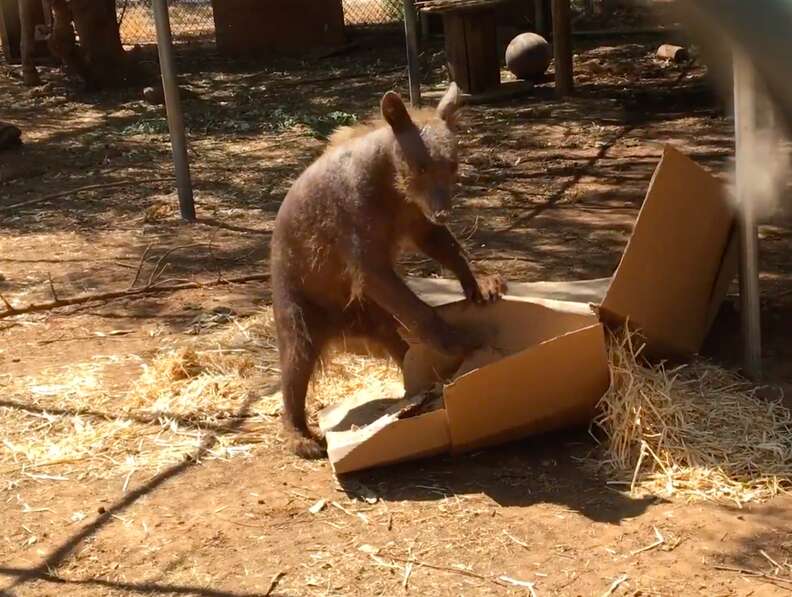 "Eve's new large habitat is being built in a wooded area which will mirror the wild," Anderson said. "She will have a den area, many trees to climb and a pool to play in. The opportunity to explore is of paramount importance, so Eve can spend the rest of her life being a bear!"
After everything Eve has endured, she is well on her way to a lifetime of comfort and good health.
She's captured the hearts of everyone who came to know her — but Eve's transformation is especially meaningful for Anderson, who watched the bear overcome all the odds stacked against her just one year ago.
This Christmas, Eve's not scavenging through dumpsters like last year. She's surely getting a tasty holiday feast in celebration of how far she's come, and where she's still yet to go.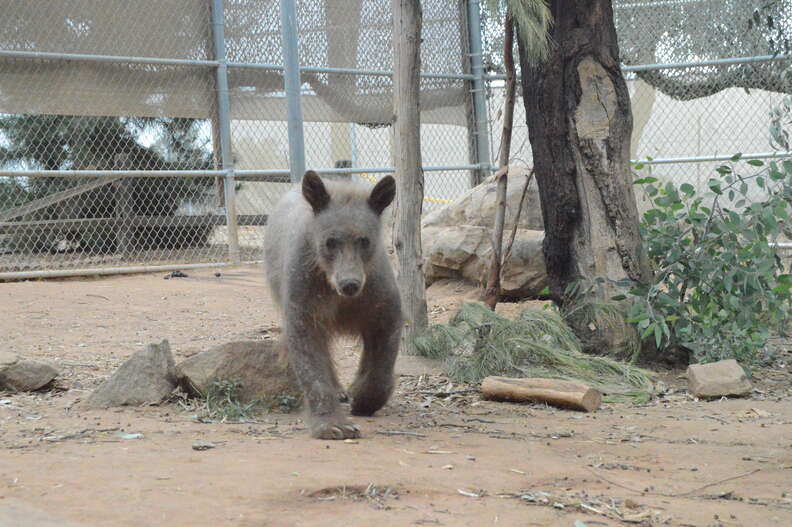 For Anderson, seeing Eve leave the recovery ward and settle into her habitat is something he won't ever forget. When she moves to her huge new habitat this spring, he expects the same joyous reaction.
"Such obvious enjoyment of her new home made all the long hours our expert wildlife staff had put in all the more worthwhile," Anderson said. "She is extremely agile, and a delight to watch."