Cutest Video Is Making People Fall In Love With Skunks
SO sweet 😍
Springtime is the height of baby season for wildlife rescues — and by this time of year, new life is at every corner in the forest.
But among some of the cutest newborns is one not everyone may want to cuddle at first: skunks.
Earlier this month, Wild Heart Ranch posted a video of its new rescued resident: a tiny, jet-black baby skunk — and with it has come some major appreciation for just how adorable baby skunks really are.
In the video, four tiny paws wiggle in the air as a caretaker holds the youngster, her pink belly filled with milk. She waves her legs around, blinking and looking around with curiosity.
This youngster is clearly relaxed, and luckily, young skunks like her usually don't fully develop their spraying skills until three months old. Even then, adult skunks will only spray when threatened or scared.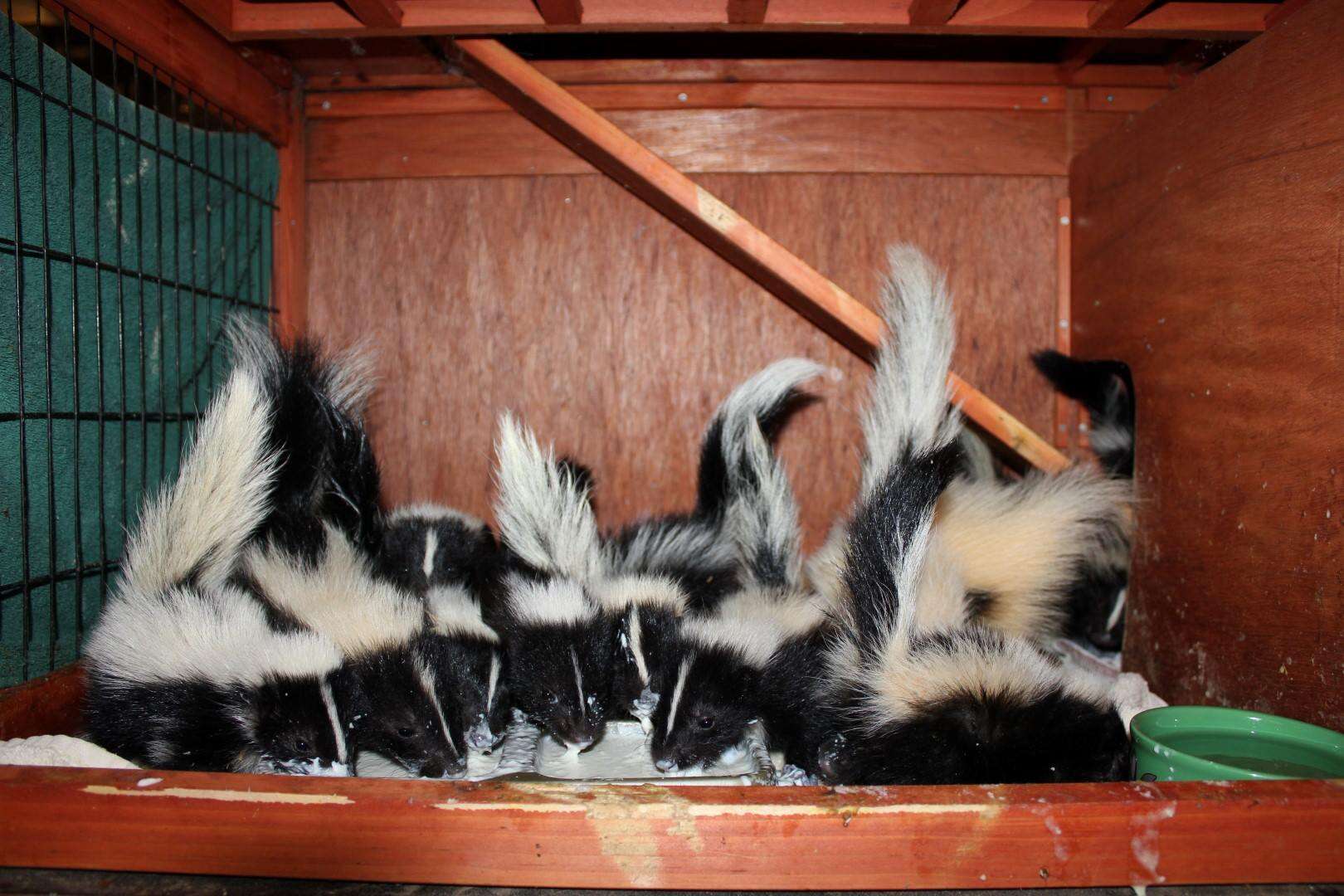 Like many other young animals this time of year, baby skunks often become orphaned if their mothers are hurt or killed.
Predators and traffic are two big contributors — but also environmental factors like floods, which the western United States are currently facing, can leave these critters without a family.
Since these youngsters cannot survive on their own, director Annette King steps in to raise them as if they were still in the wild. Unless they're gravely sick or have a major disability, the kits will be successful in returning back to the wild.
"She's an orphaned skunk who was brought to us for care," director Annette King told The Dodo. "We will raise her until she is capable of surviving on her own and release her back into the wild. She was three weeks old and had been struggling to grow. She finally kicked in and has been going through a growth spurt."
Due to all the flooding in Northeast Oklahoma, skunk dens have been flooded out and many babies perished. So far, this is the only skunk kitten King has in her care.
Until the baby is old enough to be released, wildlife rehabilitators like King across the country surely have their hands full with these fluffy — sometimes stinky — babies, but for King, their cuteness makes up for it.
"It is part of our duty to the wildlife to accept and manage them just as nature made them, and we hold no grudges for the added aroma that comes along with these amazing and animated little creatures," King said.