People Find Best Gift To Comfort Little Possum Who Lost Her Mom
"Every time she wakes, she jumps on it and sits there for a while" ❤
A woman was driving on a highway in North Melbourne, Australia, earlier this month when she noticed cars ahead of her slowing down to look at something on the road. As the woman approached the spot, she saw a brushtail possum lying motionless on the road — it looked like a car had struck and killed her. But what concerned the woman even more was the tiny 5-month-old baby clinging to the possum's back — and the baby was very much alive.
Even though the woman was a little scared of what she might find, she parked her car on the side of the highway, grabbed a shopping bag and gingerly approached the mother possum and baby, who was later named Mavis. The woman could see that the mother had been badly injured, and if Mavis had still been in her pouch, she probably would have died as well. But since Mavis was clinging to her mother's back, she'd survived.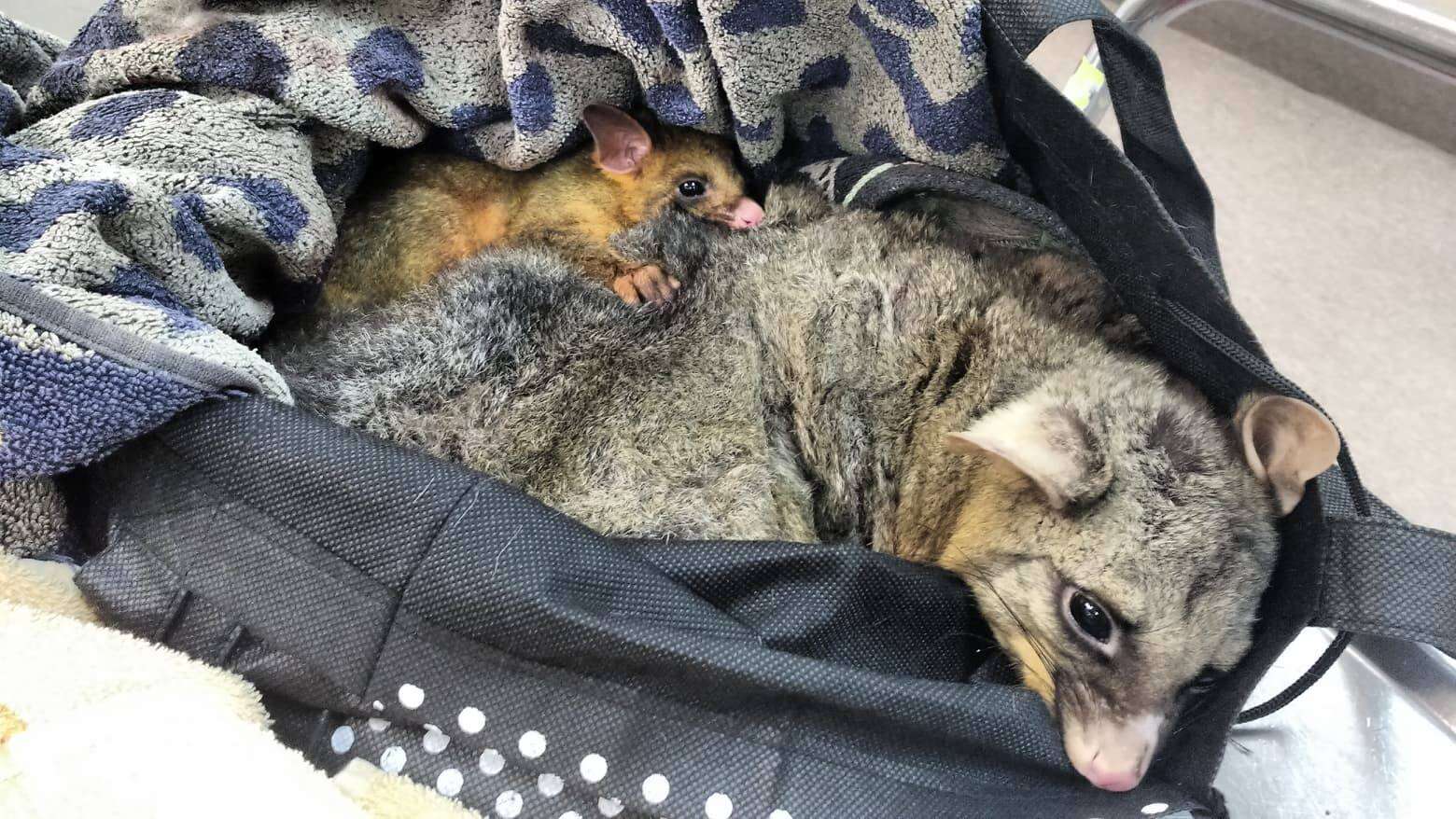 The woman moved the mother's body into the shopping bag, with Mavis still holding on tight, and drove to Lort Smith Animal Hospital, where Nicola Rae was working as an emergency nurse.
"We all saw the look of innocence on Mavis' face," Rae told The Dodo. "She had no idea why her mum wasn't moving anymore, and [why] her heart wasn't beating and why strange faces were all staring at her. She clung on even tighter to her mother's fur in fear. It was heartbreaking to see."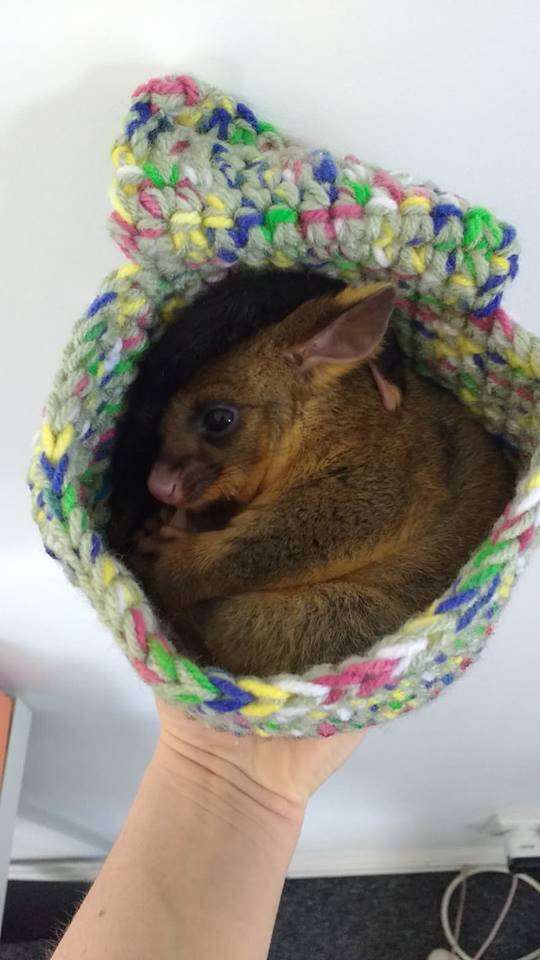 Rae gently removed Mavis from her mother's body and checked her for injuries — amazingly, she didn't have any. Then Rae placed Mavis into a soft fabric pouch, along with some of her mother's fur, to try and comfort her.
Rae is also the founder of Amaroo Wildlife Shelter, an organization that rescues and rehabilitates Australian wildlife. So after her shift at the animal hospital, Rae took Mavis home with her so she could continue caring for her.
Rae also gave Mavis a wombat toy to comfort her, and Mavis enjoys clinging to the wombat's back like she did with her mother's.
"Every time she wakes, she jumps on it and sits there for a while before having a drink or eating her leaves, and then returns to her pouch for a sleep," Rae said.
Mavis will stay at Amaroo Wildlife Shelter for about six months, which will give her ample time to get bigger and stronger. When Mavis is able to take care of herself, Rae will release her back into the wild.
While Mavis will be OK, Rae hopes that other possums won't need to go through the same thing as Mavis and her mother.
"Please remember to drive slowly at dusk and dawn ... and to also check deceased marsupials as they often have live joeys on board," Rae said.