Baby Orangutan Spent Entire Year In Cage The Size Of A Cupboard
He was so alone.
The wooden cage was the size of a cupboard, and a baby orangutan had lived inside it for more than a year.
Last month, a team from International Animal Rescue (IAR) went to a village in the Sungai Raya District of Borneo, Indonesia, with local authorities and found a 15-month-old male orangutan named Muaro locked inside a wooden cage on a man's property. The cage was only a few feet wide and a few feet tall, and the rescue team wasn't sure if the man even let the baby orangutan out.
"The team have encountered so many instances of orangutans being kept in unsuitable conditions that Muaro's situation will have come as no surprise to them," Lis Key, PR and communications manager for IAR, told The Dodo. "Nevertheless, it is always heartbreaking to encounter a young orangutan, that should be living high in the trees with his mother, shut up in a cage, bewildered and alone."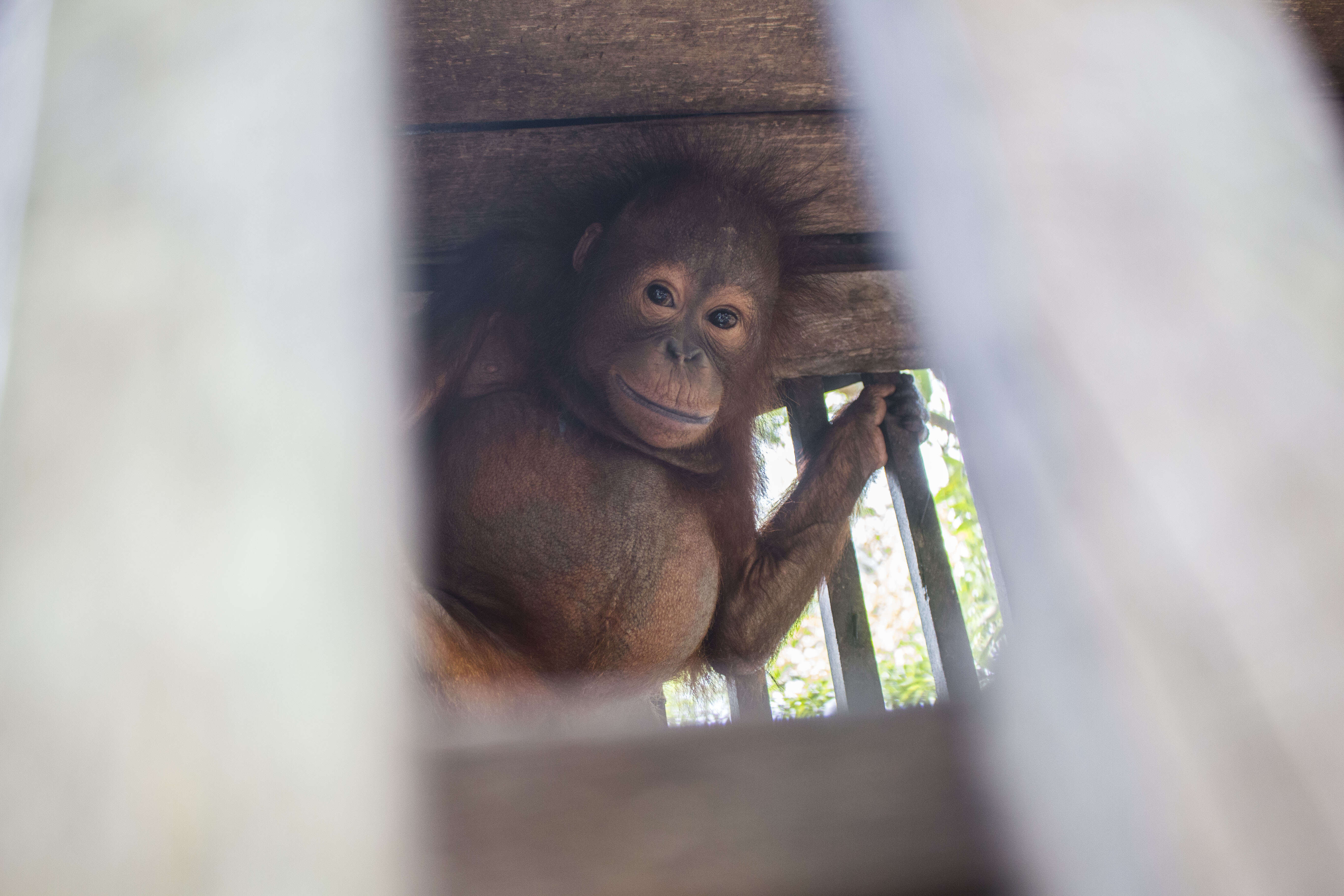 The man claimed to have found Muaro in an area of land being cleared for a new palm oil plantation. He said he felt sorry for Muaro and decided to bring him home. He told the rescuers that he fed Muaro a diet of condensed milk and human food.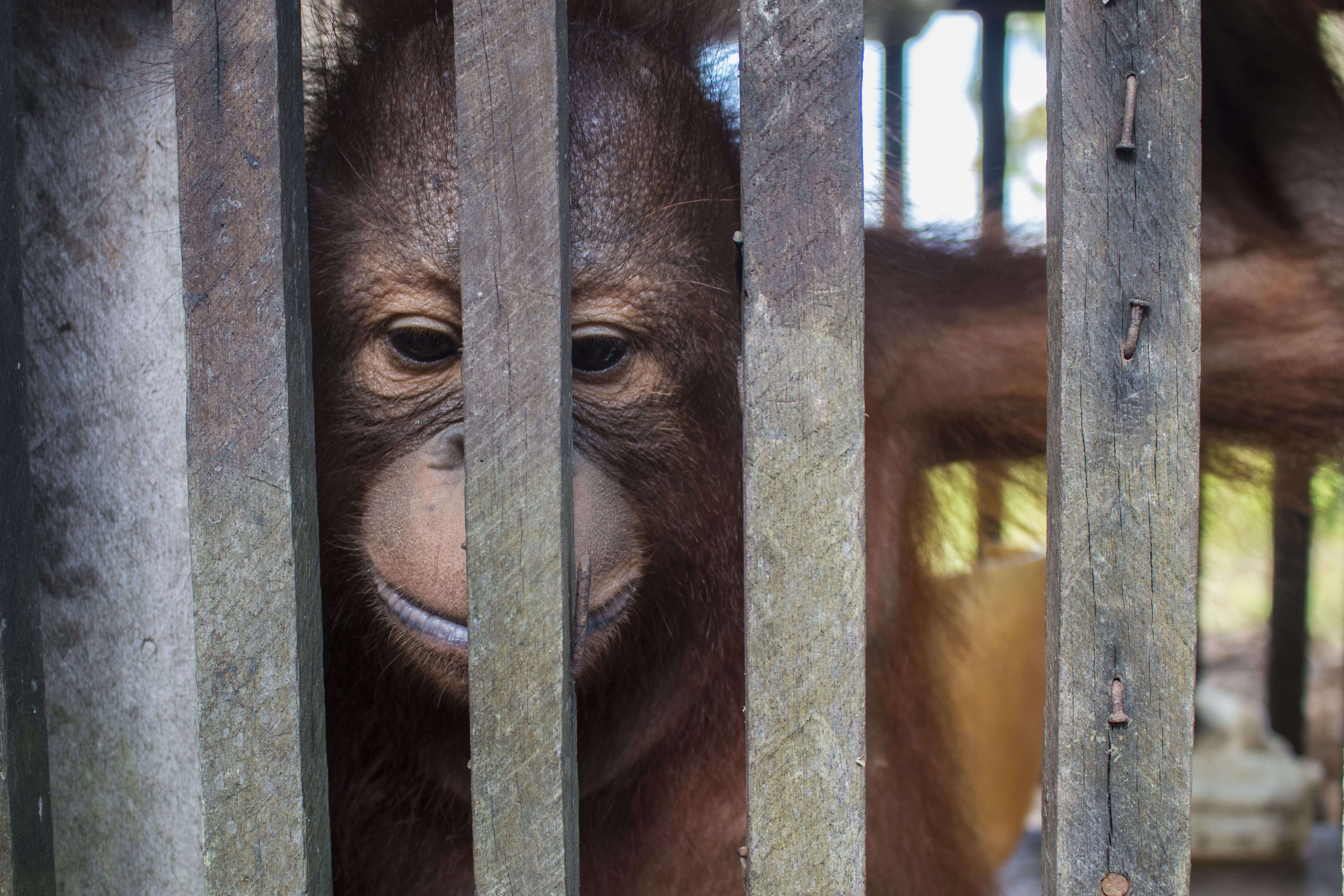 "In these cases, the individuals concerned don't realize that they are doing anything wrong," Key said. "On every rescue operation, the team takes time to explain the issues to the people involved, so that they know in the future what to do and who to contact should they come across another orangutan."
While there might be truth to the man's story, the rescue team knew that one part was being left out — people had likely killed Muaro's mother if the baby orangutan was found alone in the forest. Not only that, but Muaro would have witnessed his mom's murder, which would have traumatized him.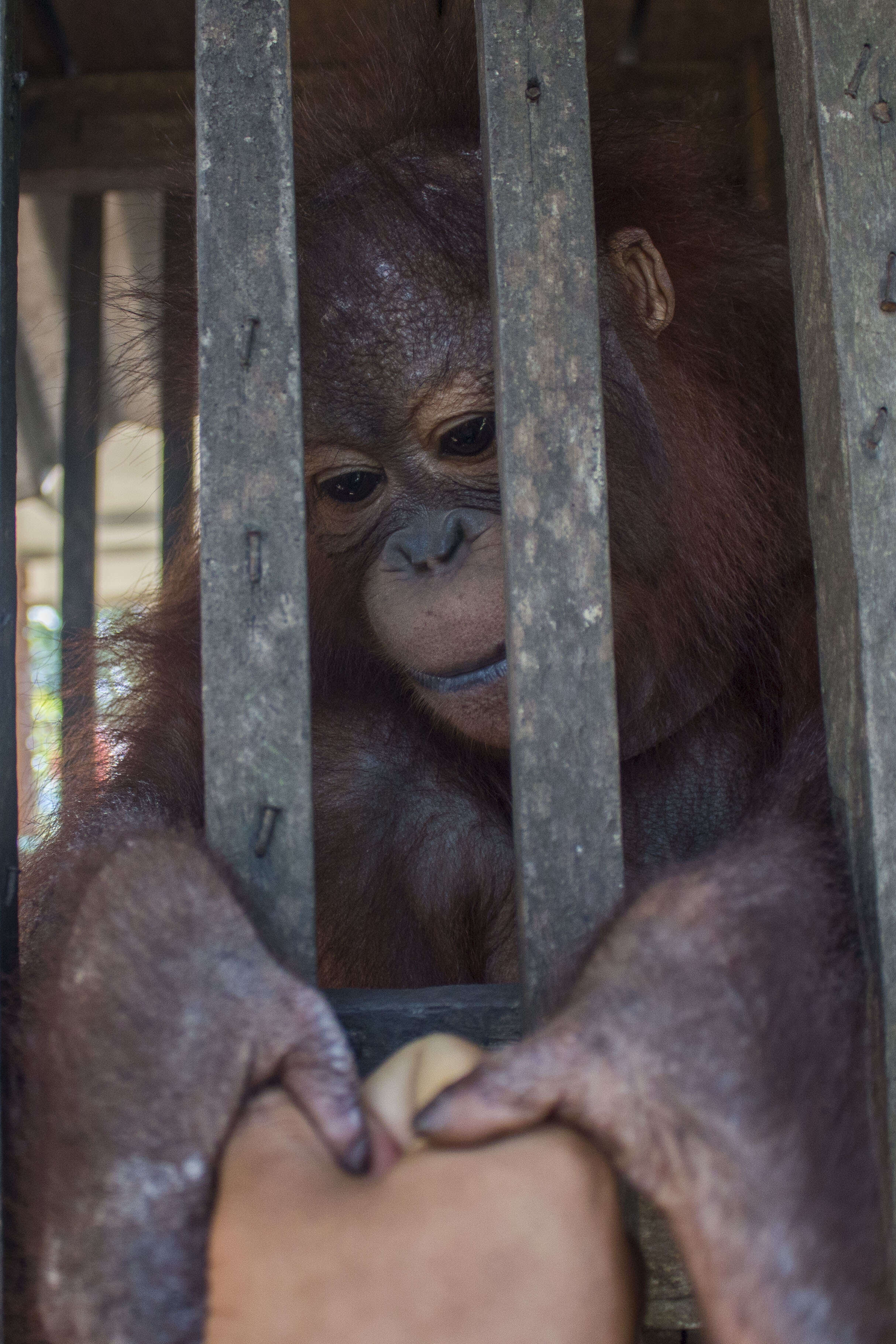 Like humans, baby orangutans are heavily dependent on their mothers, and Muaro should have stayed with her until he was 7 or 8 years old. "He would be living high up in the tree canopy, clinging to her as she moved through the trees and learning from her how to climb, how to forage for food and how to build a nest each night to sleep in," Key said.
After being freed from his wooden prison, Muaro clung to one of the female rescuers.
"I'm sure he was terrified at the upheaval after being shut up for so long," Key said. "And it is natural for a baby orangutan to cling to his mother, or a mother substitute, particularly when frightened or feeling threatened."
Muaro initially seemed to be in good health, but upon closer inspection, the team discovered that he had a respiratory issue and skin problem. Before starting the journey to IAR's Orangutan Conservation Centre in Ketapang, West Borneo, the team made sure to give Muaro food and a bottle of fluids.
For the next several weeks, Muaro will stay in quarantine so the vet team can evaluate his mental and physical condition. But once he has a clean bill of health, Muaro will be able to meet the other baby orangutans, and he'll even go to school to relearn how to be a wild orangutan.
"We are hopeful that Muaro can be successfully rehabilitated," Key said. "After up to six or seven years at our center, he will be ready to be reintroduced into the wild. As he is so young, he stands every chance of being able to learn how to fend for himself and develop the skills he will need to survive back in the forest."
While Muaro was lucky to be saved, IAR is fighting a constant battle to save the Bornean orangutan, which is a critically endangered species. There are currently over 100 orangutans at the Orangutan Conservation Centre, and it's becoming increasingly difficult for the team to find safe places in the forest to release rehabilitated orangutans back into the wild.
"Through our rescue, rehabilitation and release program, we are only treating the symptoms of the problem, not the cause," Key said. "What is urgently needed is for all parties involved to take action to protect and preserve the forest habitat the orangutans need to survive."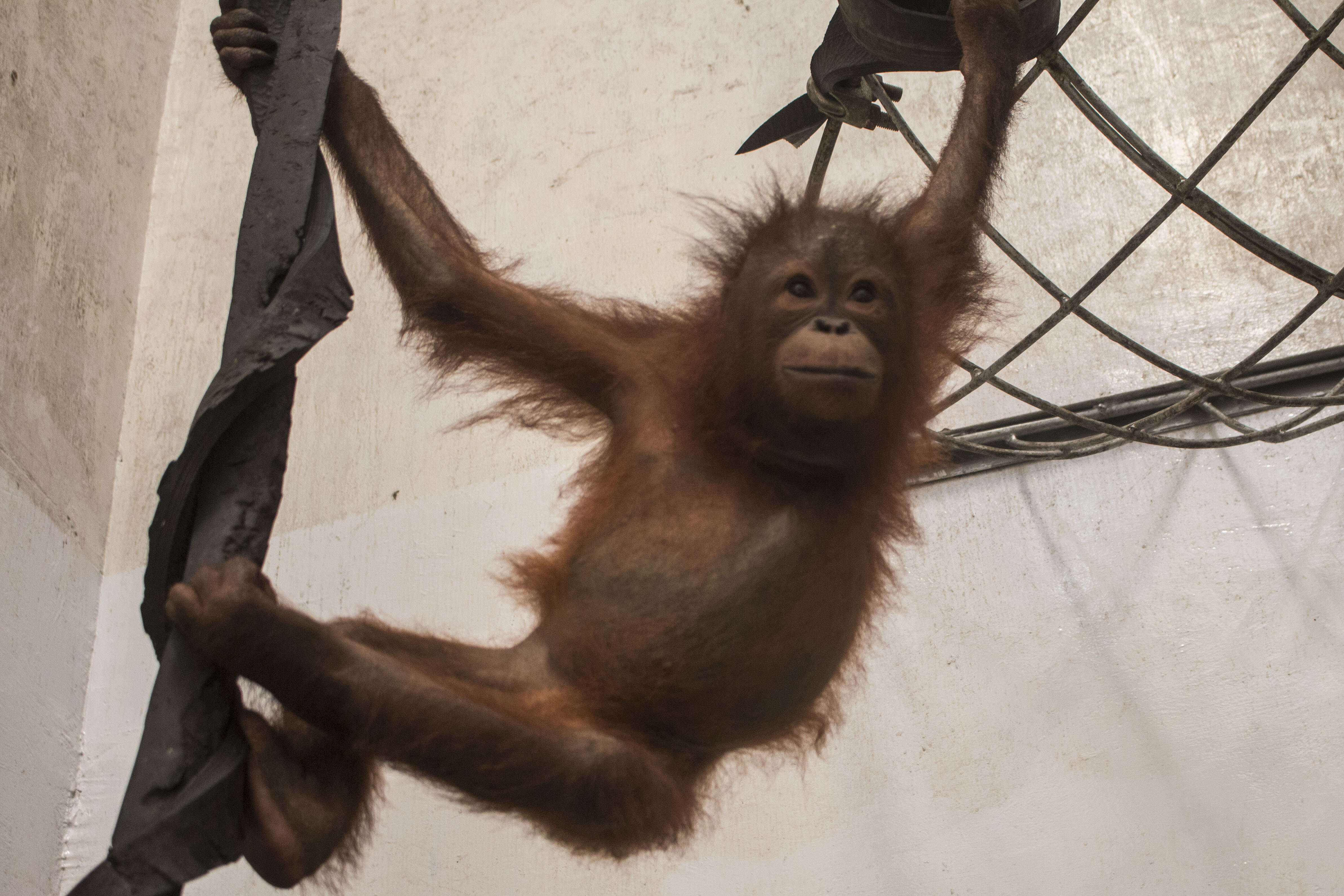 "Every individual counts in our efforts to save this critically endangered species from extinction," Alan Knight, CEO of IAR, said in a statement. "The lives of Muaro and all the other rescued orangutans in our center are so precious if orangutan populations are to be preserved for future generations."