People Just Spotted The Best Thing On A Hidden Camera In The Jungle
There are only 68 left of them in the WORLD.
But a small sign of hope was just spotted on a wildlife camera in Indonesia's Ujung Kulon National Park, the only place the Javan rhino now exists — or rather, two small signs.
Even though the images from the wildlife camera are dark, a small gleaming eye represented a beacon of hope; wildlife officials recently confirmed that two baby Javan rhino calves were born this year.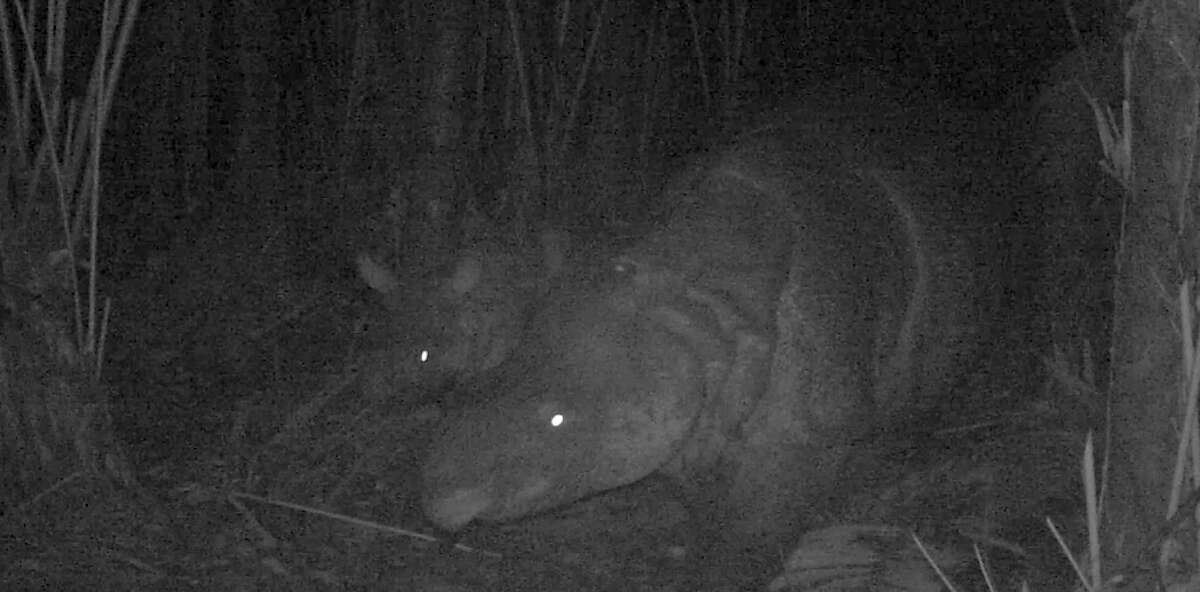 Two different moms, known as Puri and Dewi, were spotted by hidden cameras being followed closely by their babies.
"We were very excited about the births," Mamat Rahmat, chief of the park, told Mongabay. "We hope the president and the [environment] minister could come and give them names."
The births were especially welcome news since a 30-year-old Javan rhino was recently found dead, apparently of old age. With such a low population, every single loss threatens the species with extinction.
"We're glad that the birthrate of the Javan rhino is still higher than the mortality rate," Rahmat said.
Now people estimate that there are 68 Javan rhinos alive today — and hopefully that number will only get higher.