Wild Baboons Drop By Guy's House To Party In His Pool
"It was ... sort of like watching human kids playing."
This week, Garth Bradley was getting some work done at his desk at home in South Africa when something outside the window caught his eye.
There, a pair of wild baboons who'd descended from the surrounding hillsides were making their way across his property with evidently one thing on their minds — and that was to have a good time.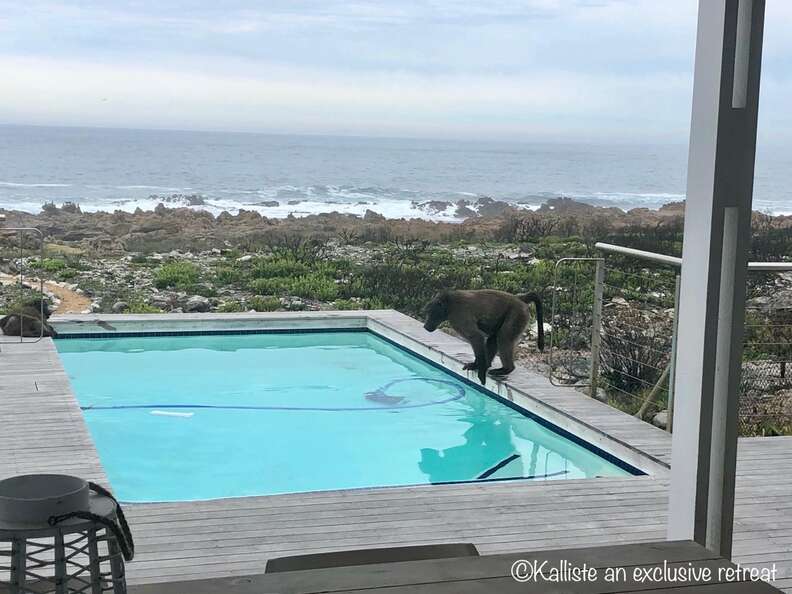 While Bradley looked on in awe (and perhaps a tinge of envy, having business to attend to), the unexpected visitors proceeded to make full use of his pool — leaping about and splashing, seemingly without a care in the world.
The baboons clearly knew how to party.
"It was enjoyable to watch them having fun," Bradley told The Dodo. "Sort of like watching human kids playing around the pool."
Here's video of that charming scene:
These baboons aren't total strangers to Bradley; they're part of a group that sometimes drops by his property to forage in his natural garden. However, the urge to take a dip during this recent visit was apparently too appealing to pass up.
"This is the first time they have swam in the pool," Bradley said.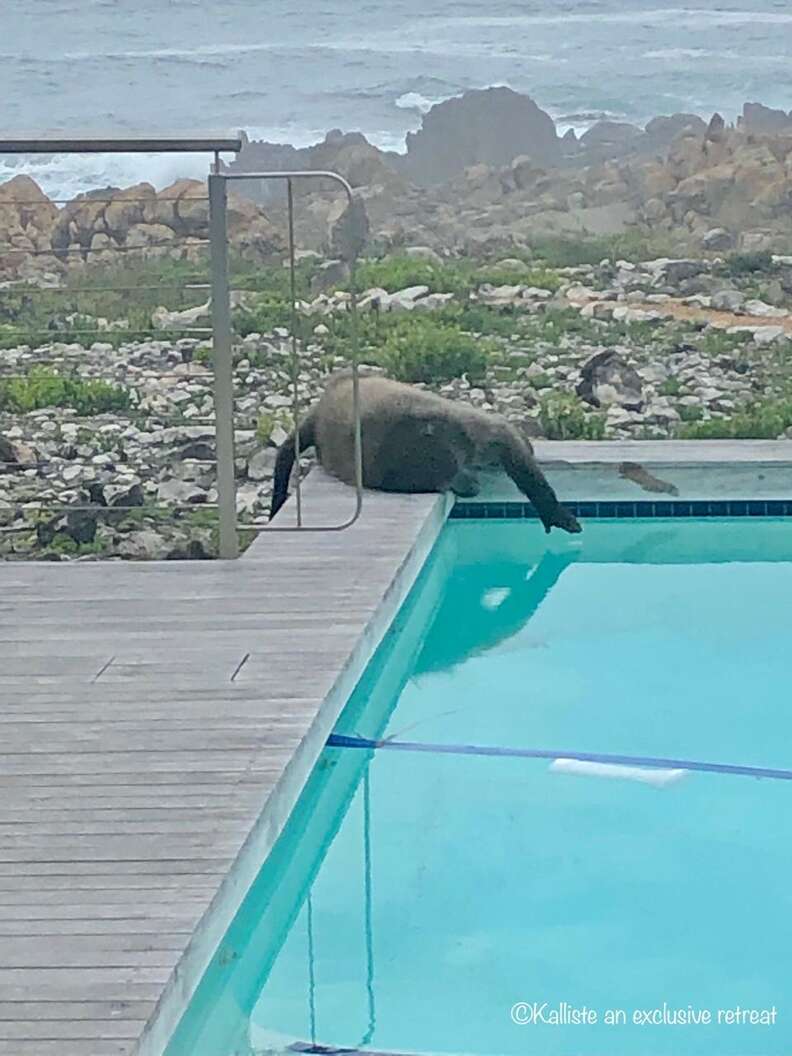 Though his scenic rental property is usually reserved for paying guests, it didn't bother Bradley one bit to see those jovial locals making merry with the amenities at no cost.
"We chose to live in this area for its natural beauty," Bradley said. "We have moved into their space, they haven't moved into ours. It is about tolerance. It would be foolish of us not to expect visitors from the wild."