A group of baboons, held captive at a Texas research facility, succeeded in escaping from their captors over the weekend — experiencing, perhaps for the first times in their lives, what it's like to be free.
Their stint on the run was ultimately short-lived. But now, as new details have emerged describing just how they pulled it off, it's clear that the breakout was no accident.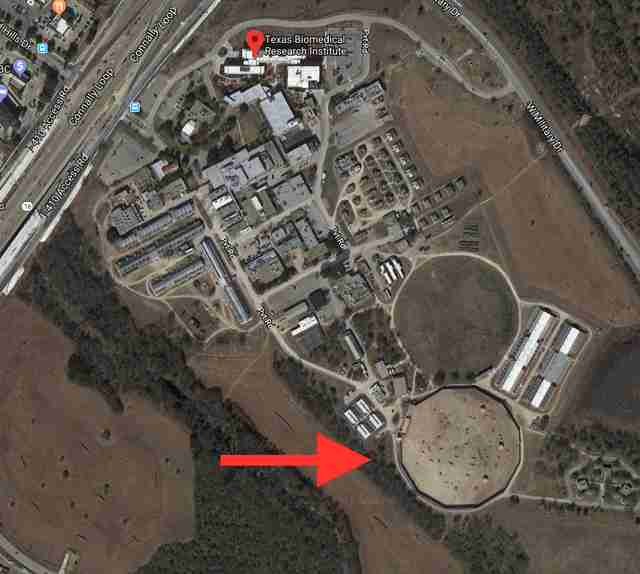 On Saturday afternoon, four young male baboons managed to get up and over those walls, leaving the enclosure. Three of the baboons went on to breach the facility's perimeter fence — escaping the compound entirely.
One baboon was seen by a passerby making his getaway down a nearby street.
Staff from SNPRC were dispatched to round up the escaped baboons who, if this video is any indicator, were not eager to be recaptured.
Within about 30 minutes of the escape, however, the three escaped baboons were indeed captured and returned to SNPRC. The fourth was later accounted for as well.
But how exactly did they manage to get out in the first place?
According to a press release from the Texas Biomedical Research Institute, the baboons' enclosure featured several 55-gallon barrels intended as "enrichment tools" for the captive animals. But on Saturday, that enrichment evidently came in the form of their escape.
The baboons are said to have positioned one of the barrels upright alongside the wall, giving them the added height needed for them to jump up and over — effectively outwitting their captors' best attempts to keep them in.
All the barrels have now been removed, presumably to prevent others from following suit.
What would a happy ending for these baboons entail?
One idea for that is gaining a lot of support online.