This Simple Invention Is Saving So Many Animals
Such a good idea!
Back in 2004, Maryland-based wildlife biologist Rich Mason got a concerned call from a friend who had just had a pool installed in his yard.
"Because I'm a wildlife biologist, I'm the one who gets called when friends have snakes in their garage, that kind of thing," Mason told The Dodo. "This friend was pulling out dead frogs every day from their pool … I was kind of shocked."
Even Mason didn't realize that pools could be so treacherous to frogs. "I started doing some research," he said. Mason found several pool owners looking for advice online about how to save frogs and other animals from drowning in their pools. It seemed that the frogs could easily leap in and swim around, but then they couldn't get out. "There was no real research about this though … I was pretty surprised."
There were also people who found mice and chipmunks drowned in their pools. "Pretty much any animal that walks around a suburban neighborhood could fall into a pool eventually," Mason said.
Mason found out that there are millions of pools across the country and an estimated 100,000 more are built each year. That's a lot of potential for little wild lives to be lost.
So Mason decided to do something about it: "I said, 'OK, let's see if we can come up with something to fix this problem.'" He took to his garage with some scrap foam and got out the sewing machine.
He built a first model and had his friends try it out. Then another. And then another. "I bought some foam and made more devices and got feedback from more friends," Mason said. "It was pretty altruistic, just about helping animals."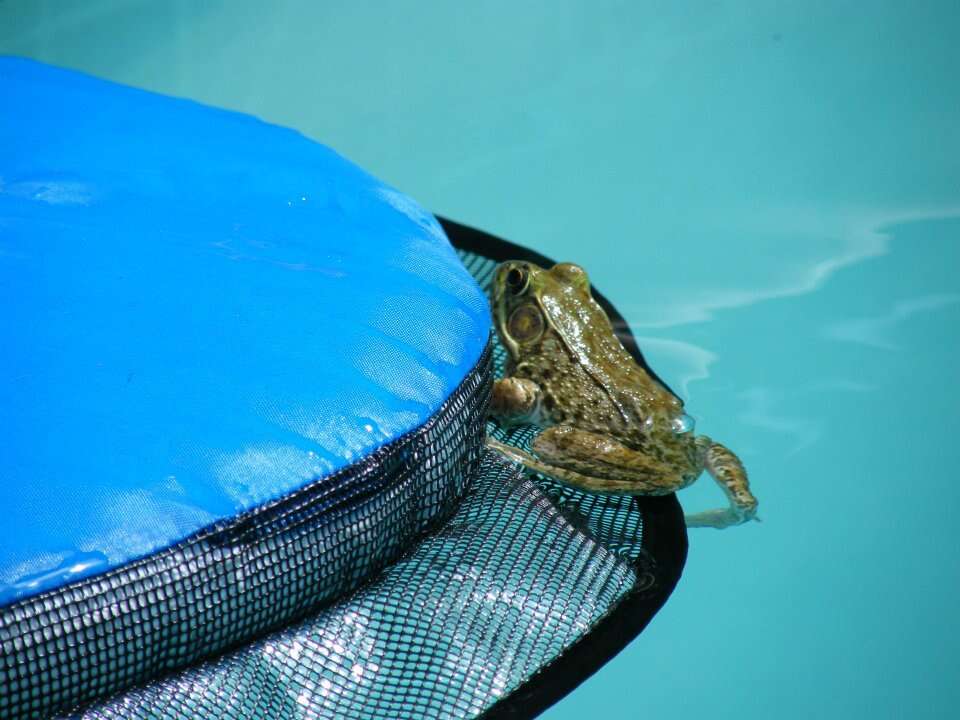 Most frogs and wildlife are more active at night, so the main way to tell if the early FrogLog was working was to see if any little bodies surfaced in the mornings — and the pools were increasingly clear.
Mason started to make a few hundred of these devices each year, just out of his garage, for people who wanted to save animals from their pools. Eventually, FrogLog became more official, making it available to help animals all over.
And animal lovers are raving about it. "The good part is we get such great feedback from people, really passionate emails saying this is the best thing since sliced bread," Mason said.
"It was such a relief to not find dead frogs in the pool's filtration basket, or floating on the surface," a Connecticut resident said. "I also had a resident bullfrog who lived comfortably in the pool, would haul out on the FrogLog for a rest, and use it to get into and out of the pool whenever he wished."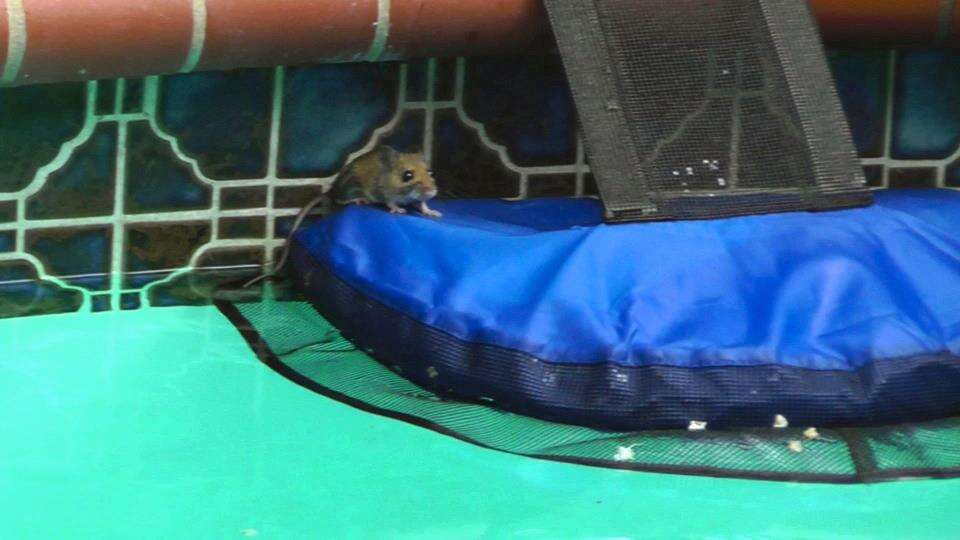 Another FrogLog enthusiast recently observed newly hatched ducklings using FrogLog as a place to rest.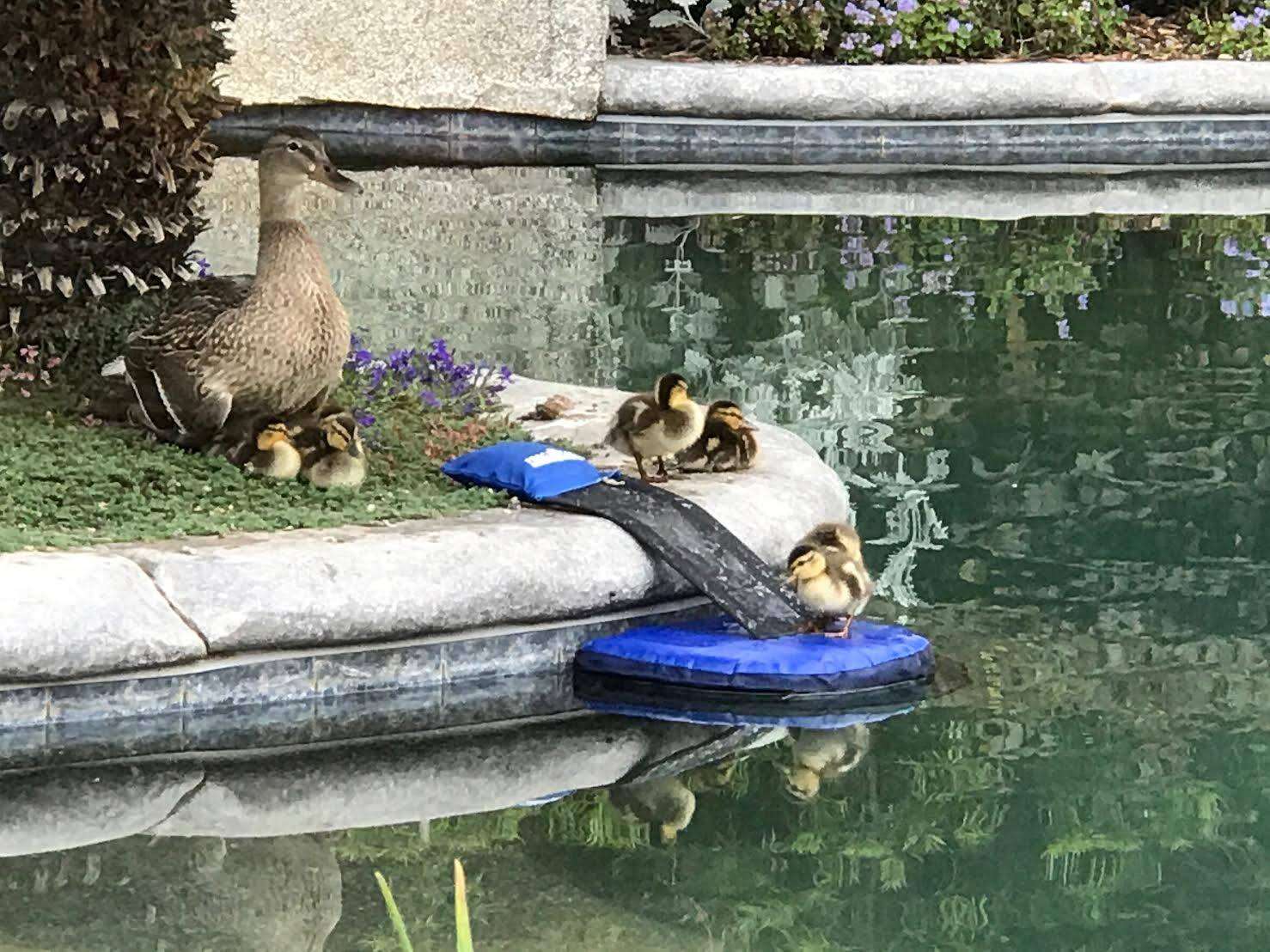 "I had my doubts when my husband ordered this," one woman from Ontario wrote, "but then I saw a baby Eastern fox snake use it to get out of our pool. This snake is an endangered species."