Rescuers Just Arrived To Save The Starving Animals At War-Torn Zoo
"These suffering animals deserve to be heard and seen." 
Amid the ruins of the war-ravaged city of Aleppo, Syria, are the remnants of what was once a zoo — and people just arrived to save the last animals who have managed to survive there.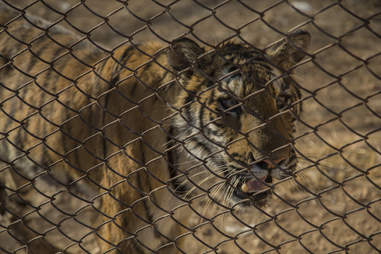 Four Paws
This week, rescuers from Four Paws International coordinated entry into Aleppo, one of the most dangerous places on earth, to save the lives of tigers, bears, lions and hyenas at Aalim al-Sahar, or The Magic World.
Four Paws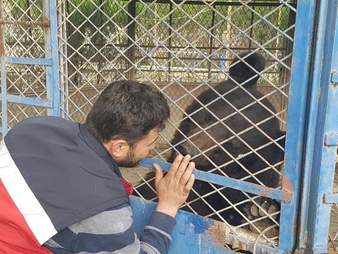 Mohammad Alaa Jaleel, a local animal rescuer in Syria, helped keep the zoo animals alive until rescuers could come.

| Il Gattaro d'Aleppo
Now the efforts of locals to keep these animals alive are paying off as they begin to arrive at the Syria-Turkey border and start the long trip to an animal rescue center in Karacabey, where they will get medical care.
Three lions, two tigers, two black bears and two hyenas have already started this journey and more wild animals from the zoo are expected to arrive at the border soon.
Four Paws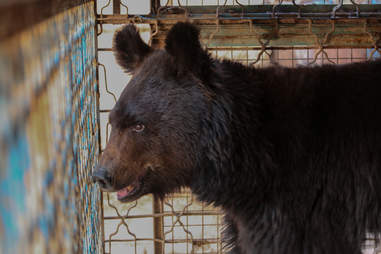 Four Paws
"The ongoing war has taken its toll on the animals," Dr. Amir Khalil, Four Paws veterinarian and head of the mission, said in a release provided to The Dodo. "The lack of water, food and veterinary care has left the animals physically and psychologically traumatized. Several animals were killed by severe bombings. There was no way for them to escape from this deadly trap."
Four Paws
The health of the rescued animals will be assessed before deciding where to send them for the long-term. For now, people are celebrating the fact that they're even still alive.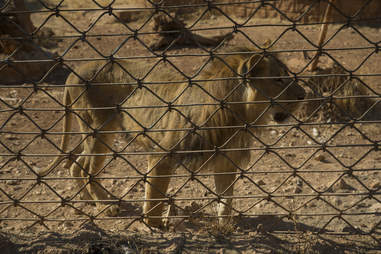 Four Paws
Four Paws
"Today is a great day of celebrations," wrote Alessandra Abidin, a friend of Alaa who helps spread the word about animal rescue efforts on the ground in Syria. "A great joy to know that zoo animals are now safe."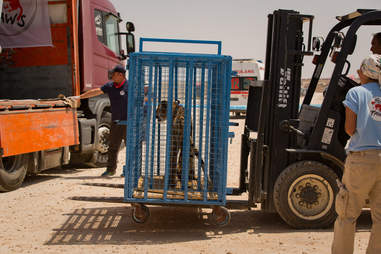 Four Paws
"The ever-deteriorating situation of the animals worried us," Dr. Khalil said. "With our mission, we want to spread the message that humanity cannot be divided and that these suffering animals deserve to be heard and seen."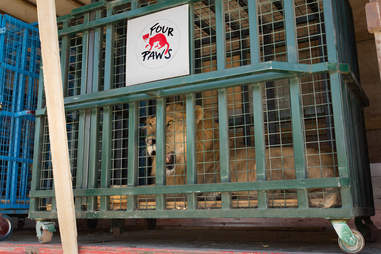 Four Paws
Four Paws
Local children are celebrating the good news with a little party in the playground at Alaa's animal sanctuary nearby, Abidin added: "Aleppo's children are happy and also Aleppo's animals."