Man Becomes Friends With Pair Of Wild Eagles
They even introduced him to their son 💕
Steve Slade of Homer, Alaska, has always enjoyed tossing a snack out to the neighborhood birds every once in a while — and the usual magpie or crow would happily gobble up the free snack.
But one day, three years ago, an unexpected visitor came swooping in: a full-grown bald eagle. And she hasn't stopped visiting since.
"I had a bit of extra popcorn left over from a movie, so I brought it home to give to the birds," Slade told The Dodo. "I sat some out on the railing of my deck and went back into the house. The next thing I saw was this huge eagle perched on the railing staring in at me through the window."
Unlike the other birds, the eagle wasn't really interested in the popcorn — but she was surely interested in Slade.
Since that day, the eagle has nested in a tree above Slade's house, and is often seen with another smaller eagle who Slade believes is her mate. They've returned to the same spot each year — and have even introduced their son to him.
"Over the course of the next few months, mostly during winter, I'd see them very often," Slade said. "Bonnie and Clyde would hang in the yard sometimes. Then one day, I saw a third one swoop down and he still had a brown head, so I knew it had to be their young kid."
Since Slade's house is right near the beach, he thinks the eagles return to his property to nest since it's a good vantage point for them to catch fish. He can often see them out the window swooping across the ocean, then back up to the nest with their catch.
Over the past three years, he's become familiar enough with them that when he comes home for lunch and whistles up to them, they'll call back. But while he often feeds the other, smaller birds, he's careful to not make the eagles dependent on him.
"I don't want them to count me as their food source — that's when they quit hunting," he said. "These birds are beautiful. I watch them hunt every day and they do very well here."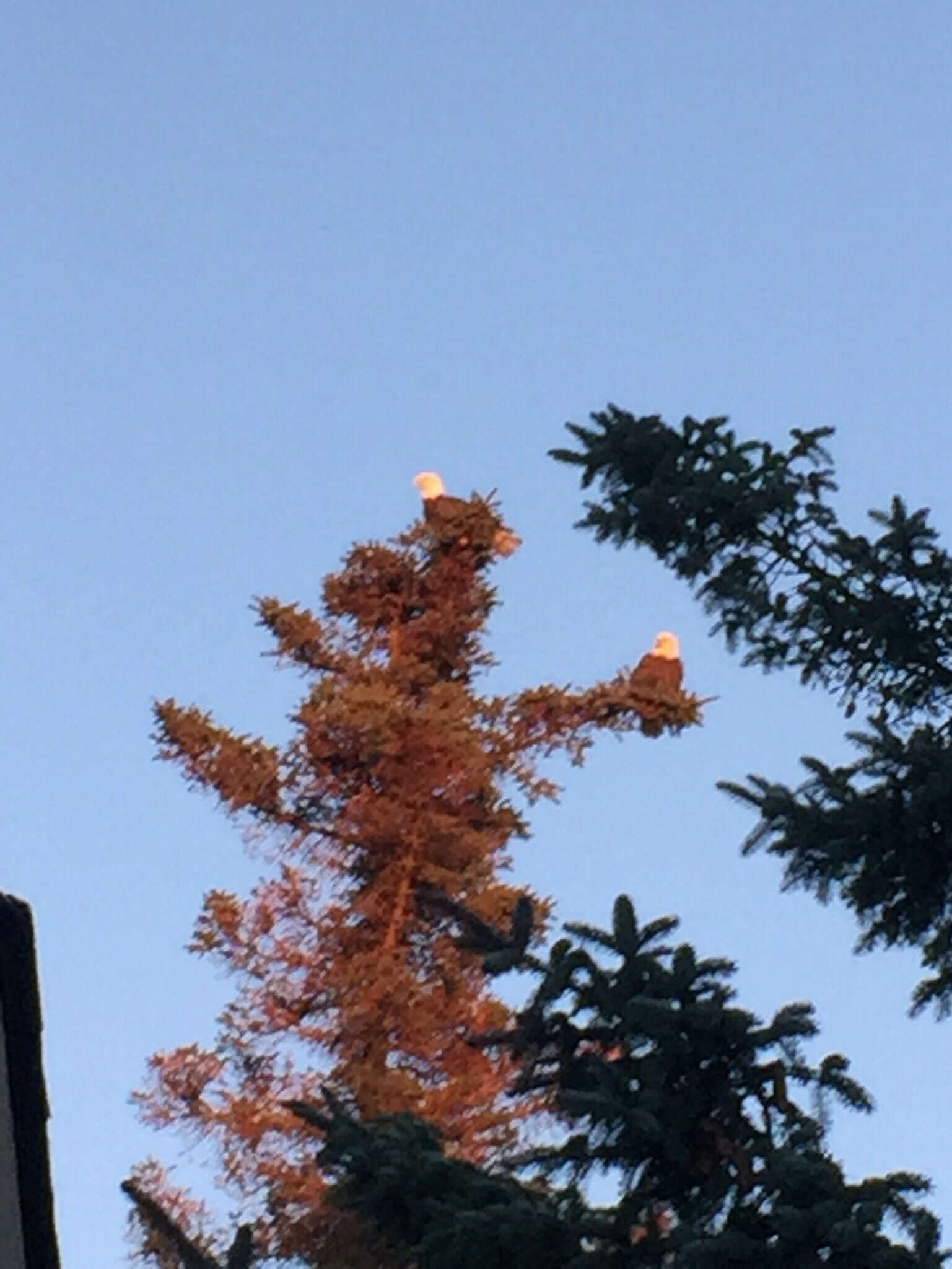 Slade has grown fond of the birds, and it's clear they have established a somewhat trusting relationship with him, too. Some mornings, Slade will spot one perched on top of his truck — and when he goes outside, he always looks up to the nest to see their heads peeking out from above.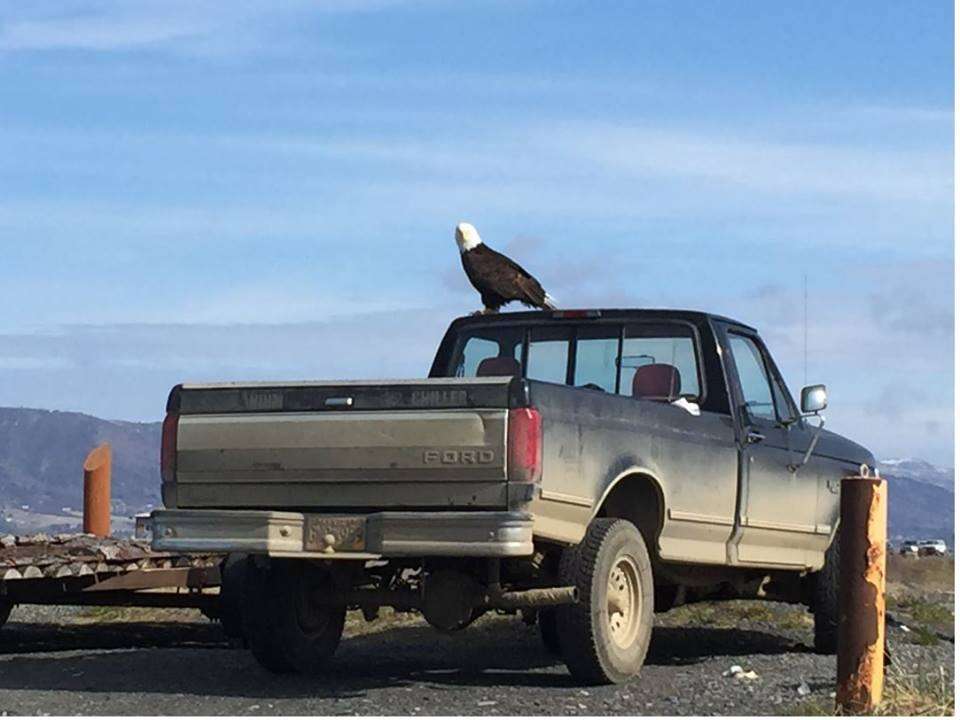 "There's no denying why they're our national bird," Slade said. "They're all muscle, and when they take off it's just extraordinary to see. The intense look in their face, the way they hold themselves ... they're an animal you'll never forget an encounter with, and I'm lucky to see them almost daily."