1. Looking concerned is a great way to make people think you're really busy.
2. Don't be afraid to be assertive with your coworkers.
3. Take a meeting. Take ALL the meetings. Take a meeting with YOURSELF.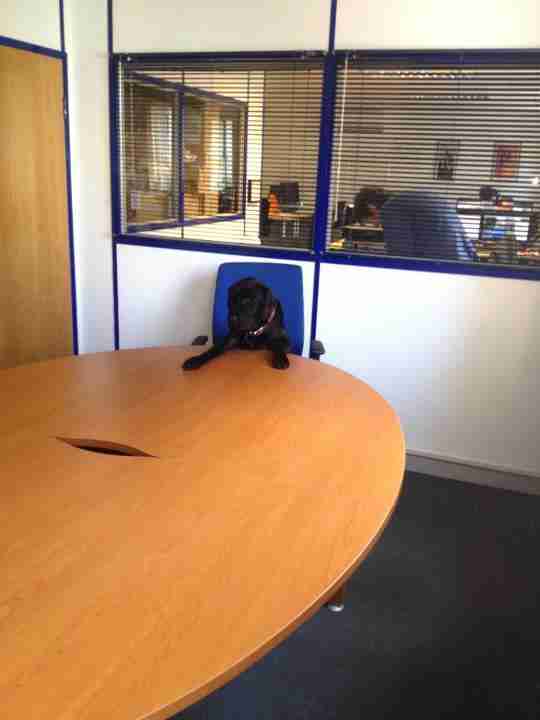 4. Pro tip: A bigger chair makes you look more intimidating. Well, sort of.
5. Don't get discouraged - lunch is only a few hours away.
6. Any task is accomplished more easily with the help of a chew toy.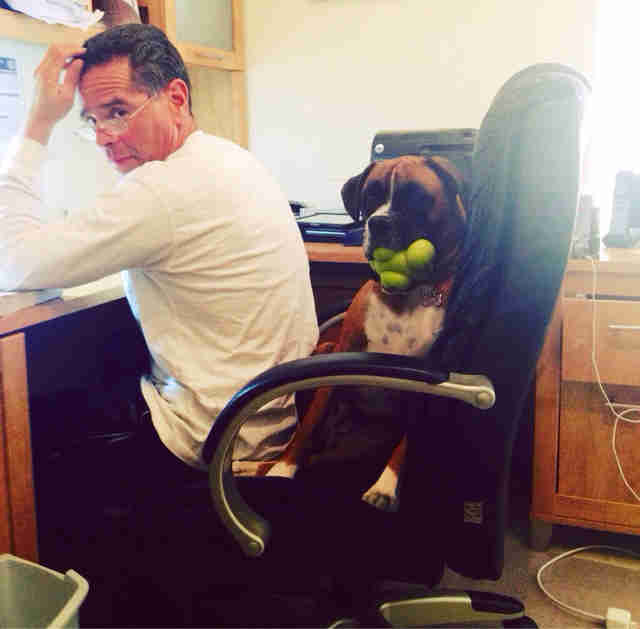 7. Peeking over your cubicle is a great way to make chitchat while simultaneously looking adorable.
8. No one has to know if you decide to close your eyes for a few minutes.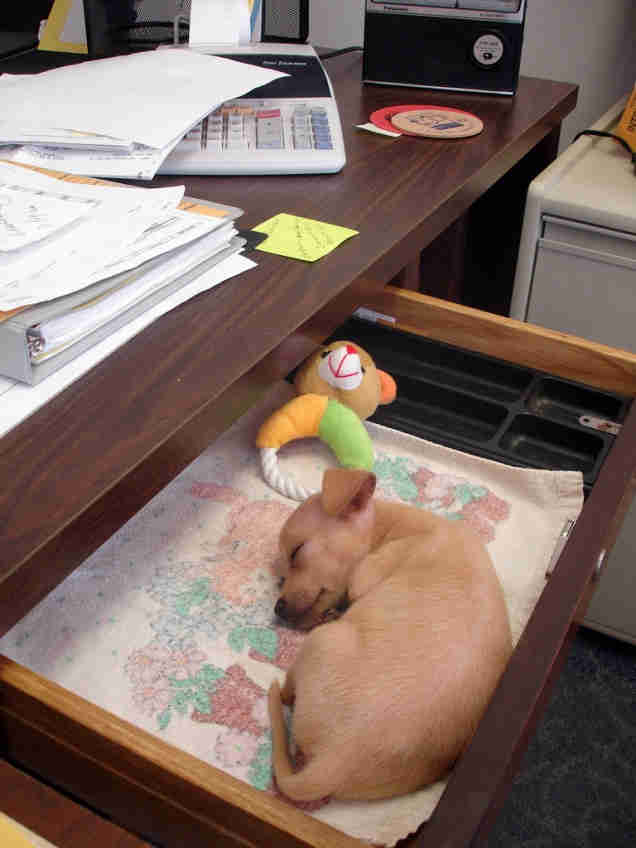 9. Attitude is everything. Dress to impress; dress for success.