These 'Puppies Of The Sea' Are Being Killed In The Worst Way
Fishermen lash out when they steal their bait — but people are fighting so hard to protect them 💪
Diving around Port Phillip Bay in Australia has become traumatizing for recreational scuba divers. The bodies of mutilated stingrays litter the ocean floor and force divers to make a difficult decision — euthanize the beloved rays or leave them to suffer.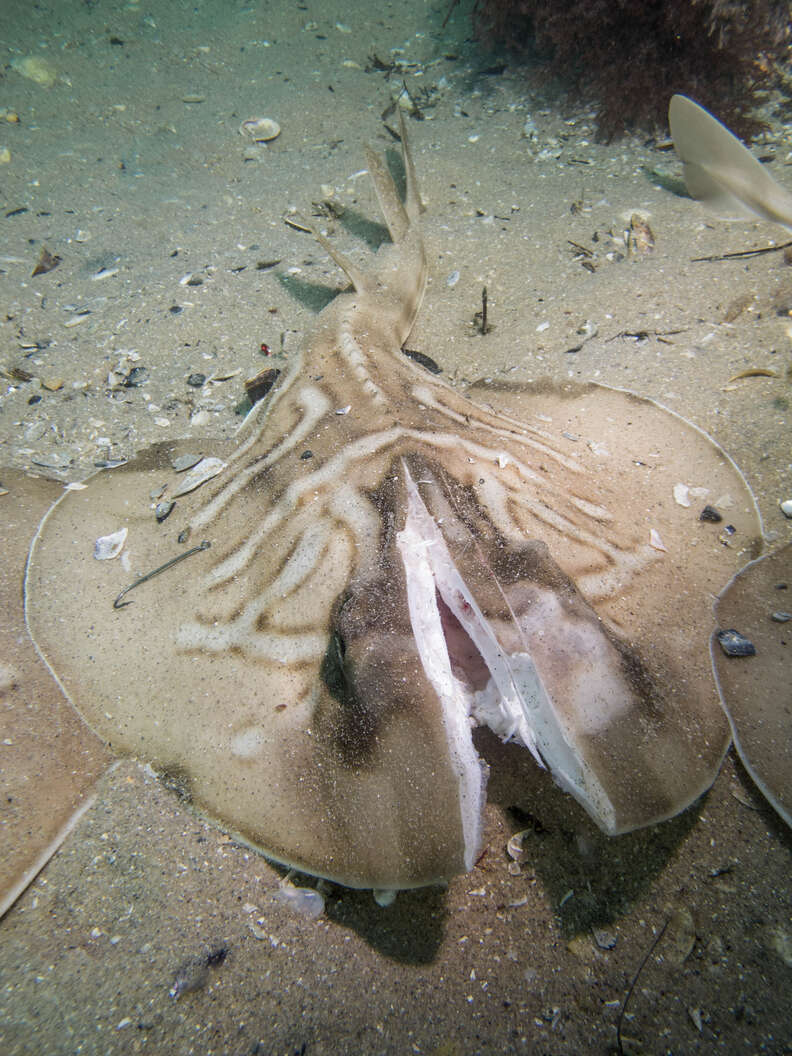 PT Hirschfield, an underwater photographer and ray advocate, was horrified to see mutilated smooth rays and banjo sharks on her dives along the Mornington Peninsula in Melbourne, Australia.
She told The Dodo that she and other divers have seen "rays chopped in half with the live half thrown back in, rays that had been paralyzed … and others that had been dealt cranial splits."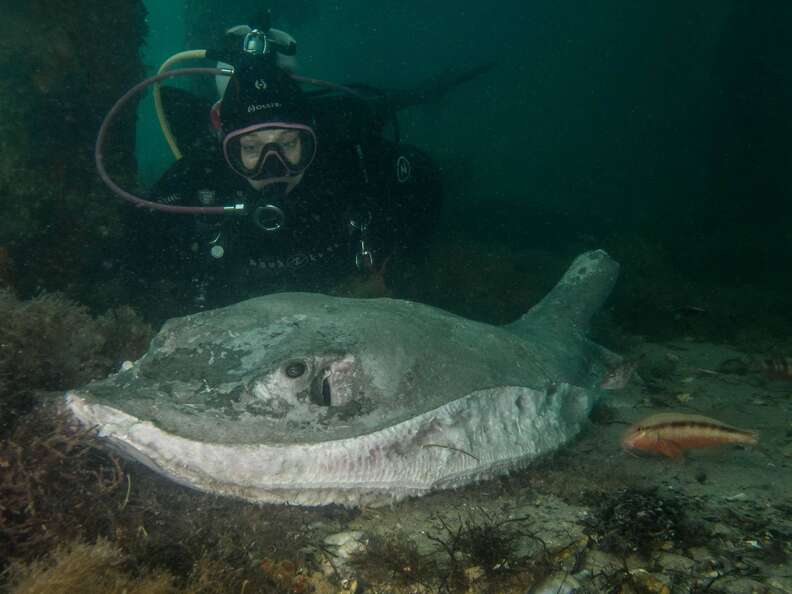 Banjo sharks — also known as fiddler rays — and smooth rays are accidentally caught by fishermen, who sometimes maim them out of frustration or boredom, according to Hirschfield. Anti-cruelty laws state that rays are supposed to be released without harm, but many are thrown back into the water with deadly injuries.
Fishermen often rip out their mouths to retrieve fishing hooks, instead of taking the time to remove the hooks, Hirschfield said. Other rays have been found with their barbs and tails cut off — and Hirschfield suspects they are purposely injured so they won't waste more bait. Many are still alive when divers find them.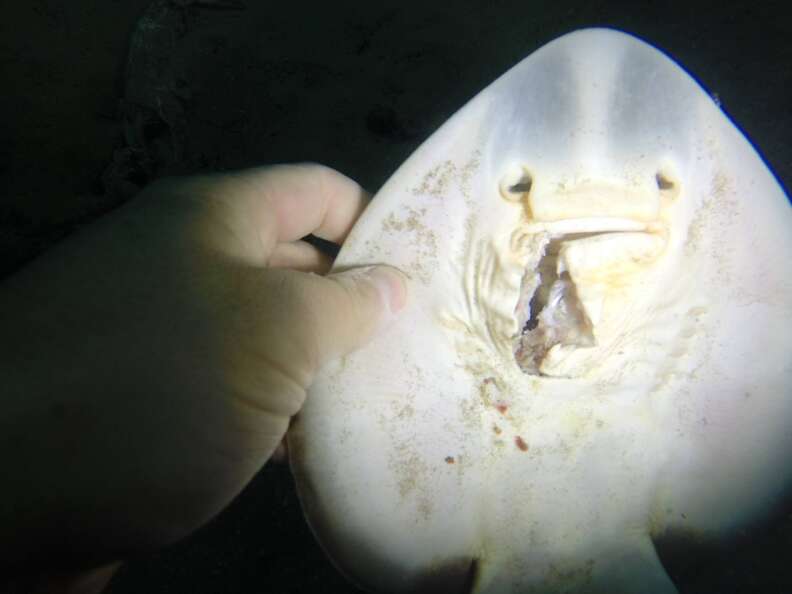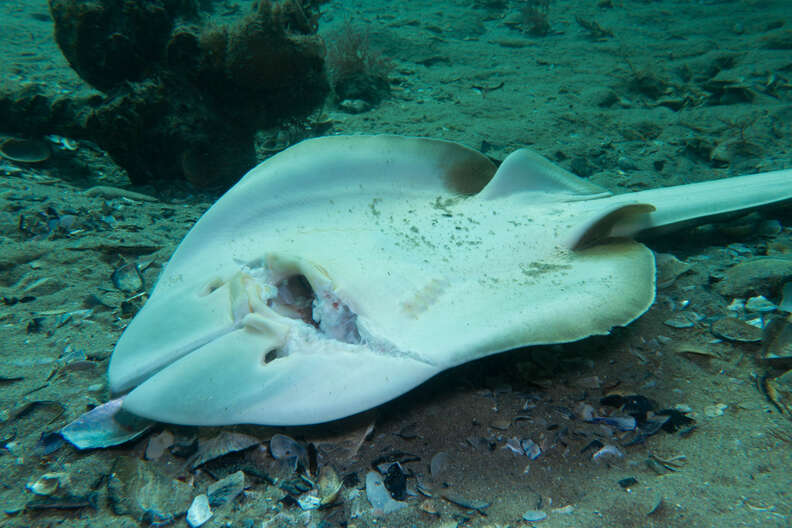 Banjo sharks and smooth rays are greatly loved by locals and tourists. Hirschfield described smooth rays as "ocean puppies with a focus on food."
"People who are walking or fishing on the piers can often look down and see the carnage in just a few meters of water," she told Scuba News in May.
The bottom-feeding rays are attracted to piers because fishermen throw unused bait into the water, which makes them especially vulnerable to being caught accidentally in these areas.
After seeing so many rays suffering, the recreational diving community discussed the situation and reluctantly agreed to euthanize injured rays. Their ultimate goal is to stop ray killings through education and legislation.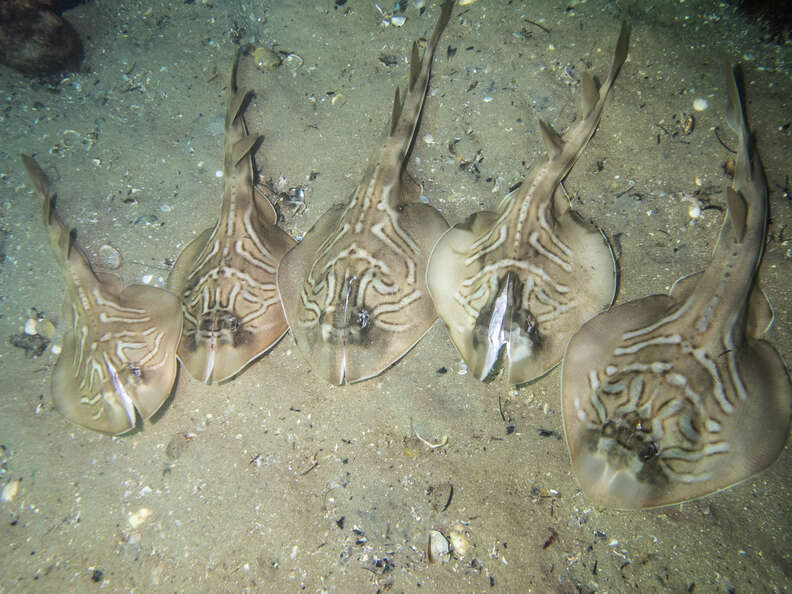 The fishing community has been responsive to the cruelty rays are facing. One recreational fishing group added a pro-ray article to its website.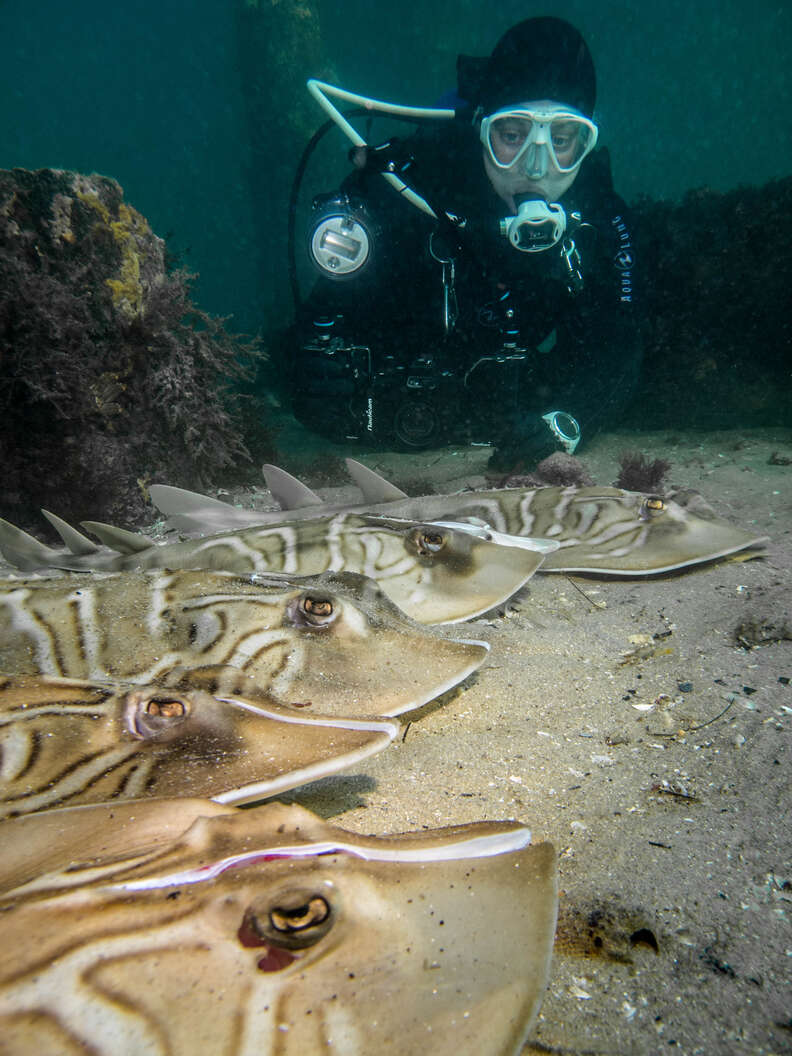 To prevent more rays from suffering, Hirschfield says, fishermen should use lightweight sinkers — which float above the habitat of bottom-feeding rays — and throw unused bait into the trash to avoid attracting them. Instead of ripping hooks out, or just cutting the line and leaving the hooks inside the rays, fishermen should buy hook removal tools and carefully remove them from the rays with pliers.
You can sign this
petition
to ban ray killings at Port Phillip Bay and learn more about the #RaysAwareness campaign.