Senior Street Dog Was So Sick She Cried When People Touched Her
She looks SO much better now
Helen was found living on the streets of India, starving, dehydrated and suffering from mange. She was so sick she could barely stand up, and didn't even look like a dog at all. It seemed she had given up hope — until someone finally noticed her.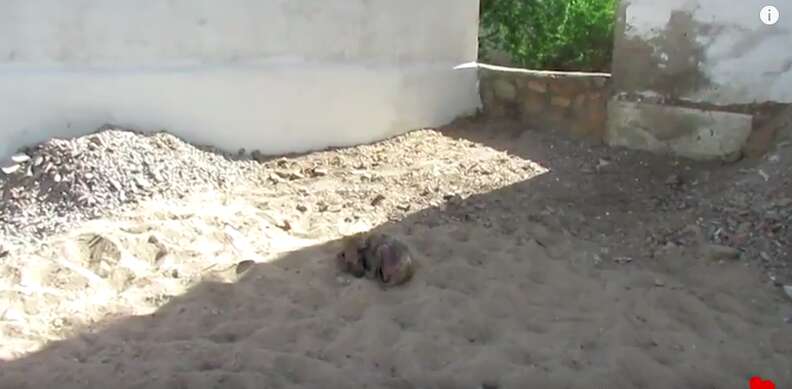 Animal Aid Unlimited, a rescue organization in India, got a call about Helen and immediately went out to find her. When rescuers found her, she was weak and defeated, barely able to lift her head to greet them.
They offered her a bit of food to gain her trust, and then covered her with a blanket in order to lift her away to safety.
The sick senior dog was in so much pain that she cried out when her rescuers picked her up, unable to handle even the gentlest touch.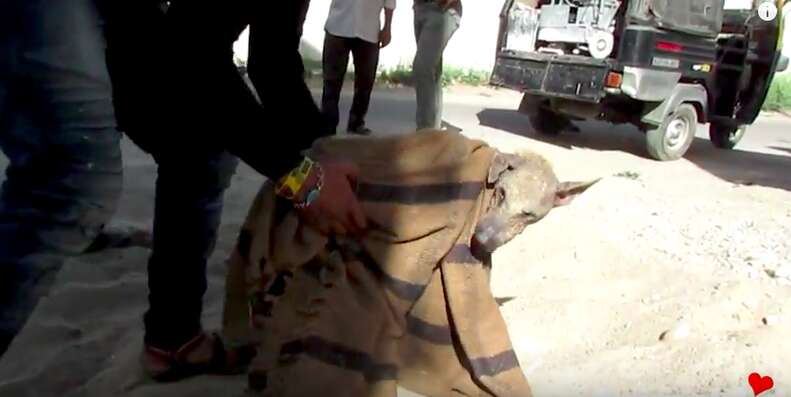 As soon as they got her off the streets, they began treating her with antibiotics to try and help ease her pain. The poor dog clearly hadn't eaten a full meal in weeks, and after showing her they were there to help her, she finally took her first few bites of food …
… and then eagerly devoured an entire meal.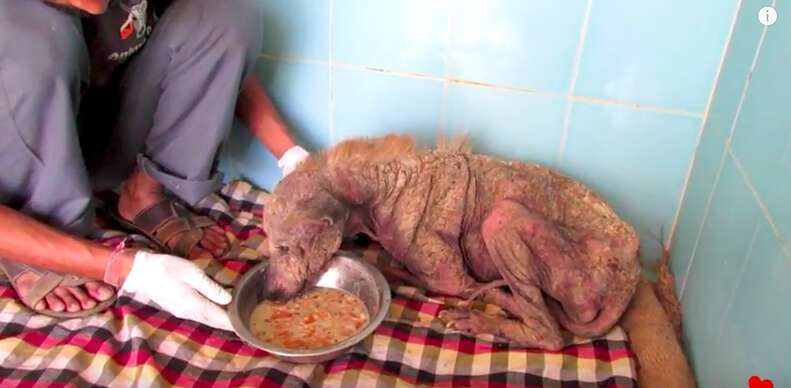 After she was fed, rescuers rubbed Helen down with lotion to help heal her skin, and a few days later, gave her a very gentle bath. She was also given fluids through an IV to help with her dehydration.
Even after being fed, cleaned and treated, though, Helen's spirit still seemed so broken, and rescuers hoped that with a little time and love, she would be able to fully recover and rediscover her love for life.
After 10 days in the care of Animal Aid Unlimited, Helen's personality and will to live began to shine through, and from that moment on, she proved to her rescuers that she wasn't ready to give up just yet.
"Helen took several months to recover," Animal Aid Unlimited wrote in a video about Helen's rescue. "She is a very old girl, toothless and frail. At first we thought we might lose her, but Helen's spirit was only hidden, never gone."
It took months and months, but now, Helen is completely healed, and looks so insanely different from when she was first found suffering on the street.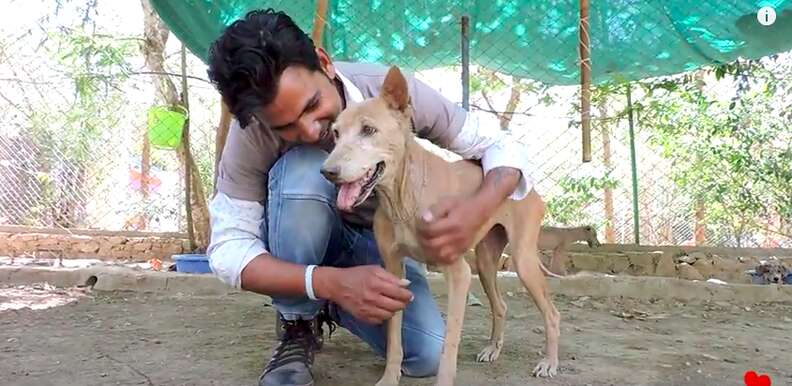 She may be old, but now that she's recovered, Helen seems to love life again, and is clearly so grateful to her rescuers for giving her a second chance.
Watch the full video of Helen's rescue below: