Black market fishers, watch out.
The Obama administration announced a major plan to tackle the black market for illegal fishing and seafood fraud, industries that have an estimated cost to the rest of the world of up to $23 billion, and can decimate protected or unstable fish stocks. The initiative will create a traceability program to track seafood from harvest to entry into U.S. commerce and increase enforcement at U.S. ports to keep out illegally-caught seafood.
Traceability for seafood products is sorely needed as seafood fraud runs rampant. A third of fish samples tested at nationwide groceries were mislabeled, according to one 2013 study by Oceana - meaning that customers who thought they were buying Chilean sea bass were actually sold something like Antarctic toothfish.
The plan, announced at the world's largest seafood convention in Boston on Monday, is particularly important in the U.S., where in 2013 Americans ate some 4.6 billion pounds of seafood - 90 percent of which was caught outside the country and imported. The U.S. is the world's second-largest market for imported seafood after the European Union.
Much of this may be sourced from illegal, unreported and unregulated (IUU) fishing, which can come in the form of fishing without a license, taking protected or endangered species, using illegal gear or even falsifying records. The estimated worth of the country's illegal seafood imports sits at as much as $2.1 billion. Some of the most affected species include vulnerable fish species like bluefin tuna, sharks and Chilean sea bass.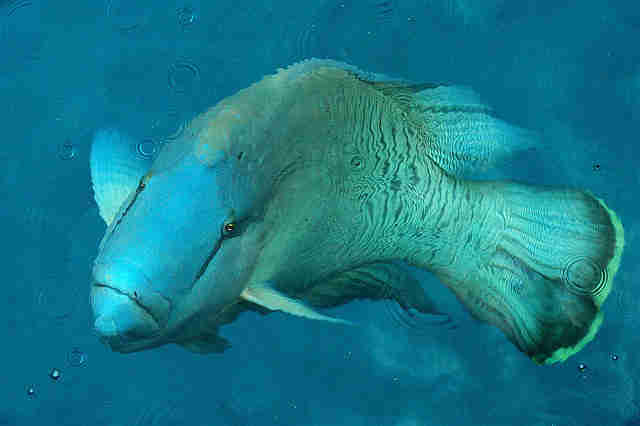 Conservationists say the new plan is a big step in the right direction. Beth Lowell, a senior campaign director at Oceana, told The New York Times that she thinks the administration "is starting to put illegal seafood up on the same level as wildlife trafficking," referring to a plan to curb wildlife crime revealed last August. As public opinion about how we interact with and use wildlife changes, it's about time the laws changed, too.