Broad Coalition Challenges Idaho's Anti-Whistleblower Law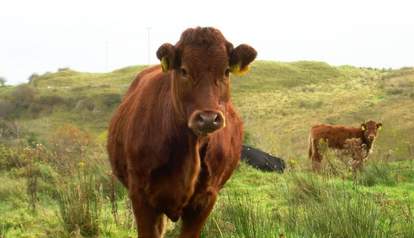 In the wake of a controversial "ag-gag" law passed last month in Idaho to silence whistleblowers at factory farms and slaughterhouses, a coalition of organizations filed a federal lawsuit on Monday to overturn the measure, challenging the law's constitutionality and saying that the First Amendment protects journalistic exposés of industrial animal production.
"The Idaho law is deeply distressing because it is aimed entirely at protecting an industry, especially in its worst practices that endanger people, at the expense of freedom of speech. It even would criminalize a whistleblower who took a picture or video of wrongdoing in the workplace," said Professor Erwin Chemerinsky, constitutional law expert and dean at the University of California, Irvine School of Law in a release. "I am confident that this law will be struck down under Ninth Circuit and Supreme Court precedents."
Idaho is the seventh state to pass an ag-gag law, and the first to do so since 2012. The law makes it illegal for anyone to take photos or videos at a factory farm or slaughterhouse without the owner's consent. If convicted under the law, a whistleblower could face up to a year in prison and a $5,000 fine -- a hefty punishment when compared to the maximum jail term for a first-offense conviction of animal cruelty in Idaho -- just six months.
Animal advocates say that undercover investigations are crucial to exposing animal cruelty and forcing changes that otherwise would not be made. In the last decade, more than eighty undercover investigations have exposed abuse at factory farms in the United States.
According to a press release, the plaintiffs in the lawsuit are ALDF, PETA, ACLU, CFS, Farm Sanctuary, Farm Forward, Idaho Concerned Area Residents for the Environment (ICARE), Idaho Hispanic Caucus Institute for Research and Education (IHCIRE), River's Wish Sanctuary, Sandpoint Vegetarians, Western Watersheds Project, journalist Will Potter, undercover investigations consultant Daniel Hauff, investigator Monte Hickman, Professor James McWilliams, investigative journalist Blair Koch, and the political journal CounterPunch.
A coalition also led by ALDF and PETA challenged Utah's ag-gag law last year in U.S. District Court, which has yet to rule on the case.