Coolest Husky Mom Ever Teaches Her Puppies How To Play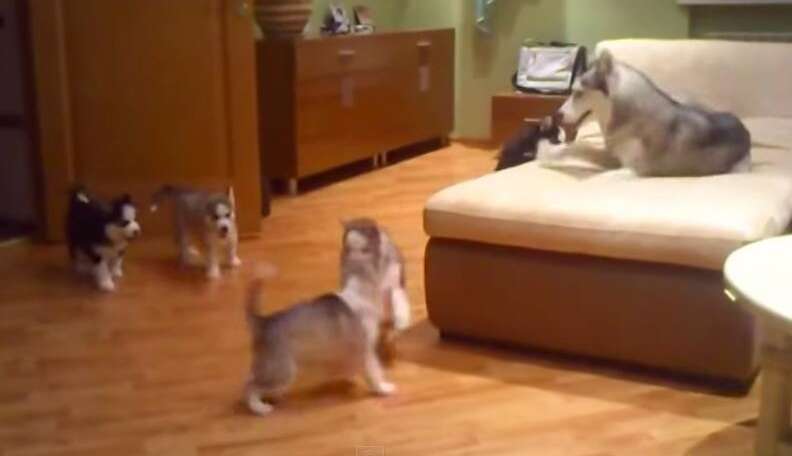 <p> <a href="https://www.youtube.com/watch?v=i4-o_yjdOag">YouTube/assaop</a><span></span> </p>
This husky mom is teaching her seven fuzzy puppies the most important lesson in life: how to have fun.
It's so nice to see a mom enjoying playing with her kiddos ... even if they haven't quite gotten the hang of it yet.
"Come on kids, just chase me! You'll like it!"
These pups are so lucky they've got a cool mom to teach them how to play.
Watch the whole family bonding session here: