Photographer Fox Grom snapped these breathtaking photographs of his huskies Alaska and Blizzard, exploring a frozen lake near his home in Russia.
The lake was frozen over, but it had rained earlier that day. "I always take pictures of my dogs whilst walking them but on this occasion there was an extraordinary phenomenon," he said, according to the Daily Mail. "The ice was already very thick when it rained heavily, making for a spectacular scene."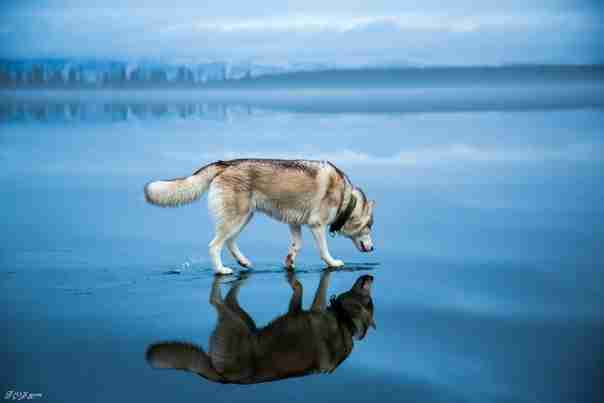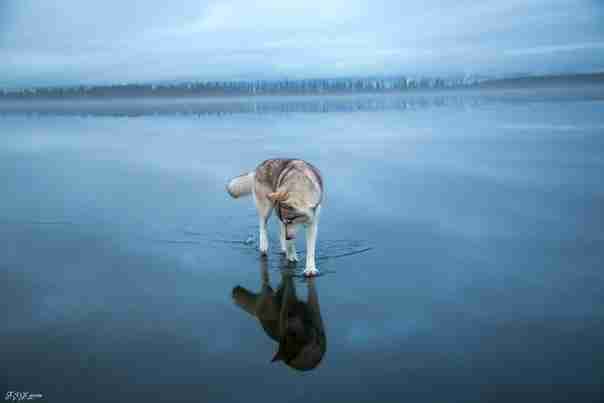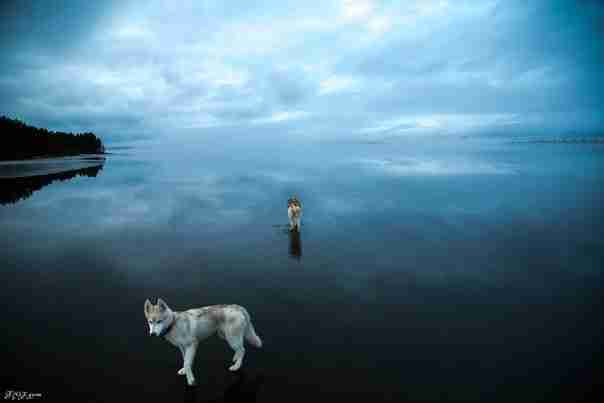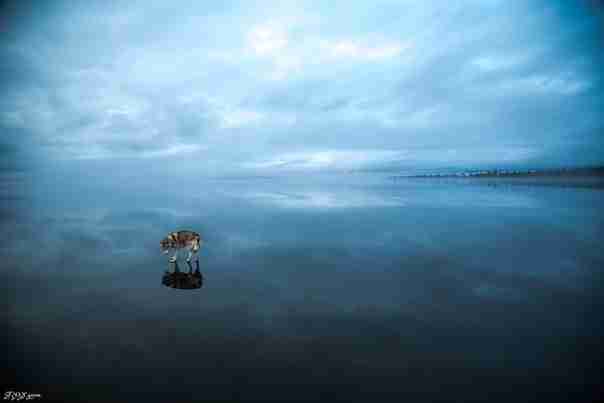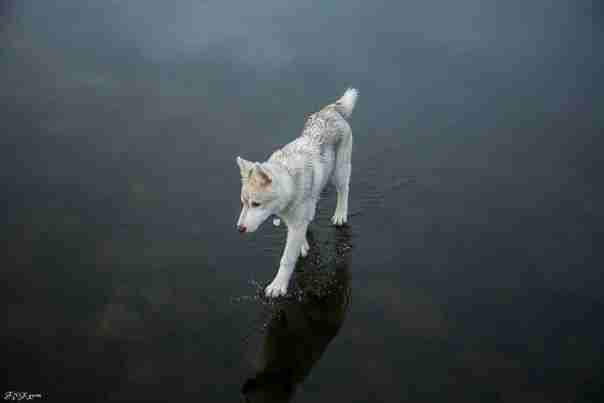 These photos are so serene and magical, they almost make us sad winter is over. Almost.