One little fawn didn't join the rest of the herd in a deer park at Marineland, but hobbled instead to a far end of the enclosure, away from the noisy crowd of onlookers.
It didn't stop someone at the Niagara Falls, Canada marine park - often criticized for its mistreatment of orcas and other marine mammals - from filming him. And what was captured in a short video posted on Facebook last week speaks volumes about life in captivity.
In the video, the fawn strikes a solitary figure against the fence. When he tries to walk, he's obviously favoring his front leg. He hobbles only a few short steps, seemingly eager to get away from the bustling tourists.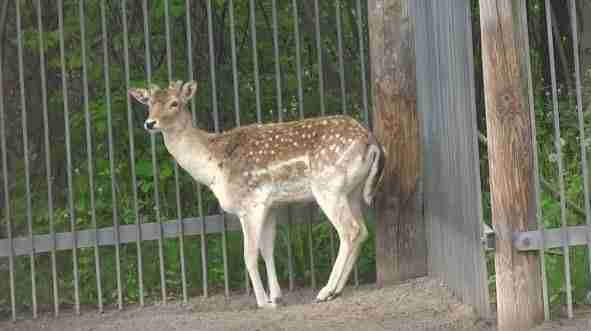 But there seems no respite.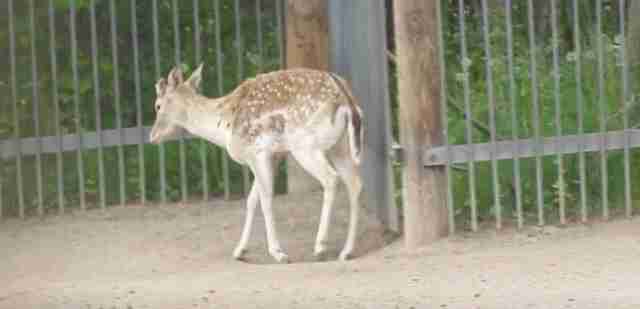 In a statement, Marineland confirmed that the scene was filmed on May 21, adding it was a simple case of a pebble being lodged in the animal's hoof - "similar to when a beachgoer has a pebble in their shoe. This is an experience that no one, not even a deer, would enjoy."
"The catastrophized medical diagnoses offered by individuals relying on poor quality footage shot on cell phone cameras is once again wrong," the park added.
A spokesperson for the park stressed to The Dodo that "all the animals are in good health and well taken care of."
But Philip Demers, who worked at Marineland for 12 years as a senior trainer, tells The Dodo he isn't convinced.
He says the video, which he posted, and which was sent to him by a source at the park, suggests "the deer's shoulder is inflamed."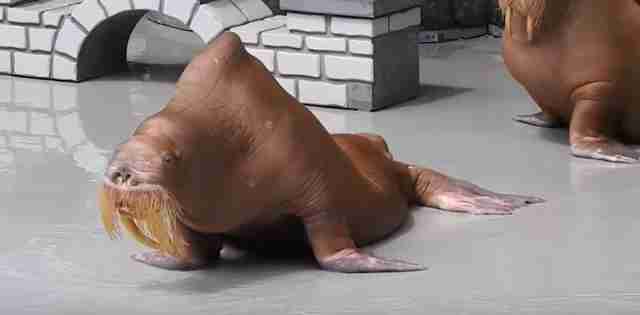 Marineland scrambled to refute allegations suggesting Zeus the walrus was unhealthy, and said "anyone can take an unflattering photo of someone to make them look unwell or unhappy."
The cleanup even extended to the park's Facebook page, where angry, negative messages were removed, leaving only safe and sanitized comments on posts.
While the condition of the fawn seen stumbling alone against a fence in the video is unclear, it is clear that he didn't get immediate help.
Consider signing a petition to enact tougher laws that would protect animals like this fawn as well as Zeus the walrus.
Watch a video of Zeus' "performance" below.