The Moment He Knew His Nightmare Was Behind Him
A pit bull stands at the end of the heavy chain that had defined much of his life.
Moments later, he's in the arms of his rescuers.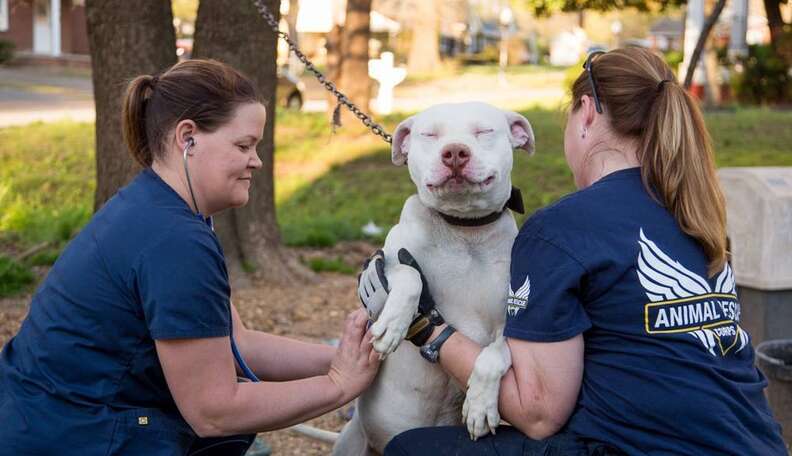 Just a few steps away, another victim.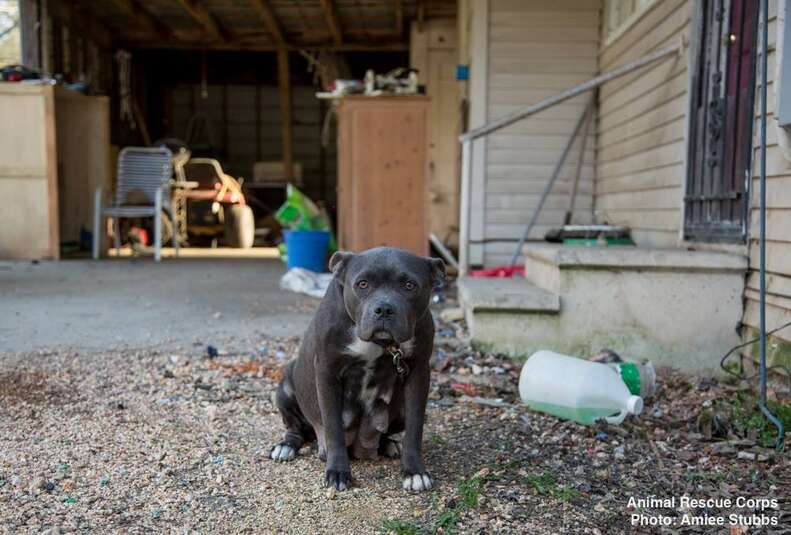 Another overwhelming sense of relief.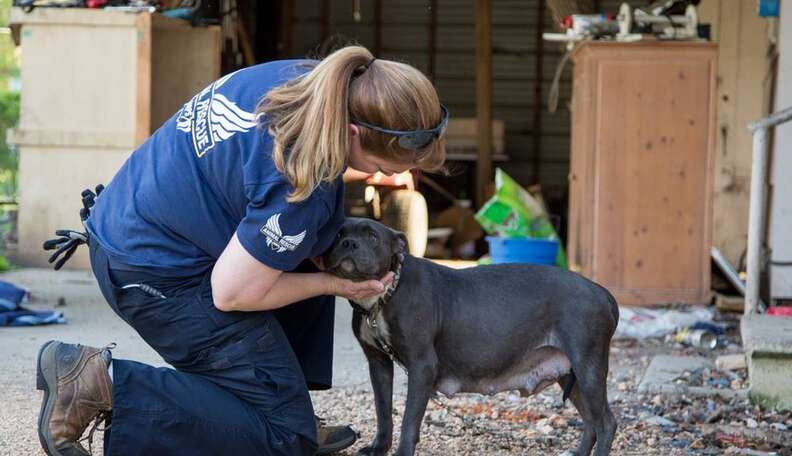 "Wow. He got it immediately didn't he? He knew exactly what was happening," Scotlund Haisley, president and founder of Animal Rescue Corps (ARC), tells The Dodo.
In all, rescuers from ARC, alongside police, found 22 dogs on this abandoned property in Huntingdon, Tennessee, on Sunday: 13 Chihuahuas, two pit bulls, a Norwich terrier and several litters of puppies. Their torments ranged from mange to dehydration to intestinal worms to external parasites to alopecia, the Jackson Sun reports. Chained and penned, covered in feces, they were left to die. One puppy had already perished, her sisters found huddled near her body.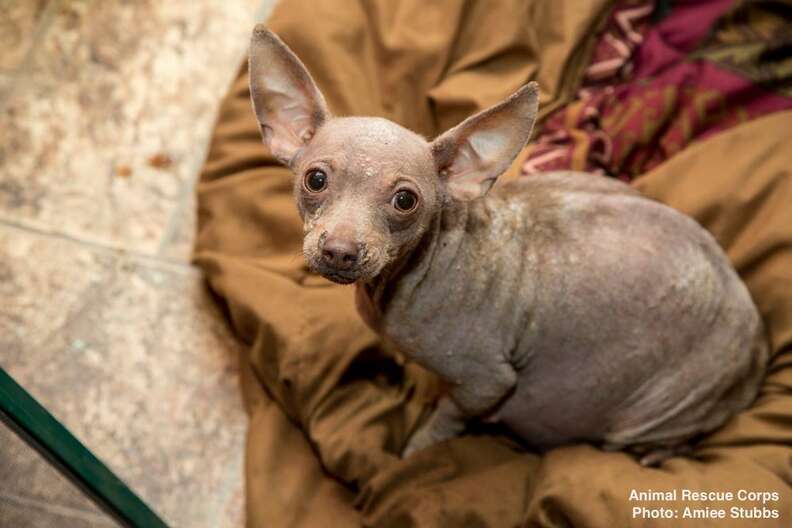 Their owners, a husband and wife, have been arrested and are facing animal cruelty charges, Haisley tells The Dodo. The dogs were all taken to ARC's facilities, where they will get medical treatment, proper food and water and, most importantly, safety.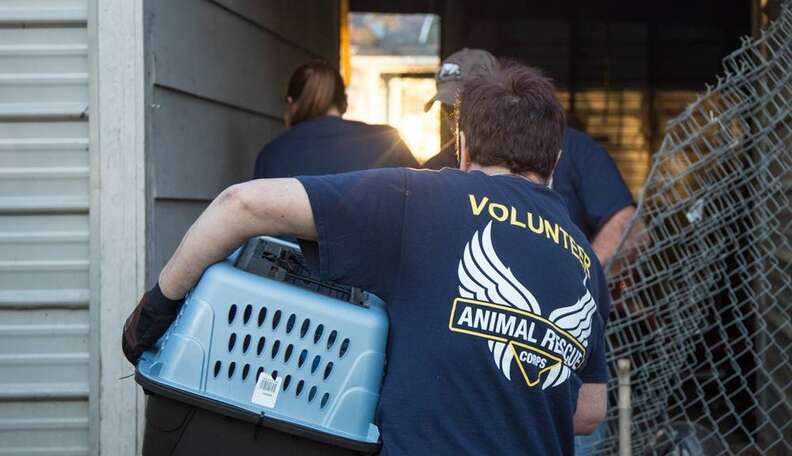 They will never return here. Instead, once custody of the animals has been established, the group's partners - shelter and rescue organizations - will help these animals find real homes.
If these images teach us anything beyond what miseries can be inflicted by humans on animals, it's what mercies can be brought at the hands of human intervention.
This is what a rescue looks like.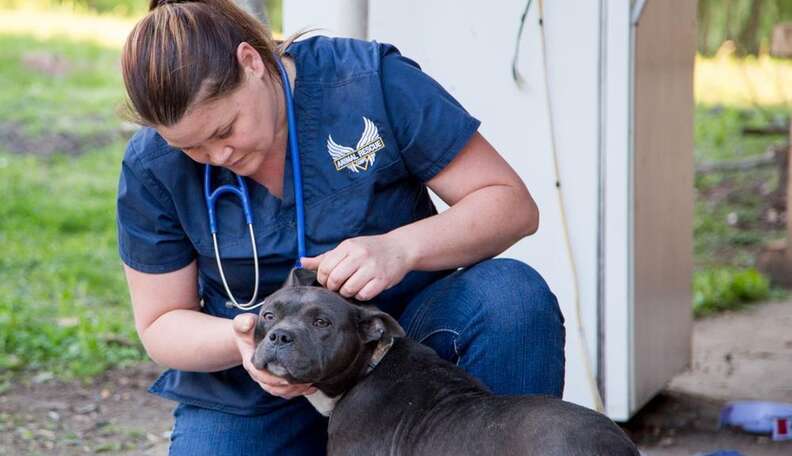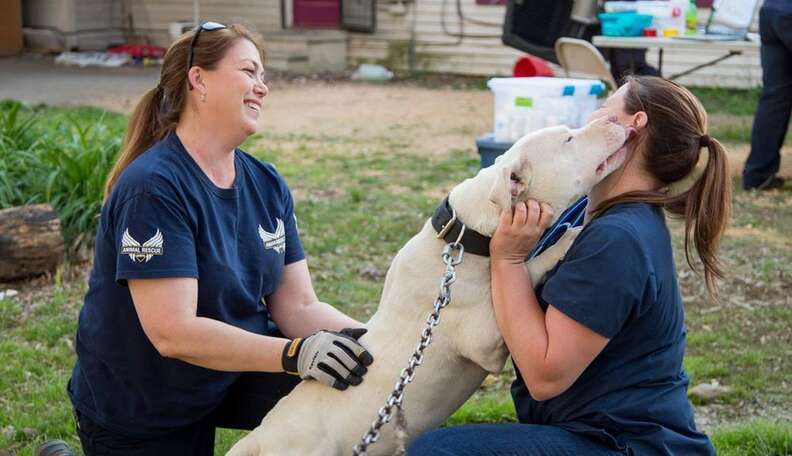 Because this is the happy ending every dog deserves.