Fergus and Sully, two Irish wolfhound brothers, have never really been aware of how huge they are. Both dogs are big sweethearts, and big scaredy cats - which became apparent when they met the tiniest new member of their family.
Emily, Fergus and Sully's mom, was at her local Humane Society one day when she met George.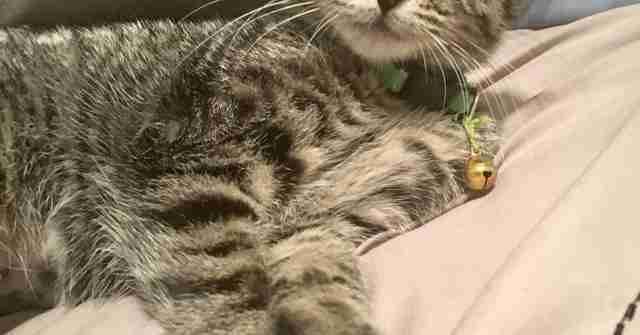 "We went there to drop off some donations (dog bowls and dogs beds), and there was this little kitten in a cage crying so loudly," Emily told The Dodo. "We took her out and played with her for a bit and knew we had to adopt her that day. We loved her instantly."
George was only 4 months old and weighed a mere 3 pounds when her new parents took her home. You would think that such a tiny kitten would be scared of meeting two gigantic dogs like Sully and Fergus - but as it turns out, it was the other way around.
"At first we made the mistake of leaving George in her pet carrier and trying to introduce her to the boys right away," Emily said. "She was enclosed and felt threatened and hissed and growled at the boys a bit, and they ran and hid in the bedroom."
Sully and Fergus are such gentle giants that they were frightened by even the tiniest kitten.
Luckily, after everyone was able to get used to each other, Sully, Fergus and George became the best of friends, and now the trio absolutely love hanging out together.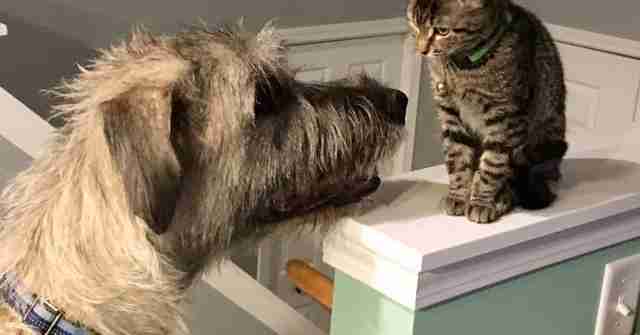 "Within a week they were all snuggling on the couch and playing together in the living room," Emily said.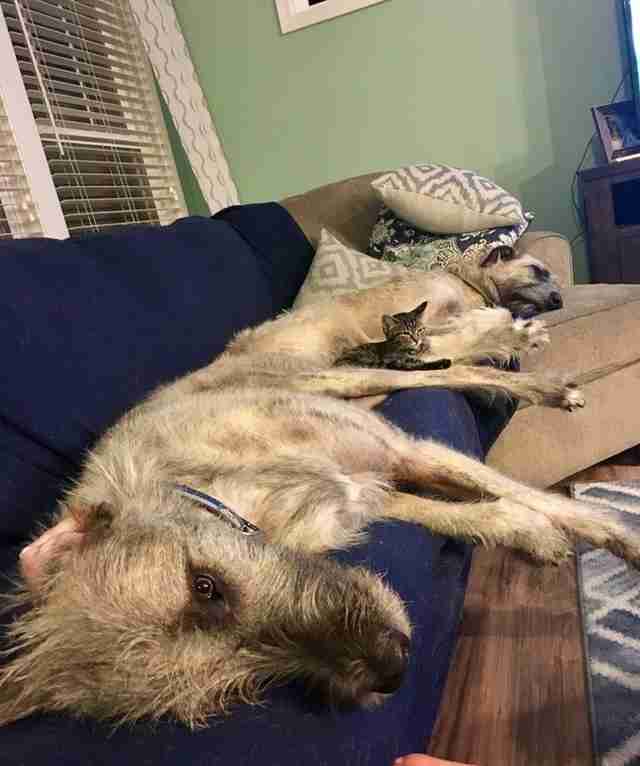 George follows her big brothers everywhere, and the three siblings love taking turns chasing each other around the house. Sully and George love being big brothers to their new little kitten sister, but it's actually George who is protective of them, and not the other way around.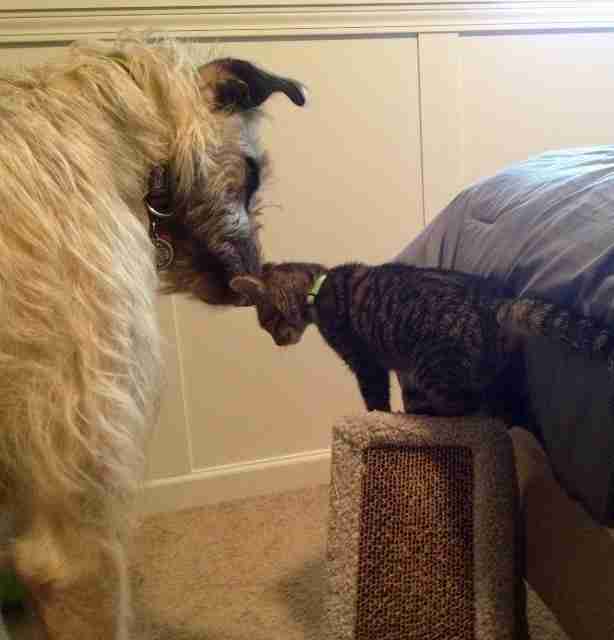 "The dogs are big chickens," Emily said. "The little kitten is the bravest member of our family."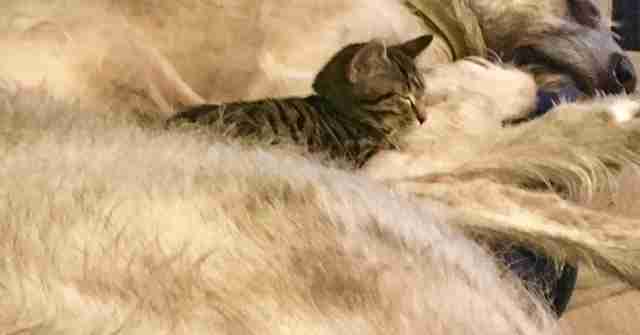 Don't worry, Sully and Fergus. There's no shame in being scared of things - especially when you have George to protect you.