How Wildlife Trafficking Fuels Terrorism And What The U.S. Is Doing To Stop It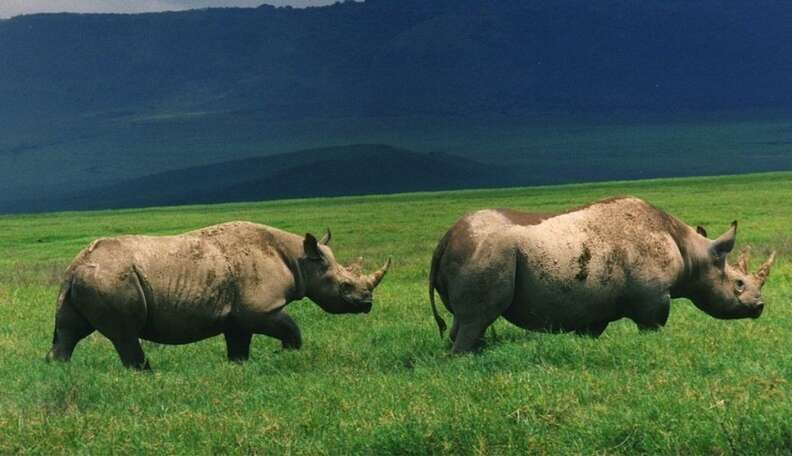 Wildlife trafficking is finally being widely recognized as a major threat to national security, according to an announcement made by U.S. Trade Representative Michael Froman this week. Froman said that the U.S. government is in fact using negotiations on trade agreements to fight illegal wildlife trafficking and poaching.
The the Trans-Pacific Partnership is in the process of being negotiated with 11 countries in the Asia-Pacific region and Froman is taking environmental concerns into account. Other deals that include wildlife trafficking are the Transatlantic Trade and Investment Partnership agreement with the European Union, according to Reuters.
"Poaching is funding corruption, it's funding terrorist groups, and a lot of it is making its way around the world into Asia and into the United States," Froman said, sitting next to a table displaying intricate carvings made of elephant tusks and rhino horns, tiger and leopard skins and snake skins, and the skull of an orangutan at a news conference at John F. Kennedy Airport.
Terrorist groups including the Lord's Resistance Army, the Janjaweed and al-Shabaab have been pointed to before for their ties to poaching and wildlife trafficking. Some are said to participate in poaching themselves, while others are known to trade wildlife parts for arms or goods.
The news comes after 20,000 African elephants were poached in 2013, along with about 1,000 rhinos, all to fuel the illegal wildlife trade -- said to be the second largest illegal trade in volume, after narcotics.
The ivory trade drives a brutal campaign of international poaching that killed 22,000 elephants in 2012 alone, despite a global ban on the sale of ivory. Join us in pledging never to buy new or vintage ivory products -- which include narwhal, walrus and hippo ivory -- to help save the world's animals from poaching.
[rebelmouse-campaign #EndPoaching target=1000 increment=500 twitter_share_message="Join me and pledge never to buy ivory products and to help save elephants from poaching #EndPoaching" call="**Sign this petition** or share on Facebook, Twitter and Instagram with **#EndPoaching**" theme=dodo]