Make A Plan For Your Pet Before The Hurricane
You don't want to be figuring these things out when the storm hits.
"Your pets are your responsibility just as much as the other members of your family. And part of that responsibility is to be prepared," Sonja Olson, a senior clinician at BluePearl Veterinary Partners, points out in a press release.
There are a lot of ways you can help keep your pets safe in a storm.
Have a dog-friendly place to escape to
If the flood takes a dangerous turn and you're forced from your home, having a place to go right away will be vital. Arrange it in advance - with relatives or friends who don't mind your pets.
"First and foremost, people should identify a safe place to take pets should they need to make a quick escape," Rob Halpin of MSPCA-Angell, tells The Dodo. "We always advise contacting hotels and motels outside folks' local areas to check on policies.
"Now is as good a time as any to create a list of pet-friendly places, including phone numbers and addresses."
As a backup to your backup, Olson advises, find out where your nearest emergency shelter is - and make sure pets are welcome.
Keep in mind, if you happen to own a python or a very opinionated rooster, convincing people to let you crash with them may be a special kind of challenge. Start working the phones early.
It's a good idea, as well, to have a neighbor or someone near your home who can grab your pet if you happen to be at work when the worst part of the storm hits.
Have a pet carrier ready to go
Make sure you've got the equipment at home to move animals safely in a hurry. That means dog crates and carriers for cats, rabbit, birds and any other animal you call a friend.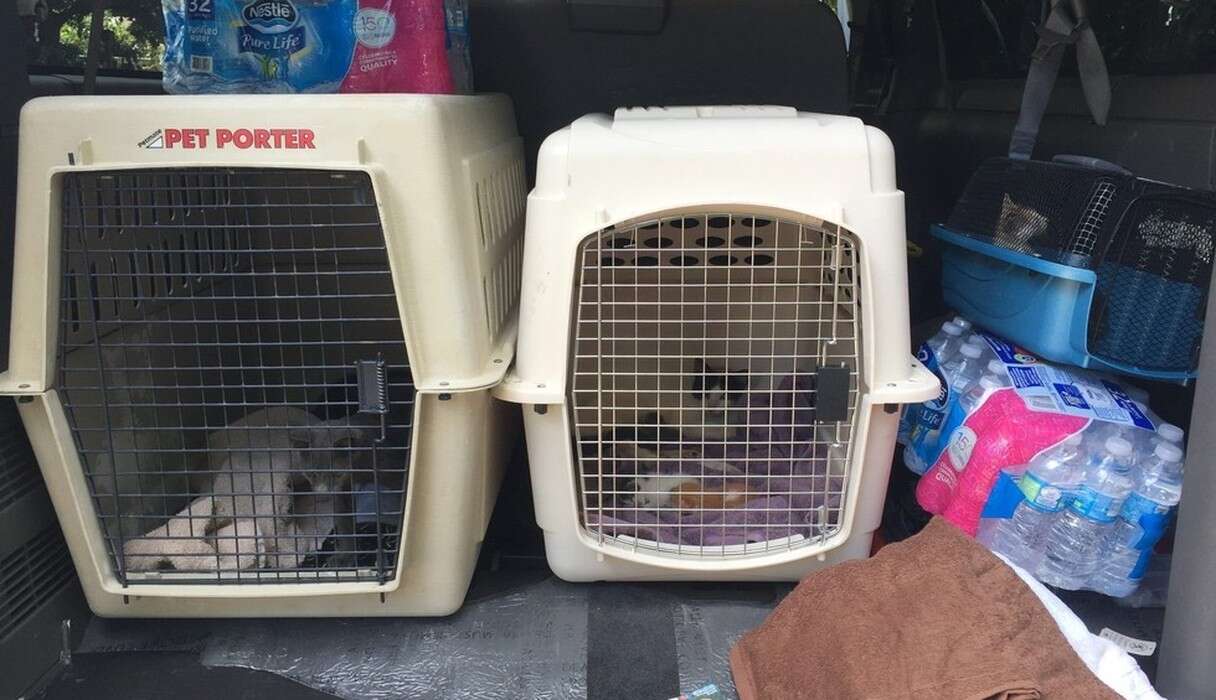 A pet survival kit is mandatory
You don't need a looming hurricane to have a first aid kit already prepared for your pet. In the event of the unforeseeable - and the foreseeable - a simple box packed with bandaging material, antibiotic cream and tweezers could make all the difference in the world.
But that's just the basic version. If you've got more time to prepare, start with a backpack or duffle bag - and get packing.
Halpin's ultimate pet survival kit includes necessary medications and medical records kept in a waterproof container, leashes, harnesses and a carrier. Pictures of your pets should be in there too in case they get lost. And make sure there's food, potable water, litter for cats and a can opener for canned food.
Microchips make for happy endings
We've seen too many pets get lost amid the chaos of storms. Making sure people can identify your lost pet when they find them is crucial. And that starts with a microchip. There are so many reasons to microchip your pet, but no time like looming disaster to make sure your registration information is up-to-date.
For more information on microchipping your pet, visit the Humane Society of the United States.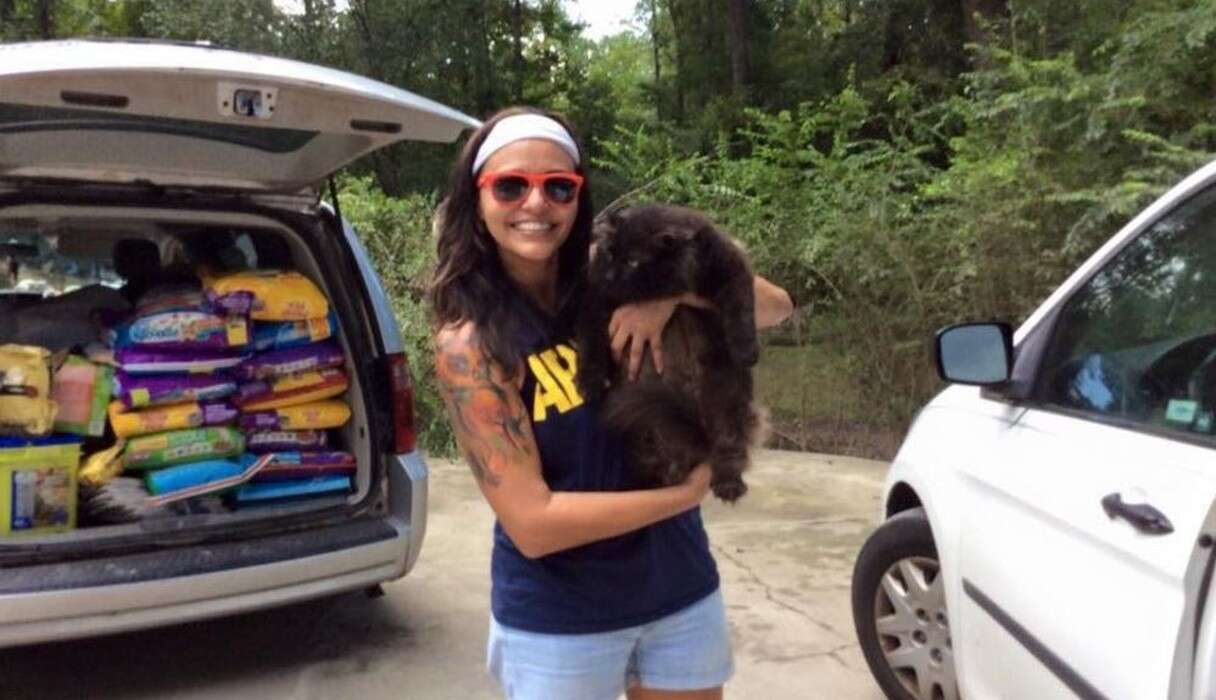 And remember, there is no perfect plan for a storm. Disasters have a way of turning everything on its head. But the more prepared you are, the better the chances of your whole family - including members with fur, feathers or gills - weathering the storm.