6 Ways To Choose The Right Shelter Dog For You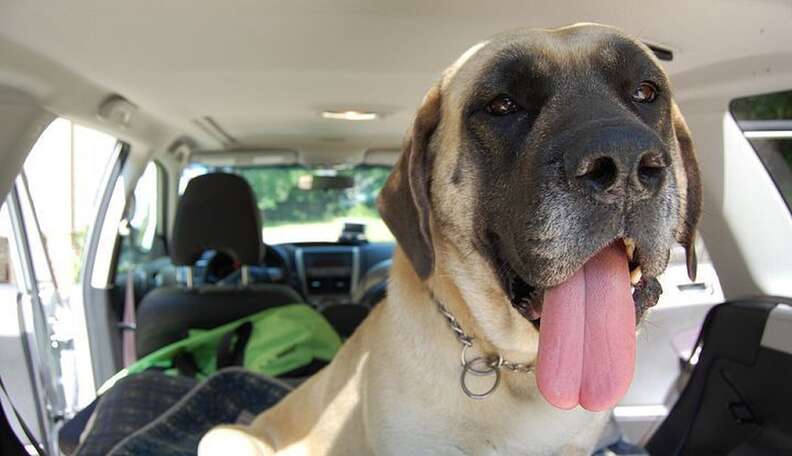 <p> <a href="https://www.facebook.com/bestfriendsanimalsociety/photos/pb.25372476424.-2207520000.1435677666./10153253126246425/?type=3&theater" target="_blank">Facebook/BestFriendsAnimalSociety</a><span></span> </p>
Each year thousands of deserving shelter dogs - of every size, color, breed and age - head home with their new forever families. But how do you find a rescue dog who is a good fit for your lifestyle?
Not every family is right for every dog. Some dogs need more experienced owners, some need a big backyard and some need another pup in the house to show them the ropes.
We spoke with experienced shelter staff to get their tried-and-true tips for making sure you're the right family for your new dog.
1. Don't rely on first impressions alone
"Quite often, a dog's true colors won't show until he's away from other animals and the adoption center environment," the MSPCA's Rob Halpin told The Dodo. "Even if you walk past a kennel with a dog who isn't vying for your attention, don't count him out. He may just be a little scared or lonely."
2. Visit your local shelter - often!
Shutterstock
Visit the shelter more than once to get a sense of different dogs' personalities. And take the time to chat with shelter staff. The people who care for shelter dogs day in and day out know the dogs the best, and the better they know you and your family, the better they'll be able to help match you up with the right dog.
But visit the shelter only once you're really ready to adopt, cautioned Peninsula Humane Society's Scott Delucchi. You may meet a dog you absolutely love - and then not be able to take him home. "Some people visit well before 'just to take a look' and inevitably find the ideal pet, but it becomes the one that got away because they weren't ready," he told The Dodo.
3. Determine the best fit for your lifestyle
Shutterstock
Maybe you've always dreamed of having an energetic golden retriever, but if you live in a small apartment, he probably won't be the best fit. "A dog's size, exercise requirements, friendliness, assertiveness and compatibility with children should all figure into your decision," Halpin explained.
Puppies are adorable, but they take lots and lots of work. If you're away from home all day, a puppy might not be right for you. On the other hand, most older dogs already have experience living in a home and usually need less training and attention.
4. Know what you're looking for, but be open to change
Think hard about why you want certain things. Some preferences, like size or age, have to do with lifestyle. But some, like gender or color, are superficial and have nothing to do with giving the right dog a good home.
"I knew someone who thought they wanted a female only, because that's what they always had before, but adopted a sweet male," Delucchi told The Dodo.
5. Don't assume all the dogs are "damaged goods"
This is a common misconception about shelter dogs - and one that shelter staff deal with every day. "Truth is, very few shelter pets have been abused, though they may have been neglected," explained Delucchi.
Shelter staff can give you get a sense of which dogs might need special attention. A neglected pup may never have been fully toilet-trained, for example, and will need a new family willing to put in the work to teach him what he should have learned as a puppy.
For the most part, though, shelter dogs need exactly what other dogs need - a loving and stable family willing to give them lots of love and attention.
6. Remember that you're choosing a pal for life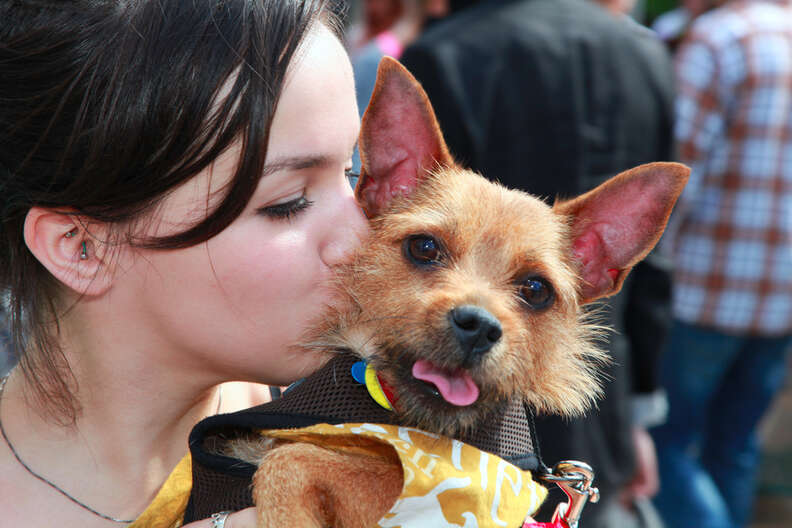 This might be the most important tip: Adopting a dog isn't a decision anyone should make on a whim. Adoption is forever. Remember that the dog who comes home with you will be a part of your family for the rest of her life.
"Take the time to make a thoughtful choice," Halpin advised.
"After all, you're choosing a pal who will be with you 10, 15 or even more years. Select the right dog, and you and your new companion will enjoy those years to the fullest."