Everything You Need To Know Before Adopting A Pet
This checklist is SO helpful.
Welcoming a new pet into your home is an incredibly wonderful thing - but it's also a big life step, and takes a lot of processing and planning. Rather than just run out to your local shelter or rescue on a whim and bring home the first pet you see, there are lots of things you should take into consideration first before adopting a new furry friend.
Are you ready to have a pet in your home full time?
Probably the most important thing to consider before starting the process of adopting a pet is if you're actually ready to take on a pet full time. When you bring home an animal, you are welcoming a new member into your family - a member who requires plenty of love, attention and care.
"When adopting, you are making a long-term commitment to care for an animal - that could mean 10 to 15 years for dogs and up to 20 years for cats – so the possibility of future lifestyle changes such as moves, the birth of children and new jobs should all be taken into consideration," Joseph Teixeira, senior manager of customer relations and communications at the ASPCA, told The Dodo. "Financial costs such as food and vet care along with the time commitment are all things to consider when adopting a new pet."
As much as we love petting dogs and cats for hours on end, there's so much more than that that goes into caring for an animal. Lee Asher, a Los Angeles resident who has dedicated his life to helping rescue animals, currently has eight rescue pets himself, and has a few questions he thinks it's important to ask yourself before deciding to adopt:
Figure out what kind of pet is right for you.
Is your work schedule flexible, or do you have to be out of the house Monday through Friday every day from 7 a.m. to 7 p.m., no exceptions? How big is your living space? Do you have easy access to lots of outdoor space? Are you an active person, or are you more of a couch potato? Believe it or not, these are all important questions when trying to figure out what kind of pet is right for you. Every pet has different needs, from cats to big dogs to bunnies to small dogs.
"When you adopt a pet, you're saving a life, but you should still make that decision carefully," Matt Bershadker, president and CEO of the ASPCA, told The Dodo. "I always encourage people to go in with an open mind, yet be mindful of their home environment and lifestyle. For example, an active person might be matched with a high energy pet, while a less active person may be better off with a more sedate pet. Your local shelter knows its animals well, so they can usually find a strong match that will change both of your lives for the better."
Consider fostering first.
Once you've figured out what kind of pet is right for you, it might be a good idea to consider becoming a foster parent first, especially if you've never had a pet before. Fostering gives you the experience of caring for an animal without the locked in, long-term commitment of adoption.
"Whether you're helping a dog learn to love and be loved, or watching an injured kitten recover from illness or injury, fostering gives you the opportunity to single-handedly change an animal's life for the better," Teixeira said. "Each animal fostered out to a home opens up a cage or kennel space in the shelter to save another animal and gives caretakers the opportunity to provide unique, individualized attention that some special needs animals require before they're ready for adoption."
And, who knows, you may just end up with a "foster fail." It's been known to happen.
Research shelters and rescues.
Once you've officially decided you're ready to adopt, it's time to start researching where you're going to adopt your new pet from. There are lots of options when it comes to pet adoption, all with different benefits.
With big public shelters, there are often countless dogs and cats waiting for homes in crowded conditions. Since sometimes these shelters have to take drastic measures to free up space, you could literally be saving a life when you adopt. If you find an animal you connect with at a big shelter, make sure you tell the staff you're interested in said animal or have them put a hold on her before you go home to think it over - just to make sure that nothing happens to her while you're making your decision.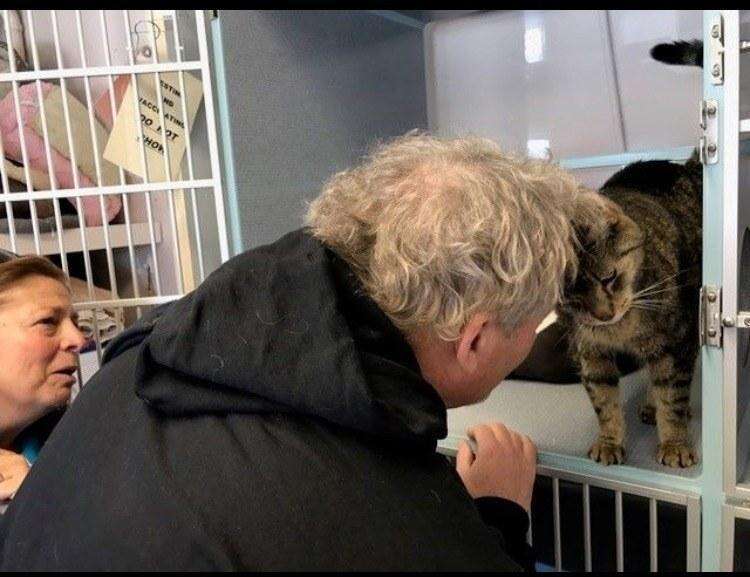 When researching different shelters and rescues, always make sure you look into the specifics of adopting with them. How much do adoptions typically cost with that organization, and what is the application process like? Some shelters and rescues will even let you take a pet on a trial overnight at your house to see if it's a good match. There are tons of different options available when it comes to adopting, so make sure you know them all.
If you're looking for a specific type of dog or cat, websites like PetFinder.com and Adopt-a-Pet.com can be super helpful. You can customize your search preferences to match your ideal pet, and then you'll be presented with different pets that fit your needs waiting at shelters and rescues nearby.
Do a meet-and-greet with your future pet.
When you arrive at a shelter or are browsing a rescue's Facebook page, it can be very easy to just decide to adopt the first pet you see - but don't do it. When you see someone cute in a coffee shop or stumble upon a dating profile that intrigues you, you don't decide to make them your significant other immediately, right? You get to know them. You go on a few dates. You consider how their personality works with yours and how they would fit into to the rest of your life, before deciding to commit to them. That's exactly how it should work with pets, too.
If you find a pet through a rescue's website, arrange a time to meet that pet in person. If you see a pet in an enclosure at a shelter, find an area where you can take the pet out and play or walk with him. Get to know the animal you might be welcoming into your life permanently. Ask plenty of questions to people who know the animal about what he's like. Bond with the pet in question, get all of the information you need, and then use all of that to make an informed decision.
"You should write out everything to consider and bring that with you," Asher said. "When you first see the pet you want you will forget to consider everything. Bring a logical, non-emotional friend or partner with you. It's a good idea to choose the pet you want, then think about it for at least a day."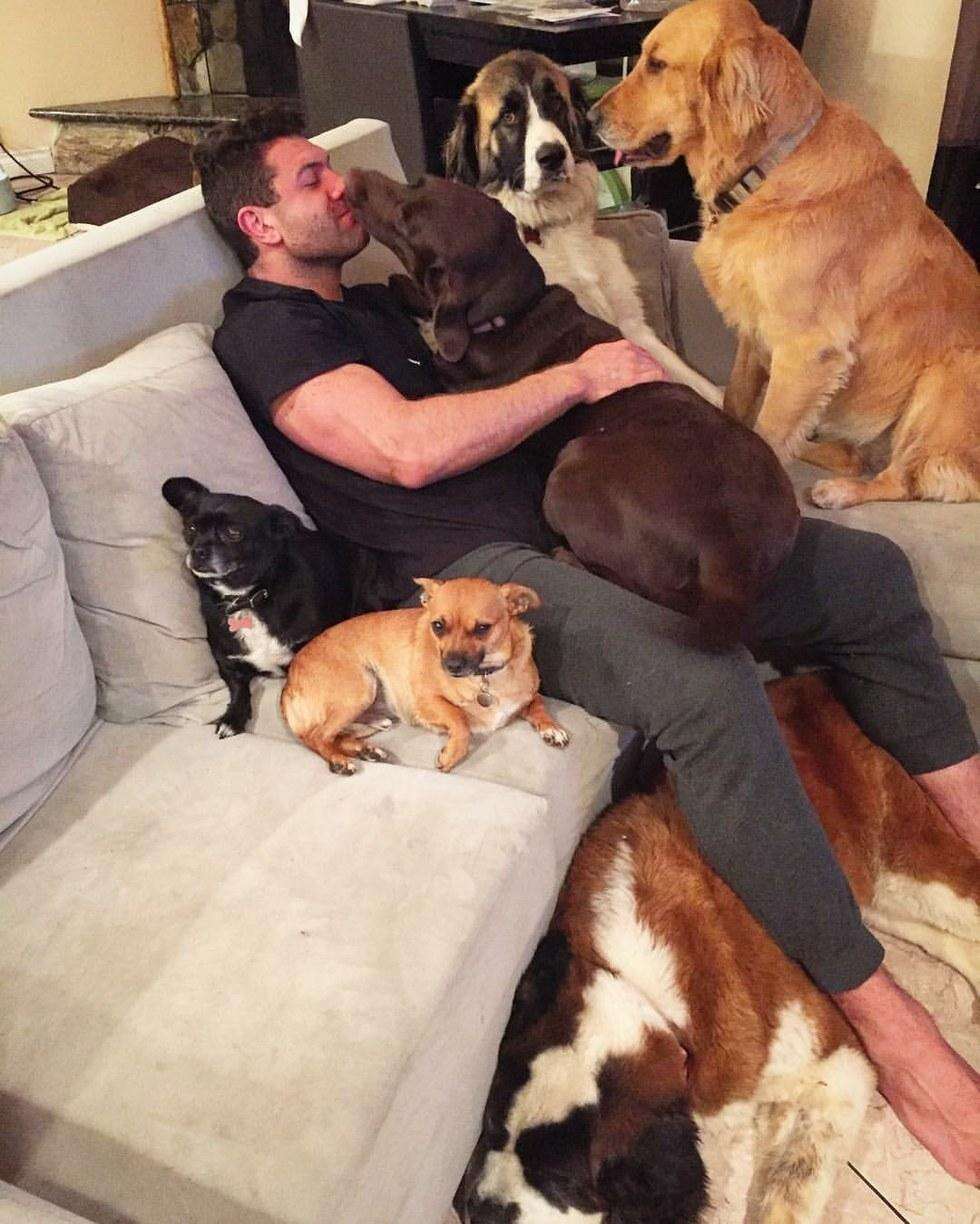 Prepare your home.
Once you make the adoption final, it's time to get your home ready for your new pet. While your home may seem perfectly safe and ready on first glance, there are lots of little things that you might not notice that your pet absolutely, 100% will. Anything that can be easily broken into, eaten or destroyed, will be, as soon as your new pet arrives, so it's important to take care of any problem areas beforehand.
"Before you pick up your new pet, take the time to walk through your home and look for potential hazards," a group of experts at BluePearl Veterinary Partners told The Dodo. "Be sure to close off access to closets, cabinets, trash bins, fireplaces and access to the outdoors. Tuck away power cords, shoes and any other items on the floor that your pet can chew on. Also, check your kitchen to make sure all unsafe foods, knives and chemicals such as cleaning products are out of reach from your pet."
Animals are incredibly curious creatures who will do weird things like dig through your freshly clean laundry, take long naps in random cabinets and get stuck in loose hangers laying on the floor. Even if you're pretty sure something won't pose a problem, tuck it away or secure it anyway, just in case.
Microchip your pet.
Even when you think you're completely, 100% prepared, accidents can still happen. Your new pet could still find a way to escape, and if she doesn't have the proper identification, she could end up lost for good. Even if an identification tag falls off, a microchip is there for keeps and can be scanned by any local shelter. Hopefully your pet will never get lost, but if she does, a microchip can help bring her home again.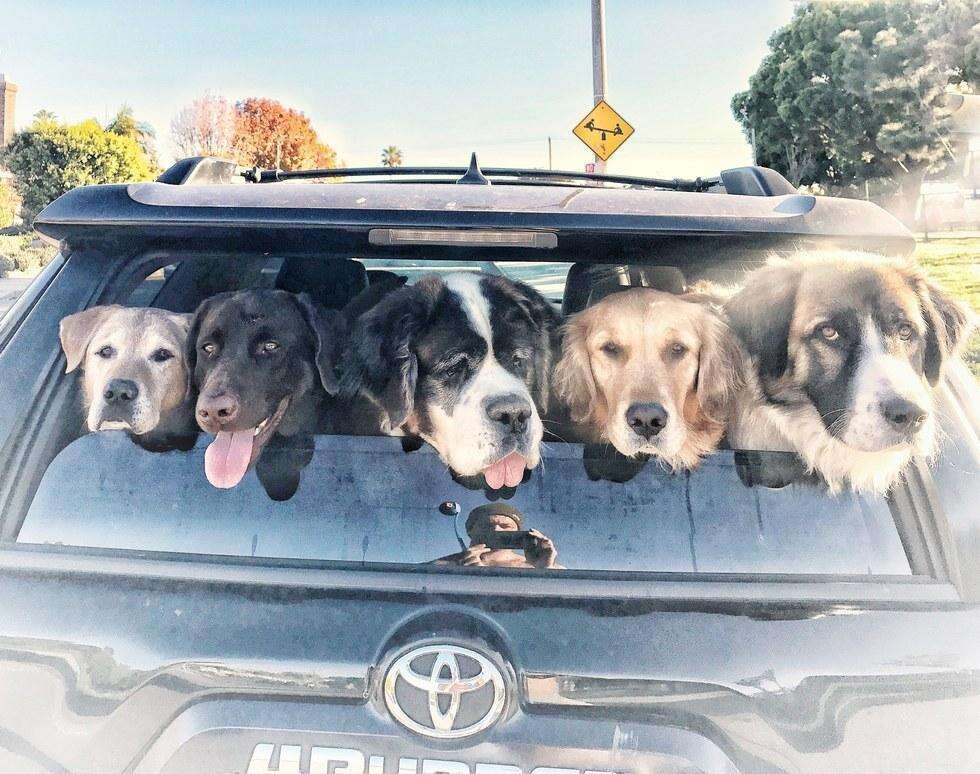 Make your new pet comfortable when he arrives.
When your new best friend finally comes home for the first time, he might be a little nervous. As exciting as it is to finally have a family and be away from a shelter environment, your home is still somewhere your pet has never been before, and it might take him a little while to settle in.
If you've just adopted a cat, sometimes it helps to keep your new cat in one room at first, then slowly introduce him to the rest of the house. Letting him get used to one room at a time can help him to feel a little less overwhelmed amidst all the change. If you've just adopted a dog, getting him a crate that he can sleep in and use as a safe space is a great way to help him get adjusted, and to keep him from getting into things he's not supposed to while he's still learning the house rules.
"Put a cozy bed for your pet in every room," Teixeira said. "Pets are much more likely to keep off of furniture if they have attractive alternatives. For cats, provide a variety of scratching posts and perches. For dogs, teach them what is okay for them to chew. If dogs have attractive toys and bones of their own, they'll be much less likely to gnaw on your things!"
If you're stressed about your new pet settling in, he will be able to sense it. Animals are very intuitive like that. Just relax, and soon enough, your new friend will start to relax, too.
"Once you show him where the water and food is, just trust him and act normal," Asher said. "You want to just do your thing so that your pet gets right with the program. Chill, relax and have awesome energy. Animals will feel the energy and eventually match it. You chose that pet for a reason and that pet chose you, so everything will work out if you let it be and don't force it."
Invest in good behavior.
Sometimes, an animal might need a little extra help learning how to behave herself in her new home. Research the different training options in your area to find what you think will work best for your pet. From group classes to private lessons, home visits to board and train programs, there are tons of options for making sure your pet has all the skills she needs to live safely and successfully in her new home.
Spend time lots of time with him.
When your pet is finally home and settled, pay attention to him. Make time to sit on the floor and play with him or just snuggle on the couch while watching TV. The best way to get to know your pet, his personality and his needs, is to spend time with him. Just like any relationship, trust and closeness may not happen overnight, but if you put in the work, you and your new pet will be the best of friends before you know it.
"Just take your time and don't give up on yourself or the pet," Asher said. "One of the most beautiful things about adopting is what you can learn from them, so enjoy the love, enjoy the frustrations, the cuddle sessions, the expenses, everything! Just enjoy it and learn, learn, learn."