How The Cape Town Aquarium Broke My Heart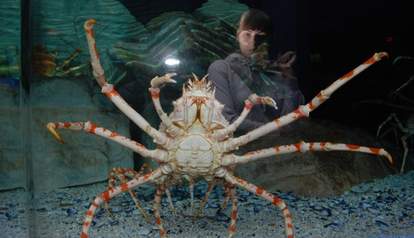 Living in Cape Town, South Africa, is a special thing. Not only are we blessed with mountains and kilometers of pristine Fynbos coastline but we are blessed with two oceans: the Atlantic and the Indian.
Aptly named, thus, is Two Oceans, Cape Town's aquarium situated at the tourist hub of the V and A Waterfront. As aquariums go, this one is not too bad. They claim to be committed to conservation and sustainability, and do fantastic work in the local area that is no doubt funded by the aquarium's hefty entrance fee. It doesn't contain any large sea mammals and runs a shark rehabilitation program. Wonderful.
The aquarium is a delight for children and their parents alike.
But my recent visit there left me cold. And it wasn't only due to the fact that several of the largest named benefactors comprise commercial fishing companies and seafood restaurant chains.
Rather, it was humans themselves that disappointed me. The glass-eyed children and their tired parents, ticking one tank off their list at a time, all while the parents discussed last night's football match and the children ran wild on sugar.
There was no space for quiet contemplation or connection with the beautiful beings staring at us from the other side of the glass. No respect for what they have to teach us. A visit to the aquarium seems to have gone beyond education and into entertainment. A relief for a stressed out parent. Something to do.
How can we expect the future generations to respect the beings that share our planet when we are teaching them its okay to have a fishtank of "Nemos?"