Parisian graffiti artist Michael Beerens specializes in pieces that convey powerful messages, often containing haunting, beautiful portraits of animals.
For this piece, Beerens used a blank wall to send his latest message.
The artist, who uses color sparingly in his work, chose mainly white and black.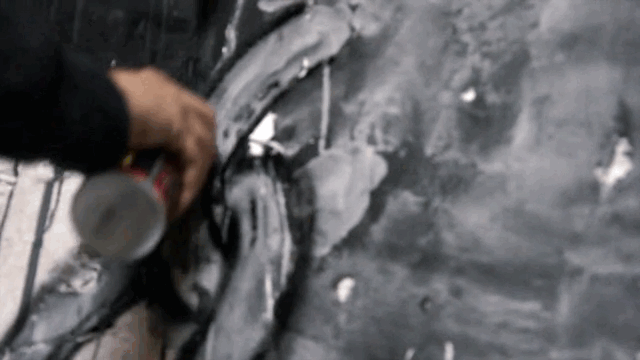 ... the piece began to take shape.
An orca, chained to a pool toy became a striking metaphor for captivity -- a visually stunning representation for a movement that has been provoking outrage across the world lately.