The day my best friend's grandma passed away, we stopped in a Petco near her apartment and an animal shelter had multiple kitties on display for adoption. My friend and I saw a little black ball of fur and impulsively decided to bring him home.
I should also mention, I was never was a cat person -- I grew up with dogs, and thought cats were mean and vicious.
We had our home visit from the shelter woman and she told us to invest in screens for my friend's rental apartment but she didn't say anything else. We had some food, litter and toys, and I figured it would be simple -- then a few hours later I lost him.
I searched high and low in the apartment, in the hallway and in the elevator, I even went to the doorman to ask if he'd seen a kitten. He looked at me like I had six heads. It had only been 6 hours and I already managed to be irresponsible. Finally I heard some rustling and found him buried under the bed asleep in a box.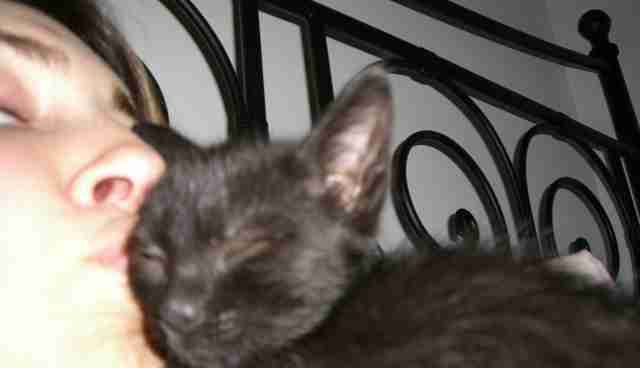 The shelter told us he was well-trained. And even after two nights of waking up in poop and pee because he thought the bed was a giant litter box, I still thought he was the best thing since sliced bread.
This was April 2006, and we decided to name him Mojito. He also went by Monkey, Mr. Kitty and Mr. Poo Poo. He stayed with my friend (and future roommate) until we moved in together that July. We lived together for three more years and he lived with us. We laughed, we cried and snuggled him. I even attempted green nail caps that were super fashionable until he bit them all off.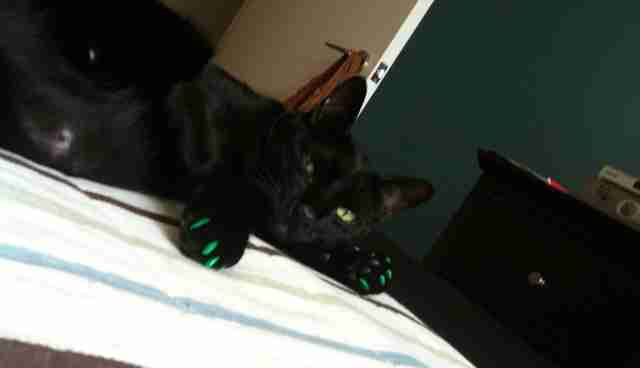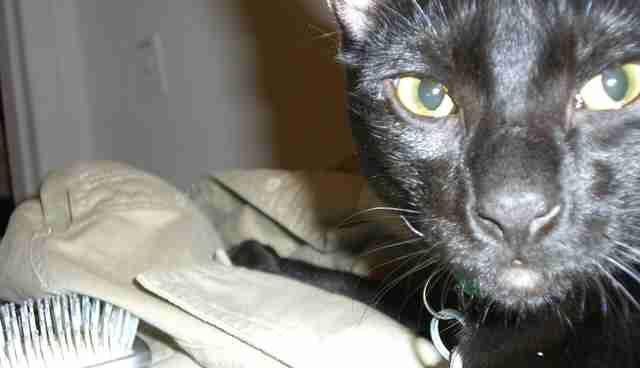 In 2009, my roommate moved to Arizona. Mojito stayed with me in New York, and took on a new dad who loves him greatly. He even gained a little sister in 2010 who worships him and lets him do whatever he wants -- as long as he's hanging with her.
He greets me at the door every day and snuggles with me at night, I love him so much -- who knew he'd turn me into a crazy cat lady?
#cats #kitties