he UK is known as a nation of animal lovers. According to research by the Pet Food Manufacturers Association (PFMA), approximately 45% of all households in the UK include a pet. Of these, pets (over 70 million in total), approximately 8.5 million are dogs. This love of pets leads to huge expenditure. At the start of 2015, the Telegraph reported that Britons would spend more than $7 billion on pets over the year.
So we love our pets, but what happens when those pets are obviously not feeling themselves. No-one really knows for sure if there's such a thing as doggie depression. After all it's not as though a dog can answer your questions about how they're feeling. A dog isn't able to pick up the phone for a chat if they're feeling sad; or update their Facebook status with "Having a bad day".
So how can you tell if a dog is feeling down? It's not always easy but there are some signs to look out for. If a dog is more withdrawn than usual, or isn't enjoying all the things they normally love, then there's a chance they're feeling gloomy. Sometimes they may also change the amount they eat, or the amount of time they spend sleeping.
Is your dog feeling down?
Does your dog normally love a car ride, but is really reluctant lately? Is your pet mooching around the house, when they're usually bounding? A lack of enthusiasm can often be a sign that your dog is feeling unhappy with life. Of course, just like humans, dogs can simply be having a bad day, so give your pet some time. You can take an in-depth look at what signs may be a warning of your dog feeling down. If you think this applies to your pet, there are things you can do to help.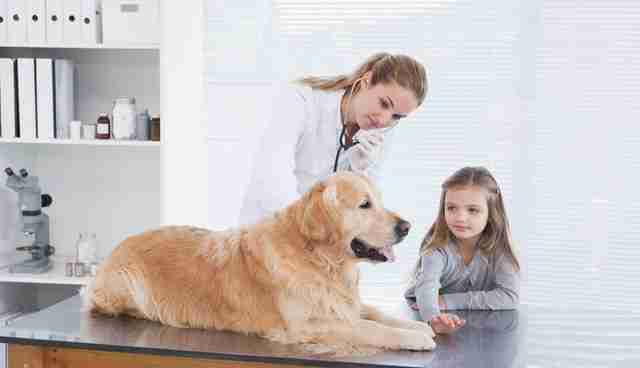 What can you do to help if your dog is unhappy?
One good thing is that dogs don't generally remain in a bad mood for very long. This doesn't mean that you shouldn't help them with trying to feel less down in the dumps. It's always a good idea to remain in a good mood yourself; it helps to create a happier atmosphere to surround your dog. Don't make too much of a fuss of your pet when they are being sullen; this can sometimes persuade them to continue in their funk, as they feel as though it's a good way to get attention.
You can use gentle persuasion, like bringing out the dog lead to tempt your pet into a walk. If they show any sign of enjoyment, like a bark or a wag of the tail, then reward them. You can invest in some special treats just for this purpose. Why not buy some extra packs of those dog chews that your pet loves so much? Dogs love toys too; buy your dog a new ball for use on trips to the park. You could even buy a great new dog bed for your pet. You don't need to spend a fortune. Just visit on VoucherBin.co.uk and you'll find great discounts and offers on treats and rewards that will help get your dog smiling again. They have a specific category for "pets" where you'll find offers for pet service providers such as monsterpetsupplies.co.uk, medicanimal.com and pet-supermarket.co.uk.
Rewarding your dog when they show signs of being happy means they are more likely to continue the cycle, and be back to their old self, sooner rather than later. Just remember that you should always be patient.
Could your dog be sick?
You should always be aware that a dog can show signs of being unhappy if they are feeling ill. If you have any reason to suspect that this is the case you should always seek advice from a vet. It's better to be safe than sorry. Even if your dog seems as though they are physically okay, if they have been feeling down for a little while, take them for a check-up.
More often than not all it takes to get a glum dog back to being happy is patience, love and rewards as their mood begins to lift. Don't worry if your dog has some down days, you're in exactly the same boat as approximately 24% of UK households who have dogs living in them.