How Butterball Hurts Newborn Turkeys -- And What You Can Do To Stop The Abuse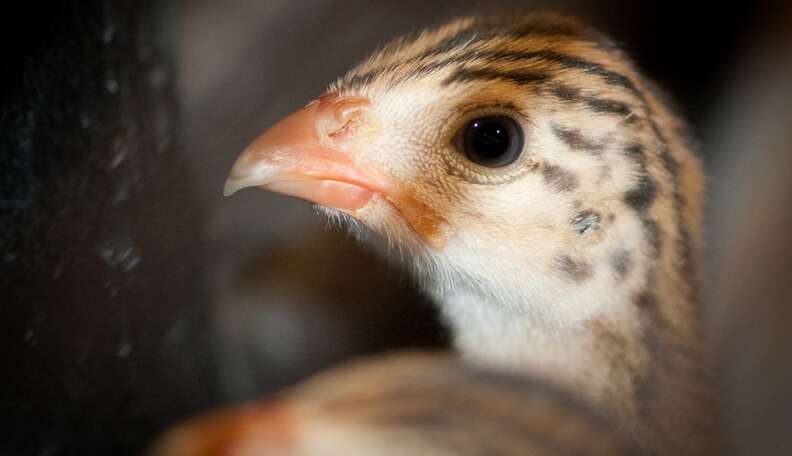 A new investigation conducted by the animal rights group Mercy for Animals has revealed alleged abuse at a turkey hatchery in North Carolina that supplies Butterball, a brand of poultry that sells over one billion pounds of turkey a year. The undercover video shows workers throwing and dropping newborn animals, birds ground up alive and injured animals who receive no medical treatment.
You can see footage of the conditions at the factory below. [Warning: Video contains graphic images]
A petition calling on Butterball to increase its animal welfare standards already has over 125,000 signatures. Mercy for Animals also notes that choosing humane and vegetarian alternatives to turkey products, especially Butterball, is a good way to tell the company to treat its animals better.
In many states, abuses like this would never be exposed -- and continue to happen because of "ag-gag" laws, which make it illegal to take photos or video inside factory farms and slaughterhouses. See this post for more information on ag-gag laws and how to stop them.