After conservationists demanded that the online deal website Groupon stop selling discounts on dietary supplements made from shark cartilage, the company announced it has taken the listings down and will no longer offer the deal.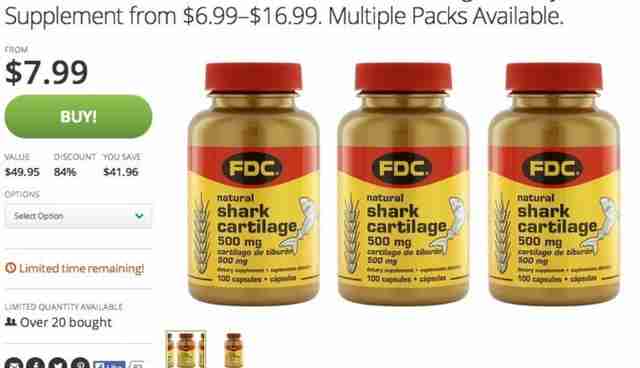 An online petition against the company collected over 28,000 signatures. Opponents said that Groupon was supporting the shark fishing and finning industries -- industries that have been fraught with conservation issues for a long time.
Now, activists with the Oceanic Preservation Society and Sea Shepherd Asia announced that their campaign worked and the product has been removed. An email from Groupon spokesperson Sophia Lai reads:
I am pleased to inform you that Groupon has aligned its position across all 48 countries in which we operate and can confirm we have added shark-related products to our banned category list globally. We have no shark-related products currently available on any Groupon website around the world, and have made a commitment to not feature deals containing shark-related products in the future.
Animal advocates have welcomed the move, and the two conservation groups released this photo: