Lee Asher has loved animals ever since he was a kid, and as an adult has ended up with nine rescue pets. He had seven dogs and two cats, and you would think that would be almost too much for one guy to handle - but not for Asher.
On Thursday, Asher was visiting his local shelter when he met a sweet, 2-year-old pit bull and immediately fell in love with her. She'd been in the shelter for more than three months, and was clearly uncomfortable and in desperate need of a new family.
Asher played and spent time with the sweet girl, and despite his huge crew already waiting back at home, he knew what he had to do.
"I took 24 hours to think about it and it felt right," Asher told The Dodo. "It sounds corny, but I was thinking how much it sucked for her and how uncomfortable she was while we were chilling."
On Friday, Asher went back to the shelter with a few of his dogs along for the ride - and officially adopted the newest member of his family, making her his 10th rescue pet.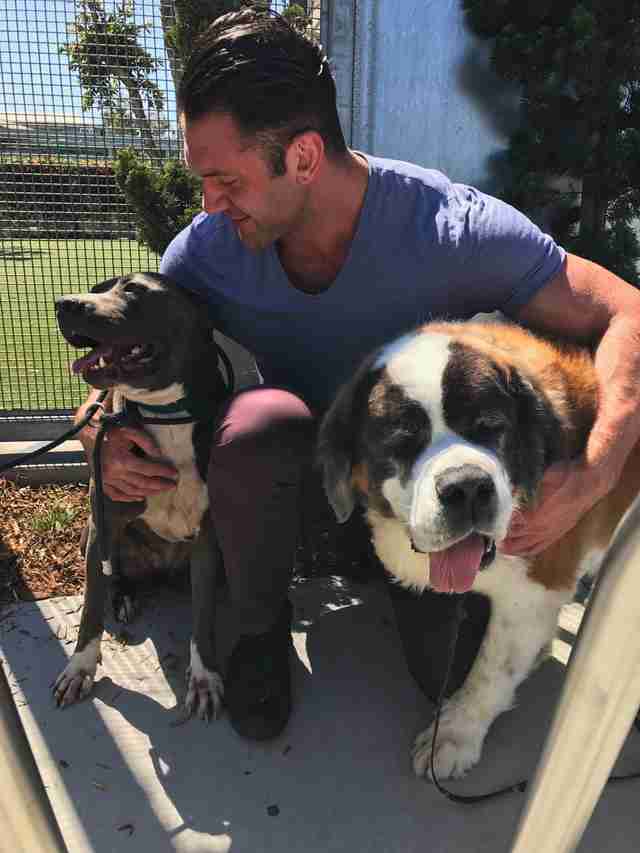 The sweet dog doesn't have a name just yet, but she's already fitting in wonderfully with her new family, and Asher and his crew couldn't be happier to welcome her home.