There was once a time when Morris the cat had not a friend in the world -- but now he's riding high on the back of an unlikely new companion.
The black cat had been languishing, unwanted and unloved at an animal shelter when he was finally rescued and brought to live on a rural property in Lismore, Australia early last year. Morris's new owner, Jennifer Boyle, might have been expecting the larger animals she keeps to be a bit timid and skittish around her new pet, but one in particular actually took a special shine to the feline -- her gregarious horse, named Champy.
And soon enough, a beautiful interspecies friendship began to blossom.
"Champy was very gentle with Morris and had an understanding of how small he is. It was really Champy's persistence on becoming friends with Morris that started their friendship," Jennifer told the Northern Star.
"(He's) the friendliest horse. He wants to make friends with everyone he meets, whether they're human or animal."
Then something incredible happened, or perhaps their unseen goings-on had just finally been noticed. Jennifer says that she was standing at the sink washing dishes one day when she looked out the window and saw Morris casually riding atop Champy like a little bewhiskered cowboy.
"I suddenly wondered what goes on around here when I'm not home," she said. "I definitely need to get a pet cam."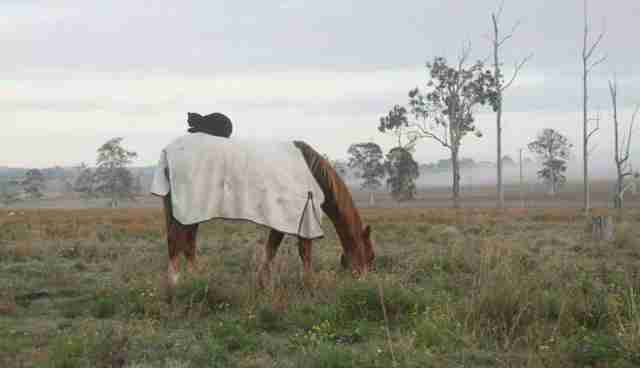 Since then, the rescued kitty and his horse friend have become inseparable riding partners. In fact, Jennifer says that by now Morris has probably logged more hours on horseback than she has.
"I've seen Morris riding Champy around for hours while Champy eats grass and grazes about the paddock," she says. "I think their relationship is so special because they are genuinely good friends without me coaxing them at all."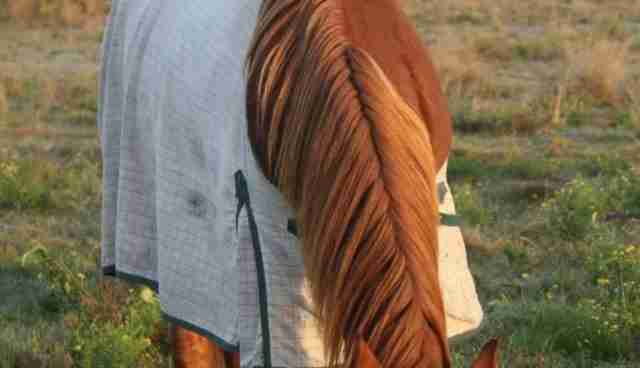 While there's probably nothing more heartwarming than to think of Morris and Champy riding off into the sunset together, such shows of affection between cat and horse aren't entirely unheard of. Here's yet another example of a feline and equine really seeming to relish in one another's company.