Horse Imprisoned In Stall For Years Learns To Trust Man Who Set Him Free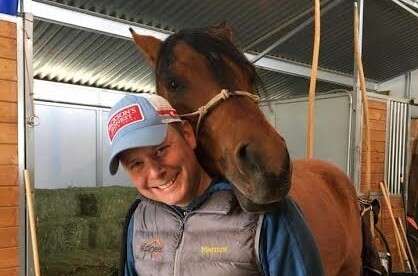 <p>Alicia Nolfi, DVM <span></span></p>
<p>Alicia Nolfi, DVM <span></span></p>
The first step he took out of his stall was the hardest.
Monty, a horse locked away in a filthy stall for years, did not seem to understand what was going on. He was hesitant and frightened about coming out of his makeshift prison, where the only attention he received was when his owner threw in some hay, food and water. His only friends were the flies that circled and landed on his gaunt frame.
When his rescuer, Travis Underwood, first saw Monty, he didn't know what to expect when he opened the gate.
Monty was one among many horses and dogs found on a 10-acre property in Scottsdale, Arizona, in the summer of 2014. Trisha Houlihan, founder and executive director of Saving Paws Rescue, AZ of Phoenix, had been alerted about neglected dogs on the property, Michelle Forster, a volunteer with the organization, told The Dodo.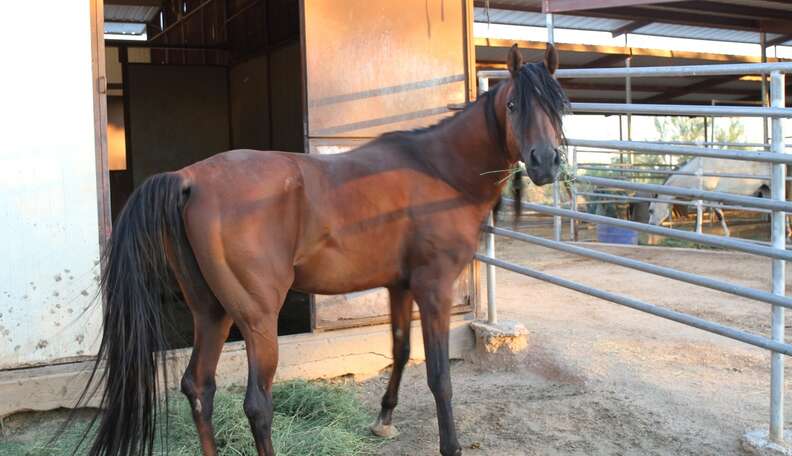 The woman who owned the property, known only as Donna, had been left with animals after her husband died in the summer of 2014 after a long illness, and everything at the property went into disarray. "Her husband kept her isolated," Forster said.
According to Forster, Donna's husband had been breeding German shepherds and owned roughly 21 horses. The widow reached out because she needed homes for two of the dogs who had been severely neglected. When Forster did a courtesy call to check on the dogs and take photos, she had no idea she would find an animal hoarding situation in the process. However, the animals did have food, water and shelter, as required by Arizona law.
Due to the horrible conditions, Houlihan accompanied Forster on a subsequent visit to document the animals. She reached out to Underwood, a longtime volunteer with Saving Paws, for his assistance.
Initially, Donna wanted to sell the horses, mainly Arabians and quarter horses. "But the market was saturated at the time," Forster said. "Everyone was trying to get her to understand that the horses didn't have the value that she originally thought."
The horses had been badly bitten by flies, and they had not received any general care. They were not let out of their stalls, had not been exercised, and were denied hoof care, vet care and basic grooming. Although some of the horses were worth money on paper, most were not marketable because they had not been trained and were in bad condition.
Volunteers helped to clean the property, because Donna was getting fined by the city for the manure problem, according to Forster.
Neighbors worked with Underwood and rented a tractor to help remove the impacted manure in the stalls and then fill them with sand. "Four of us rallied together to help clean up the property and worked with Donna to figure out which horses she'd be willing to let go," Underwood told The Dodo. Eventually, all but a handful of horses found placement in homes or rescues. The rest remained with Donna.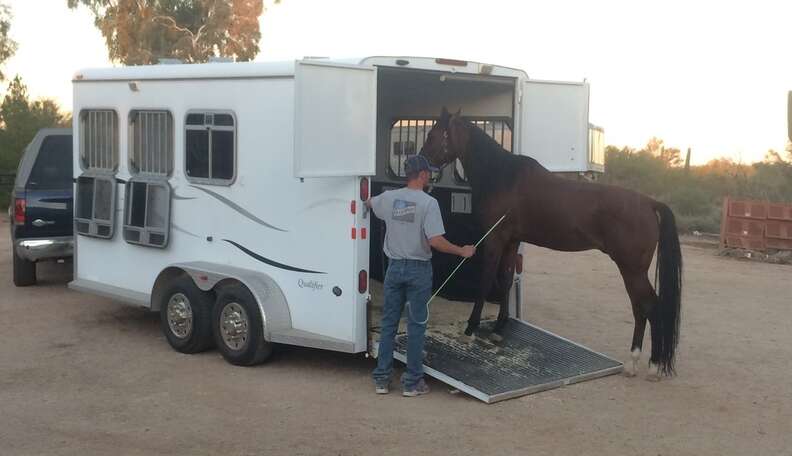 Underwood found a sanctuary to take Monty. Donna was willing to let the 8-year-old registered Arabian go only because he had a club foot. Monty had a tendency to hide in the dark corner of his stall and poke his head out. First, his rescuers had to train him to get him out of his stall and off the property.
The more time Underwood spent with Monty, the more they connected. Underwood was gaining his trust. "He eventually let me brush him, so he was eager to learn and eager for a bond," Underwood said.
"I knew it would be a lot of work to get him halter trained," Underwood added. "I liked the challenge, and I could see that he needed someone. He needed an advocate, so we went with it. My wife grew up showing Arabs and she really bonded with him too."
However, Monty was definitely a challenge, so Underwood hired a horse trainer.
Monty was very scared when Underwood and the trainer began to work with him. "Because he didn't know how to run away, his way to remove himself from pressure was to throw himself on the ground," Underwood said. They had never seen a horse do that before.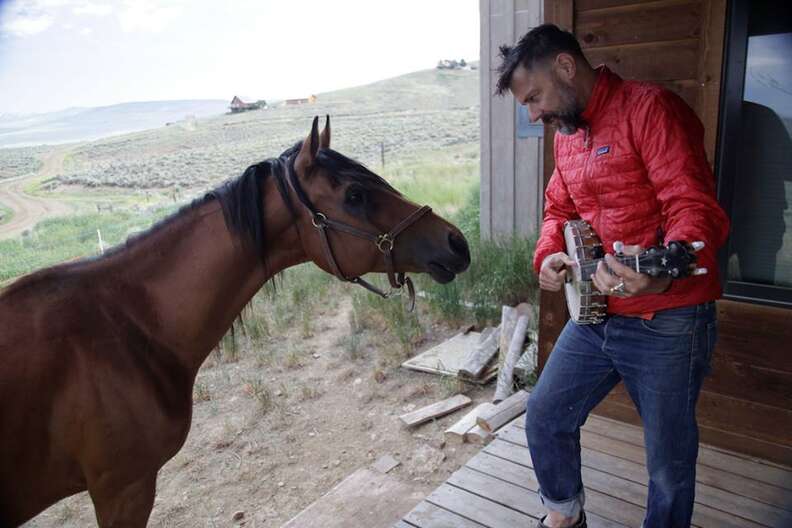 The trainer stuck with it because he understood this breed of horse, eventually getting the halter on Monty. "He took to it pretty quick once he figured out we weren't going to hurt him."
Monty could finally take his first step out of the muck and into a new life. The day Monty first walked out of his stall was cause for celebration. "We were ecstatic to see that moment when he got to go outside," Underwood said.
It took two months in the fall of 2014 to get him halter trained and loaded into a trailer. "The more we worked with him, we knew he would be part of the family," Underwood said. "We couldn't let him go."
Underwood adopted Monty and eventually moved to Colorado, along with their two other horses and mule in tow. They started working with a vet who specializes in podiatry for horses, and Monty is getting stronger every day.
"To this day he follows me around everywhere," Underwood said. "I'm always trying to teach him something new."
Monty is very curious and always wants to meet everyone. He buddies up with all the animals but his favorite is Herman, the rescued mule. "Monty is our big puppy dog," Underwood said. "When people come over, he's first at the gate to meet them. We take him for walks around the neighborhood. He likes that."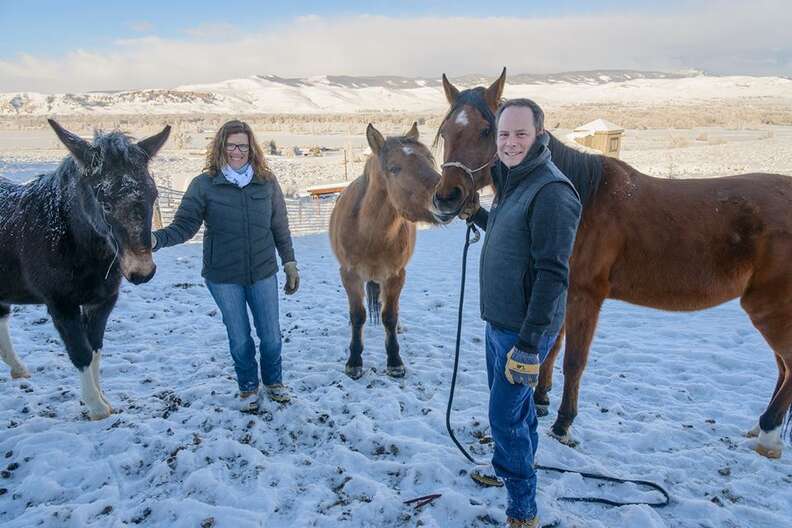 Although not physically abused, Monty was severely neglected, but he has learned to trust and is now extremely loyal. "Sometimes a rescued animal might take more work, but they are a lot more rewarding," Underwood said. "Coming from neglect is more proof that these animals can forgive."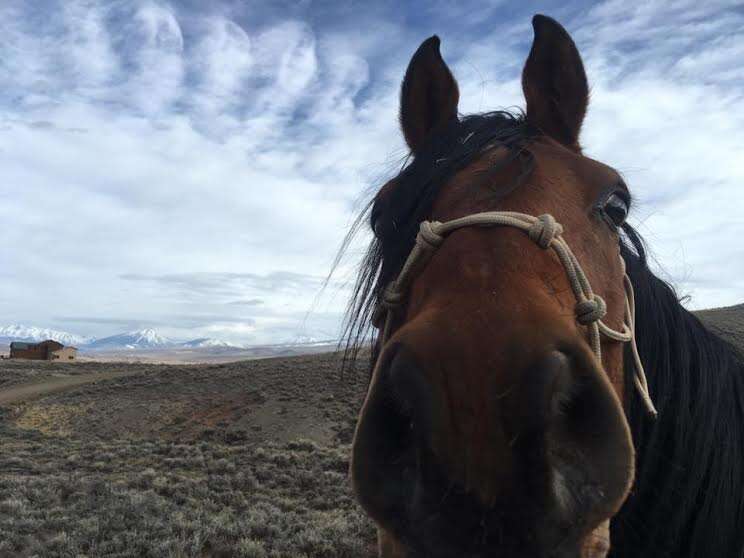 To help Saving Paws Rescue, AZ continue the work it does saving animals, consider donating here.
Enjoy watching Monty in the spring snow at his home in Colorado here: