Horse Found Near Death Makes An Incredible Transformation (GRAPHIC PHOTOS)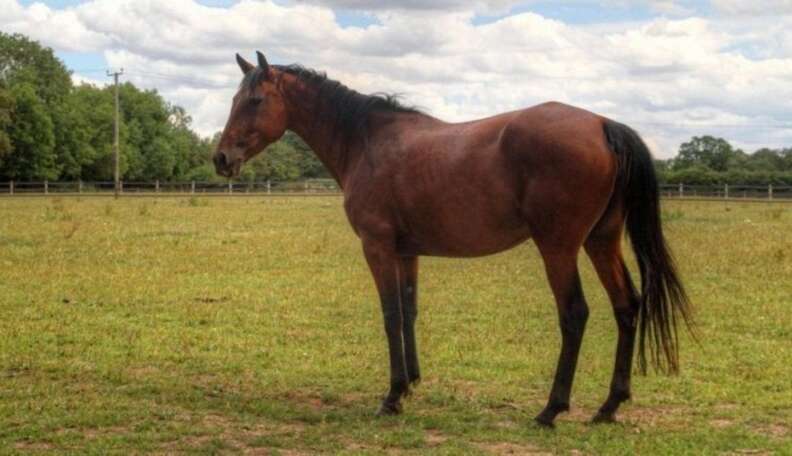 <p><a class="checked-link" href="https://www.facebook.com/HorseTrust">The Horse Trust</a></p>
<p><a class="checked-link" href="https://www.facebook.com/HorseTrust">The Horse Trust</a></p>
Last February, a 5-year-old mare named Polly was discovered in a shocking state of malnutrition along with two other horses who had been abandoned in a field near Buckinghamshire, England. Animal workers called it the worst case of horse neglect they had ever seen.
WARNING: Graphic images appear below
"This was an absolutely horrific situation," said Rachel Smith of the RSPCA. "It is awful to think that someone no longer wanted these animals and just neglected then dumped them with no thought for their welfare."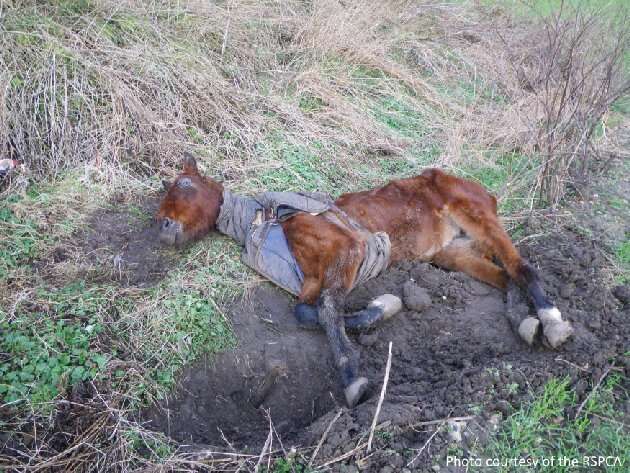 Two of the horses were so starved that they had to be euthanized, and it seemed very likely that Polly would have to be put down too. When she was rescued by volunteers from the World Horse Trust, a sanctuary for rescued and retired equines, all of the fat on Polly's body was gone; she weighed just 700 pounds - less than half what a horse her size should.
Despite the odds, however, Polly did pull through.
"Sadly I see a large number of skinny horses, but I'd say Polly was the second thinnest horse I've ever rescued – it's a miracle she survived," said RSPCA inspector Sarah Keith.
Once in the hands of the Trust's special care unit, the horse's condition was slow to improve. Concerned that a sudden increase in her calorie intake might prove fatal, staff limited her food until they were sure her body could handle it. Meanwhile, she was also kept in isolation on the sanctuary, deemed far too weak and traumatized to interact with the rest of the herd.
"Every time it looked like Polly was making progress there was another setback," the Horse Trust wrote on its website. "Her temperature, pulse and respiration rates were abnormal and her weight refused to stabilise, every time she gained a Kg it was lost within days. Rain scald and dermatitis were minor issues for Polly to contend with."
But the sanctuary staff never gave up, and they say Polly proved to be a fighter too.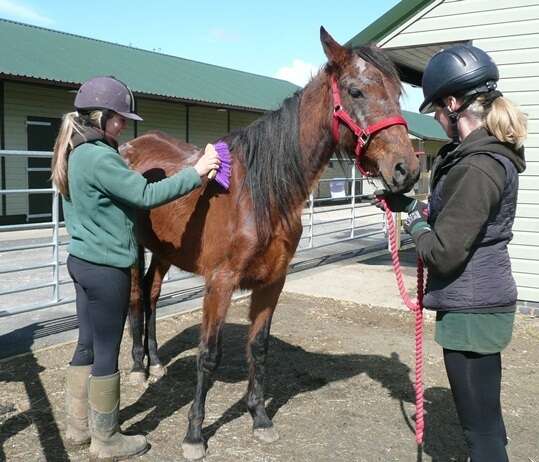 By the summer, with her health issues under control, Polly's body steadily returned to a healthy weight, and her personality started to emerge as well.
"Polly has really started to show her character recently and has captured the hearts of all the staff at The Horse Trust," wrote her rescuers.
By August, six months after being rescued, Polly had put on 330 pounds. With her rehabilitation complete, she was finally set loose on the sanctuary's fields to run and play with the rest of the herd.
"It seems such a long time since Polly came to us in February. Hers was a case of cruelty of the worst kind. Her condition was so terrible that we could never be totally sure if she would pull through until recently," writes the Trust.
"It won't be the end of treatment for her, but it is the beginning of her new life."