A much-loved horse named William got a very lucky rescue last week after stumbling into a swimming pool.
William somehow found his way into the unused pool in Cudham, a small village outside London, where his nervous owners found the elderly horse in a "distressed condition" and called the London Fire Brigade (LFB).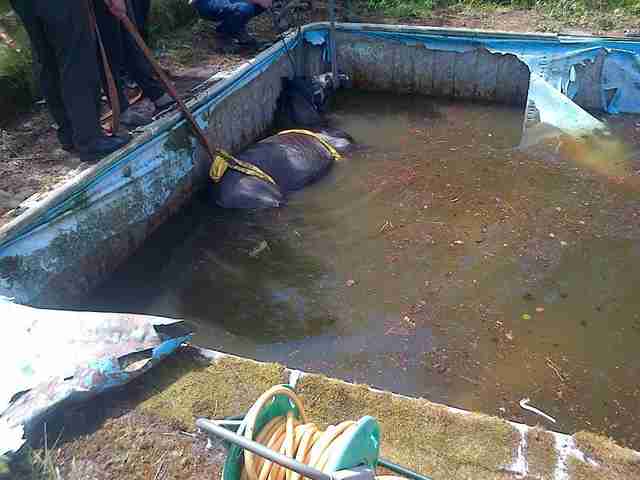 The LFB jumped into action, spending more than three hours rescuing the unfortunate William from the dirty water.
While part of the team kept the frightened horse's head above water, a vet was called to sedate him. The LFB then used a pump to remove the water from the pool, and his owner used a piece of farming equipment to lift him out.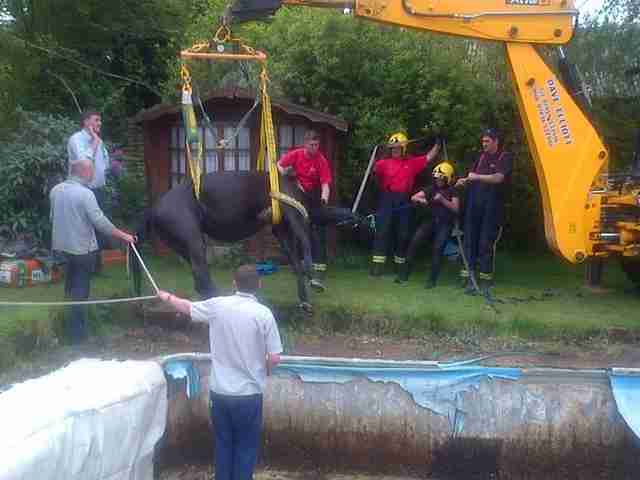 "It was a difficult rescue owing to the frailty of the horse and the depth of the water," station manager Andy Roberts said. "But fortunately William was found in the shallow end."
Luckily for the senior horse and his owners - and thanks to the hard work of the fire brigade - William was back on his feet that afternoon and recovering in a nearby field, the LFB reported. Aside from a few nicks and bruises, the adventurous horse was doing well.