Horse And Dog Have Been Best Friends Since The Moment They Met
<p><a href="https://www.instagram.com/thedobieteam/" target="_blank">Instagram/thedobieteam</a></p>
<p><a href="https://www.instagram.com/thedobieteam/" target="_blank">Instagram/thedobieteam</a></p>
Leslie grew up always having multiple dogs around, and so when she moved out on her own, there was never any question about who her housemates would be.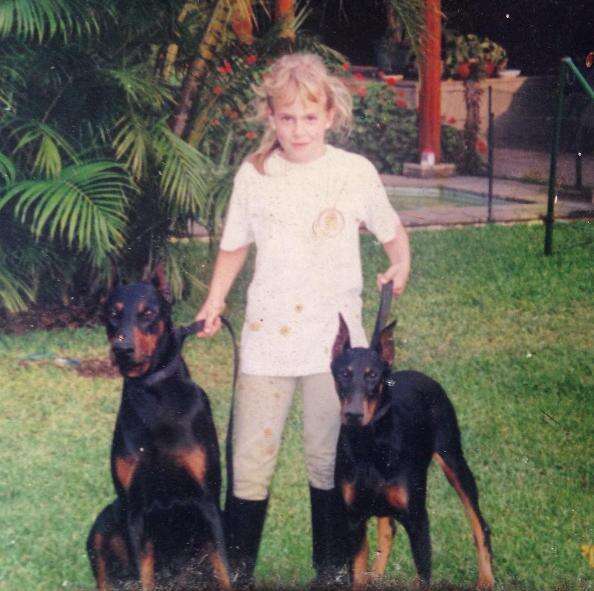 Currently, Leslie has four Dobermans: Boss, Kyra, Gaia and Zeus.
All the dogs love each other very much, and are always following each other around ...
... and getting into mischief together, of course.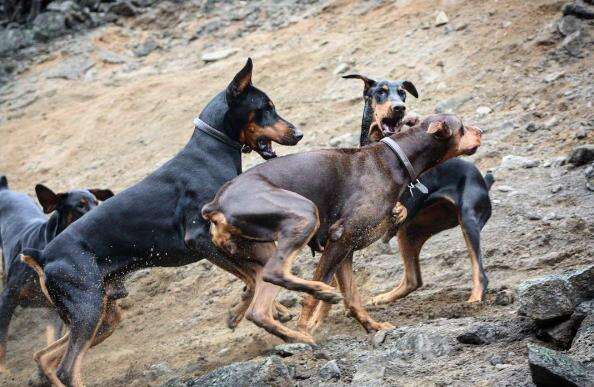 Leslie also grew up around horses, and her horse Contino is just as much a part of the pack as the dogs - especially with Boss.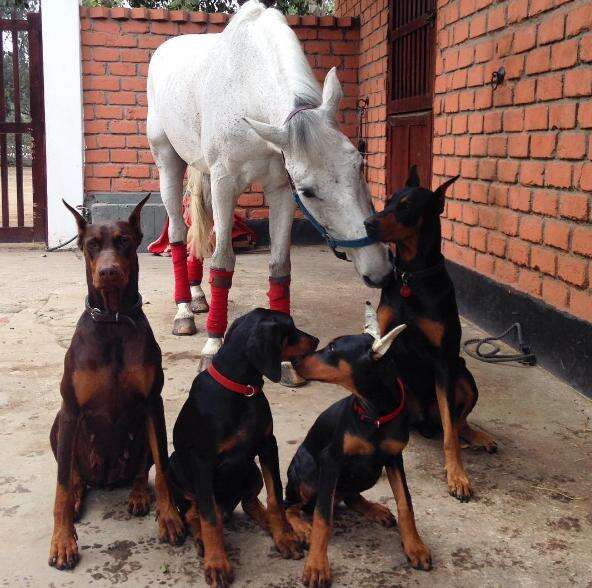 "The pack just knows how to deal and live around horses," Leslie told The Dodo. "They've been around horses since they were allowed to go outside. However, the case of Boss is a different one."
From the very first time Boss wandered around Contino's stables, the pair were simply drawn to one another. Neither has ever been afraid of the other, and their bond is truly unlike any other.
"Boss was always fearless around him and was even curious to come close to lick or smell him," Leslie said. "Contino accepted him amazingly since day one, so that's about time when I realized their relationship was something special."
Boss and Contino love spending time together, giving each other kisses and cuddles. Despite being much bigger than him, Contino is always very gentle with Boss, and seems to know exactly what he needs.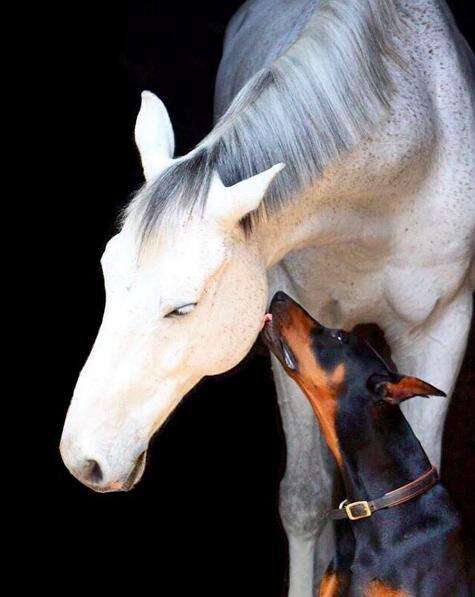 "They built this amazing trust and knowledge of each other and this has only grown over the years," Leslie said.
Watch another horse and dog friendship here: