Charlie the beagle sees that his little human Laura is toddling around with a piece of pancake in her hand, so he tries to offer her a very nice, pink slipper in exchange for the food.
"Here, I'll trade you this very special slipper!"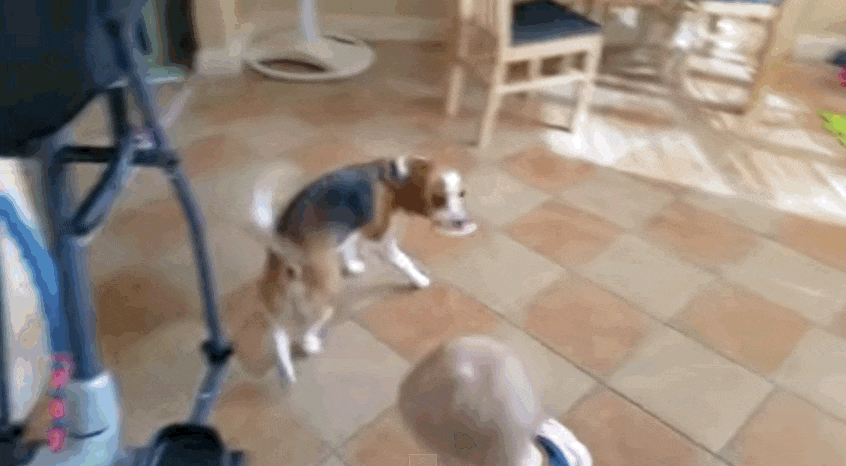 But Laura's not having it.
"Wait up! Don't you want to give me that pancake!?"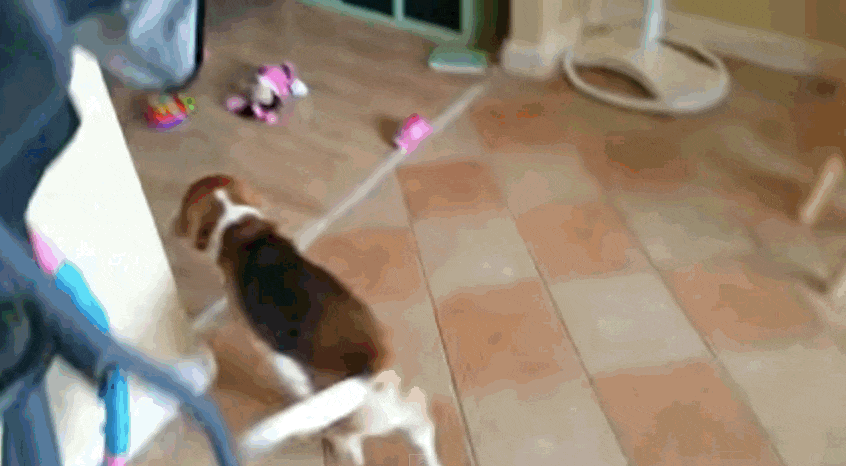 He even looks up at his dad (who is obviously cracking up) like he's asking "why won't she take this deal? I don't understand."
He tries to win her over with slobbery kisses.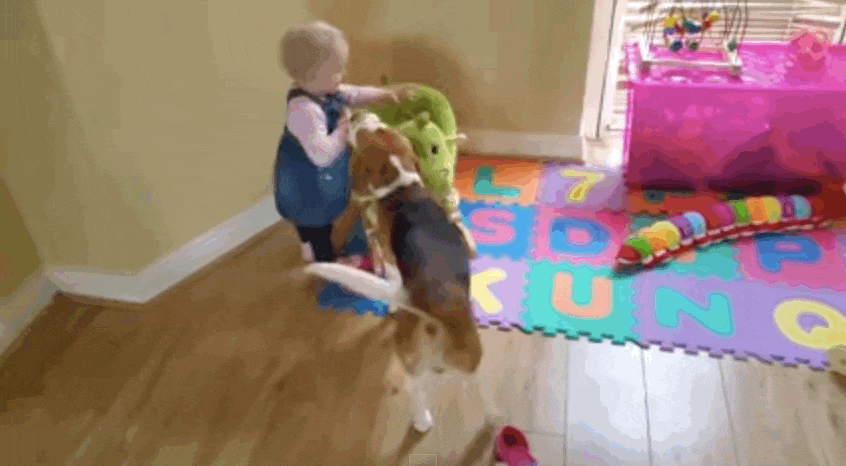 But he's still not giving up his hopes for a successful transaction.
"Wait! The offer is still on the table!"
Watch the whole hilarious episode here: