Genius New Hoodie Allows You To Wear Your Cat Wherever You Go
<p><a href="http://www.unihabitat.jp/products/upa32/" target="_blank">Uninhabitat</a></p>
<p><a href="http://www.unihabitat.jp/products/upa32/" target="_blank">Uninhabitat</a></p>
How did this take so long to become a thing?

The brilliant folks over at Unihabitat, a Japanese pet supply company, have unveiled a new product that's sure to find fans among people and their inseparable animal companions the world over. It's called the Mewgaroo Hoodie, a sweatshirt featuring a specially-designed pouch precisely for keeping dogs, cats or other small pets feeling cozy, safe and close at hand (the "petting" one).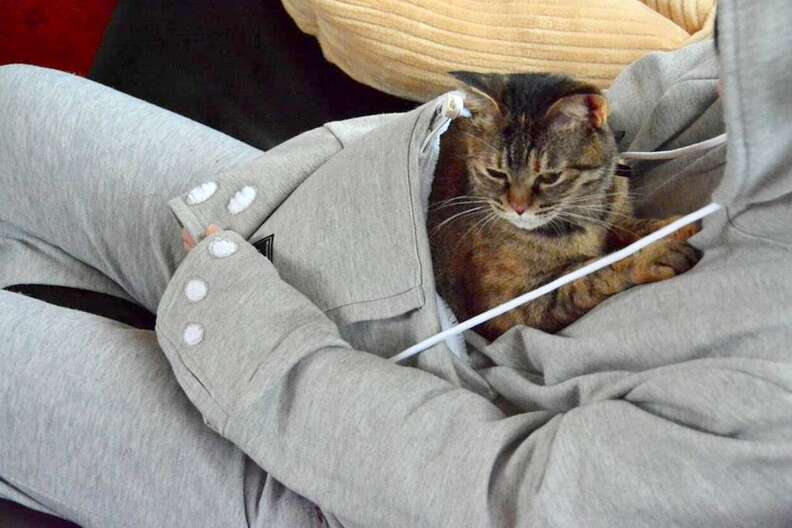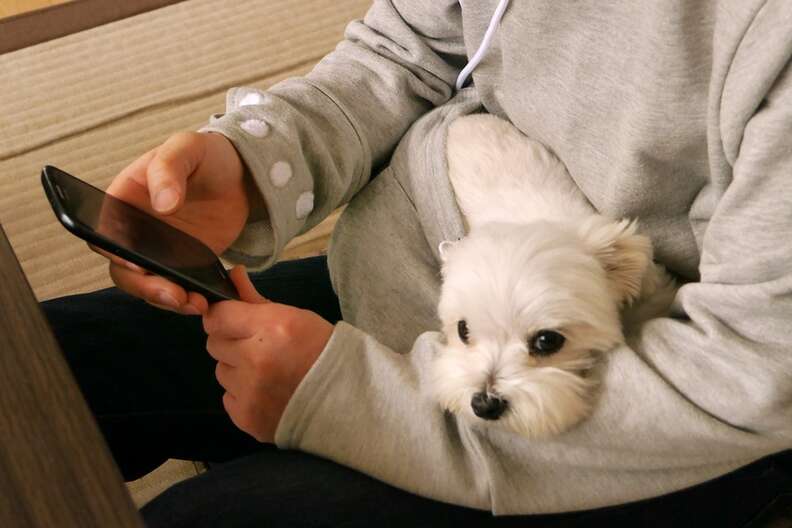 The Mewgaroo Hoodie takes pet appreciation even one step further. Unlike all those boring, run-of-the-mill hoodies not made with animals in mind, this sweatshirt also features sewn-on ears and paw pads to complete the proud animal-lover look.
Of course, the real breakthrough is in the pouch. Anticipating that some dogs and cats are prone to shed, the perfectly pet-sized pocket includes a removable lining for easy cleaning.
The Mewgaroo Hoodie's product page is currently catered to Japanese-speaking consumers, so we can only hope that it will soon be available for wider release before too long.