In Hong Kong, a group of children is forming the front line in the war against wildlife trafficking. These photos, taken by Alex Hofford, cofounder of Hong Kong for Elephants and a consultant for WildAid, show a group of kids who came out to protest the ivory trade, a lucrative business in the country.
And their efforts aren't in vain -- just this week, Hong Kong began to crush its 30-ton stockpile of confiscated ivory, one of the largest in the world. The country joined the recent surge of others which have also destroyed their stockpiles in a clear message against poaching -- and for elephants.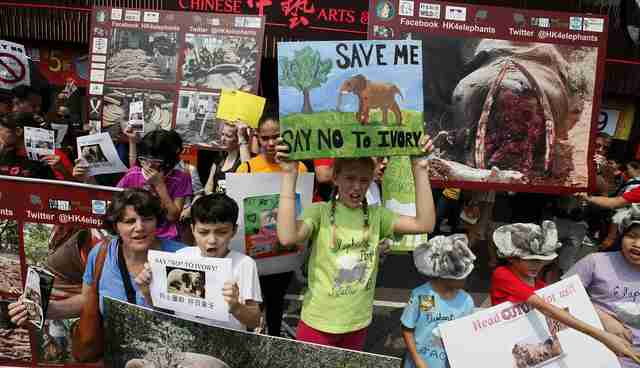 The ivory trade drives a brutal campaign of international poaching that killed 22,000 elephants in 2012 alone, despite a global ban on the sale of ivory. Join us in pledging never to buy new or vintage ivory products -- which include narwhal, walrus and hippo ivory -- to help save the world's animals from poaching.