A senior dog was on the streets for so long that she was terrified of being rescued.
Hope For Paws, a rescue organization based in Los Angeles, received a call about a senior dog living in the woods on the side of a busy road. The man who called about the dog, now named Dorothy, had seen the Hope For Paws Facebook page and knew they could help.
YouTube/Hope For Paws
When rescuers found Dorothy she was asleep, and so they tried to carefully and quietly slip a leash around her.
As soon as Dorothy woke up, she was terrified and tried to get away.
YouTube/Hope For Paws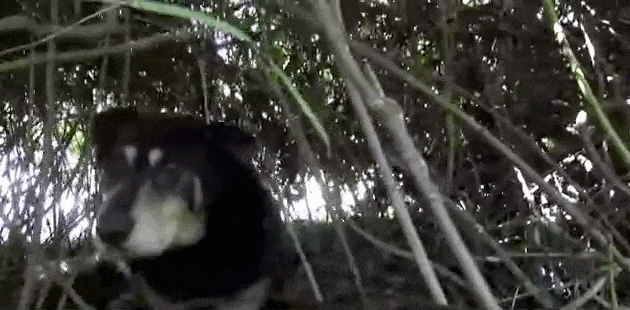 Having no idea what was happening to her, Dorothy bit one her rescuers, and then proceeded to run as fast as she could. Her rescuers let her run, trying to make her feel more in control while steering her toward their car.
YouTube/Hope For Paws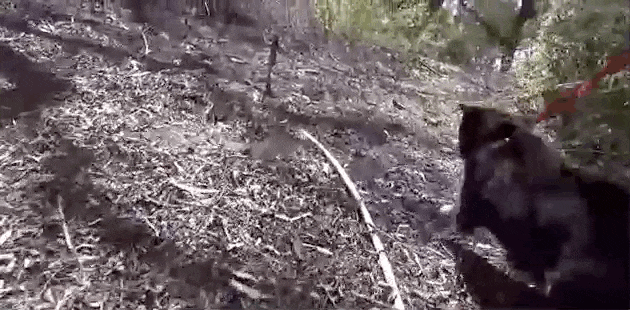 Finally, Dorothy was too exhausted to run. She collapsed in some grass and refused to move. Her rescuers were unsure if she was going into shock or if she was just extremely panicked, and they moved her into the shade and let her rest for a little while.
YouTube/Hope For Paws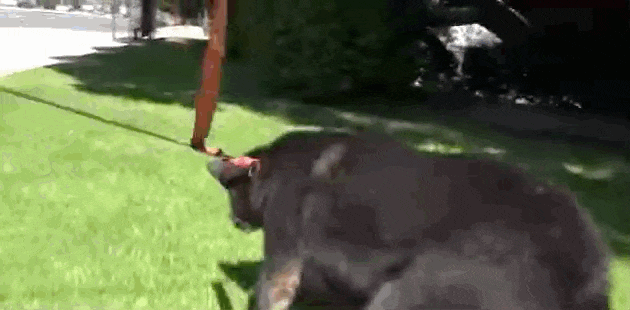 Dorothy was terrified of what was happening to her and did not want any help ... until her rescuers began to pet her and show her love.
YouTube/Hope For Paws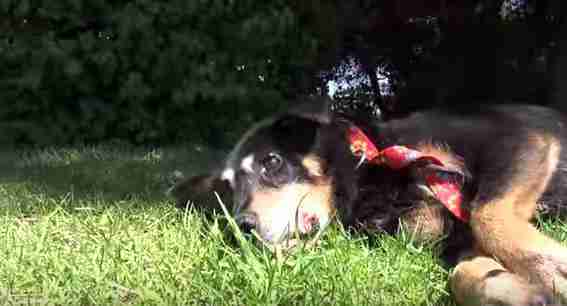 After about 20 minutes, Dorothy began to realize that these people just wanted to love her - something that she had probably never known much of before. She allowed Eldad, the founder of Hope For Paws, to pick her up and carry her to the car, and to a brand new life.
YouTube/Hope For Paws
Dorothy received immediate medical attention, and later on, training to allow her to trust humans again. A few weeks later, she came back to visit the Hope For Paws team and thank them for all they did for her.
The transformation that Dorothy has made in such a short time is absolutely incredible. She understands that these people just want to love her, and she is more than willing to love them all right back.
YouTube/Hope For Paws
Dorothy was taken on by Frosted Faces Foundation and placed into foster care. Now that Dorothy knows what love is, she's never looking back, and hopefully an amazing forever family will come for her soon.
YouTube/Hope For Paws
Check out the full video of Dorothy's incredible rescue below: