A homeless pit bull named Veyron had spent months living dangerously close to an extremely busy freeway in Los Angeles. Veyron lived with the possibility of falling into traffic or getting hit every single day - until some kind people refused to let him live that way a day longer.
Hope For Paws, a rescue organization based in Los Angeles, received word about Veyron and knew they had to help get him out of his unsafe living situation. Trying to rescue him proved to be tricky though, because Veyron was terrified.
His rescuers were afraid that if they got too close too quickly he might do something drastic - like jump into the procession of speeding cars below.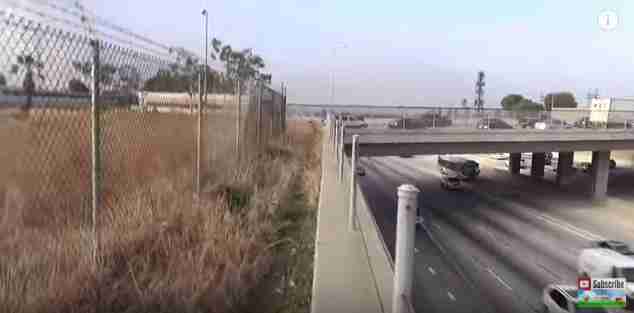 Eldad, the founder of Hope For Paws, and the other volunteers were finally able to corner Veyron but they had to proceed with caution. To his right stood a chain link fence, and to his left, a drop down to the freeway.
Veyron desperately tried to escape ...
... but finally had no energy left to run after living on his own for months ...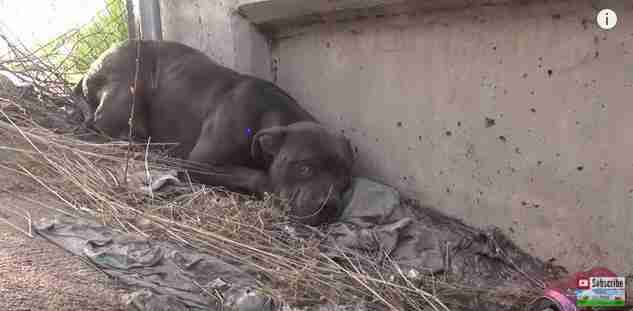 ... and hid his face from his rescuers, so afraid of what was to come.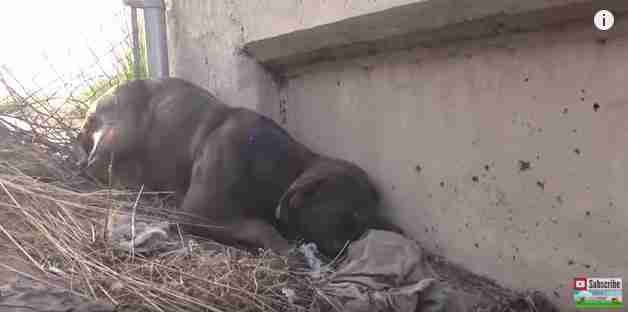 Then, Veyron was pet for the first time ... and everything changed.
The pit bull who had never felt love before in his life finally understood, and began to let Eldad and the team start the process of taking him home. They placed him in a cage so he wouldn't get spooked again and try to jump ...
... and getting him away from the freeway and to safety proved difficult ...
... but they finally succeeded, and now, Veyron is safe.
Veyron has since formed friendships with dogs and people alike, and is no longer afraid. Thanks to Hope For Paws, he'll never have to live another day alone and homeless.
Check out the full video of Veyron's rescue below:
If you would be interested in adopting Veyron, you can contact Hope For Paws for more information.