This Man And Dog Were Homeless At The Same Time — But Found Each Other
Now they both know what it feels like to have a home.
Walter Sanders probably felt a kind of kinship with Dinker.
After all, they had both gone through some rough patches. and both had spent some time on Skid Row.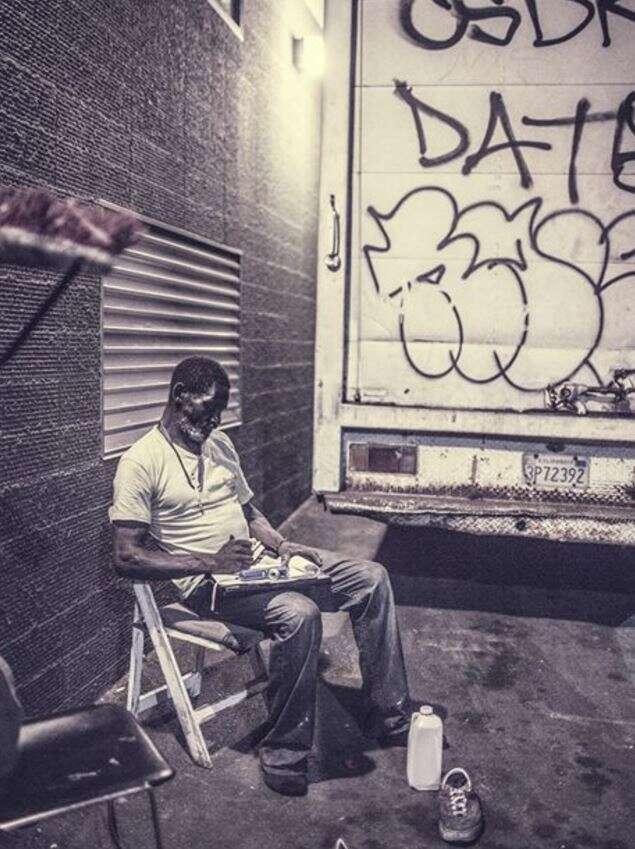 Dinker, a stray dog, was a common sight in the notorious Los Angeles neighborhood, usually holed up in a particular back alley that was known for hustling, bustling drug deals.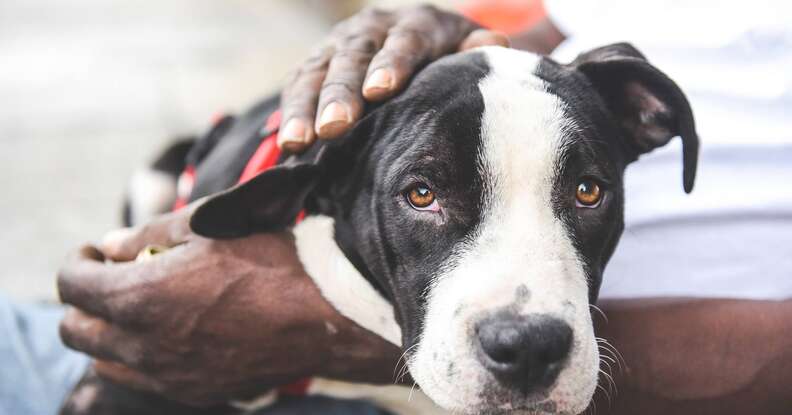 At some point, Sanders and Dinker were likely neighbors.
John Hwang, a Los Angeles photographer who documents the lives of one of Los Angeles' most notorious neighborhood, recalls how Sanders would gush about the dog.
"He was just raving on and on about how much he loves the dog. And how special a dog he is," Hwang tells The Dodo. "I could tell how much he really cared about Dinker."
About a year ago, Sanders got approved for government-subsidized housing in Skid Row.
The tiny room with the shared bathroom was certainly an upgrade over living on the street. But it had a dog-shaped hole in it.
So recently, Sanders went out looking fora dog. He found one dog that seemed to fit him just right.
In fact, they both seemed to know they were cut from the same cloth.
Sanders took Dinker home.
But it's one thing to take a dog home. And another to actually be able to care for a dog. For Sanders, the love was there. But not yet the means.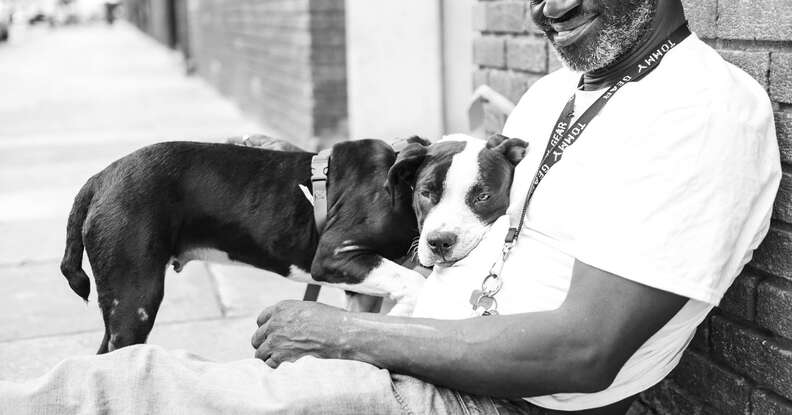 That's when the Downtown Dog Rescue stepped in. The organization, which offers free pet services and supplies to low-income families, made sure these new roommates had everything they needed to grow old together.
"They gave him a voucher to see the vet," Hwang says. "They provided all the vaccinations, neuterings, the whole nine yards. They gave him a goodies bag full of treats and dog toys, a harness, everything."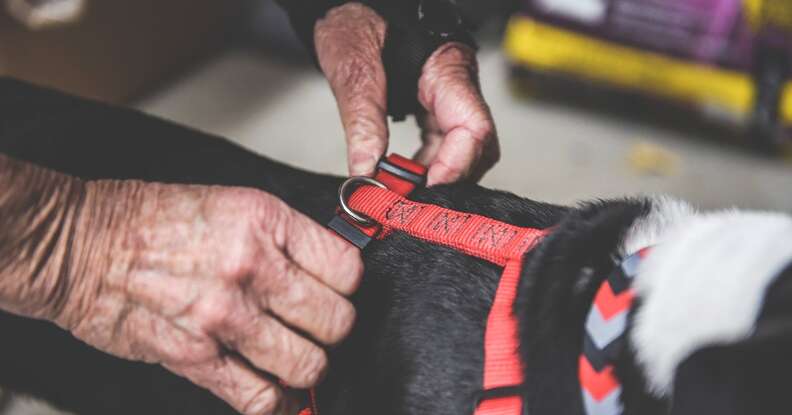 But most vitally, the organization is helping Sanders keep his best friend.
"I want to do everything I can for Dinker," Hwang recalls him saying. "He's very special to me."
Sometimes, when the world takes an especially hard turn, a man and a dog can team up and do great things.
Support Downtown Dog Rescue in its mission to find every dog's happy place.