Homeless Man Does The Unthinkable To Save His Dog On Death Row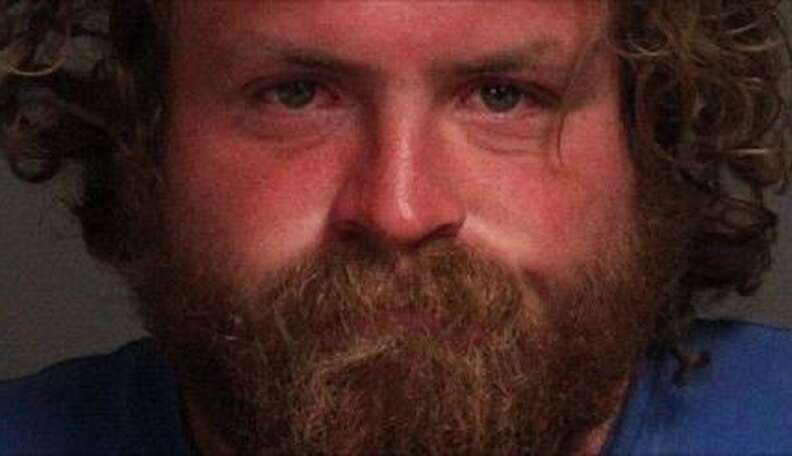 <p> San Luis Obispo County Sheriff's Office<span></span> </p>
This man's best friend was hours from being killed - so he did what most law-abiding people would consider unthinkable.
Authorities in San Luis Obispo, California, are on the hunt for 24-year-old Logan Timothy Wilson Stoffle, a homeless man who they say burglarized a county animal shelter on Tuesday. The only thing that was missing following the break in, according to a report, was Stoffle's dog, who was slated to be euthanized the next day.
The black and brown pit bull, named Sid, had been kept in isolation at the shelter since July after allegedly biting people in two separate incidents earlier this year. Stoffle, who has no permanent residence, remained in the area and paid regular visits to his pet as they awaited the court's decision regarding the animal's fate.
Last month, a judge deemed Sid to be "dangerous" and ordered him to be put down - which Stoffle was evidently willing to commit a crime to prevent.
The San Luis Obispo County Sheriff's Office has asked for the public's help in tracking the pair down.
A dog sits alongside her homeless owner.Flickr/Beverly & Pack
While it's hard to condone what Stoffle did to save his dog, it's also difficult to condemn - particularly considering Sid's importance to him. According to sociologist Leslie Irvine, author of "My Dog Always Eats First: Homeless People and Their Animals," homeless people with pets were measured as actually having more intense bonds with their animals than pet owners who have homes.
Dr. Mark Bekoff, who's written extensively on human-animal relationships, echoes Irvine's findings in Psychology Today: "Homeless people have told me on more than one occasion that their animal companion is their best friend and oxygen without whom life wouldn't be worth living. For many their animal friend is their only family."