Dog Saved From The Streets Travels The World With His New Mom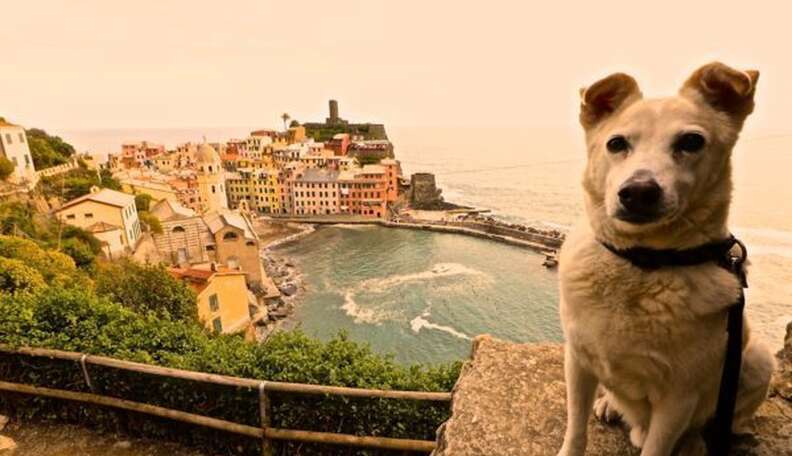 <p><em>Kaori Tomaru</em><span></span></p>
<p><em>Kaori Tomaru</em><span></span></p>
Kaori Tomaru was on a six-month program teaching English in Mexico when her friends suggested they go to a local park one night for some ice cream. There they met a homeless dog, all alone and aching for some attention.
"He was there in the park going around, begging for food, so lovely and friendly," Tomaru told The Dodo. "He was skinny, dirty and someone had put pink paint on his head as a cruel joke."
When the dog began to follow the group home as they left, they knew they couldn't leave him behind. The next day they took him to the local vet to get checked out, and named him Ralph.
After taking him to the vet, Tomaru and her friends set out to find Ralph a home - but ended up loving him too much to let him go. "At first we tried to find him a good home locally, then somehow I ended up being the one to keep him," Kaori said.
Unfortunately, though, it wasn't that easy. At the end of her stay in Mexico, Tomaru wasn't able to take Ralph home on the plane with her because the San Luis Potosi Airport didn't have planes big enough to accommodate him.
Instead of leaving her new friend behind, Tomaru and her dad drove all the way from New York City down to Mexico, picked up Ralph, and drove all the way back.
It was during this trip home that Tomaru realized that, like herself, Ralph loves to travel.
"He loves it all, especially being in the car, train or boat, looking out at the scenery, and socializing with people from all over," Tomaru said. "If there was a dog born to travel and meet people, it's him!"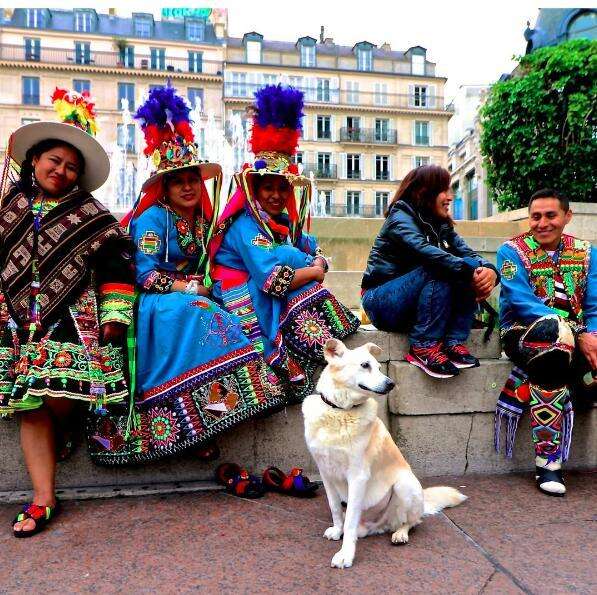 After finally making it home, Tomaru began to travel all over the world with Ralph. She soon discovered that in many places it's surprisingly easy to travel with a dog - meaning she would never have to leave him behind again. Ralph went from begging for food in a park in Mexico to traveling the world with his loving new mom.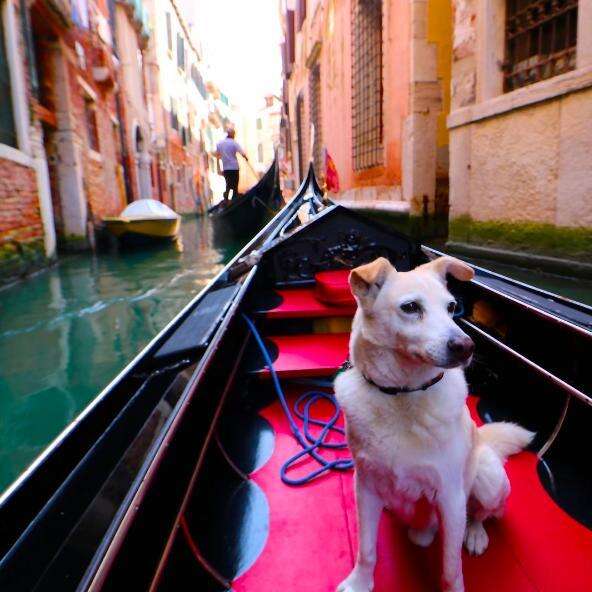 Ralph has been pretty much everywhere at this point. He's seen the incredible architecture of Athens, Greece ...
... the beautiful mountains of Switzerland ...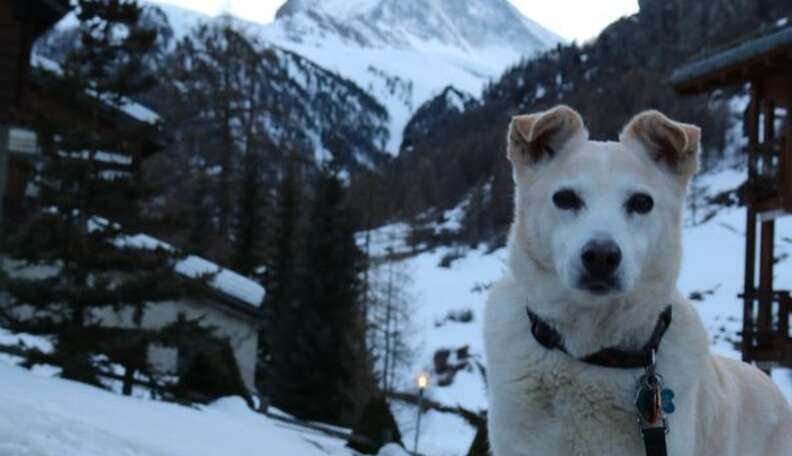 ... the Colosseum in Rome ...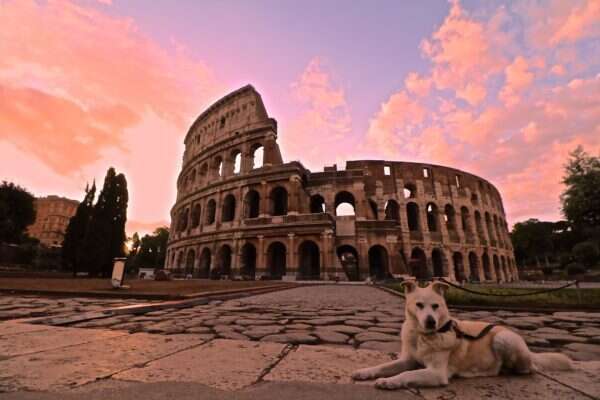 ... the Callanish stones in Scotland ...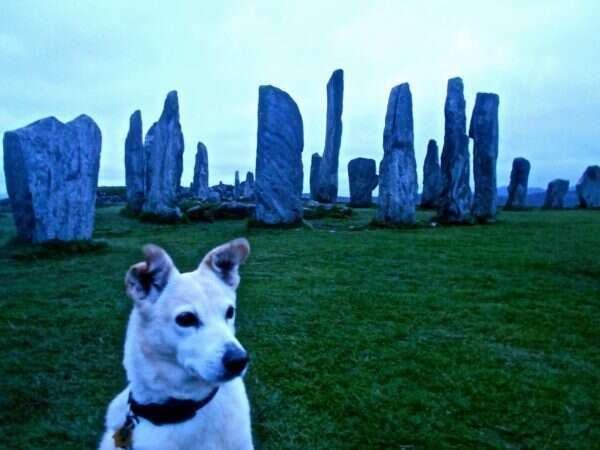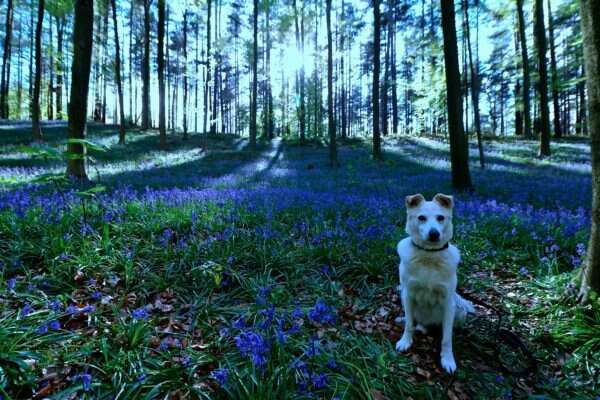 Ralph and his mom love traveling together so much, and it would have been the perfect happy ending - but now, Ralph is sick.
Last October, Ralph developed a cough, and his vet wasn't sure why. "He was the picture of health and had never had any health problems before," Tomaru said. "It was hard to get an accurate diagnosis. It was finally through chest X-rays and EKGs that we found out he had the faulty mitral valve."
Ralph's condition is fairly rare, and can only be cured through specialized surgery. Medications have harmful side effects and can only prolong a dog's life, not cure the issue. The surgery is the only way to save Ralph's life, and unfortunately, it costs over $25,000.
But the cost hasn't deterred Ralph and his mom.
"I knew that I would be using all the savings I had planned to buy a flat to pay for his surgery. Even then it wasn't going to be enough," Tomaru said. She started a GoFundMe campaign to help raise the money for the surgery, and has so far raised $6,000.
Ralph and Tomaru are best friends, and life without each other would be unimaginable. "He's one of the greatest, sweetest, people-loving dogs you'll ever meet," Tomaru said. "No one can help smiling when they look at him."