Injured and alone, a tiny dog hid, just hoping that one day soon someone would come to finally rescue her.
Hope For Paws, a rescue organization based in Los Angeles, received a call about a homeless dog who had been hit by a car and then hid under a shipping container ... and had been hiding there, severely injured, for weeks.
YouTube/Hope For Paws
Her rescuers could clearly see that the poor dog was bleeding and needed medical attention as soon as possible.
YouTube/Hope For Paws
The sweet girl, later named Amy, was terrified and tried to run away, but the crawl space she had lodged herself under had no escape. Her rescuers knew that they were going to need to somehow force her to come out if they were going to be able to help her.
YouTube/Hope For Paws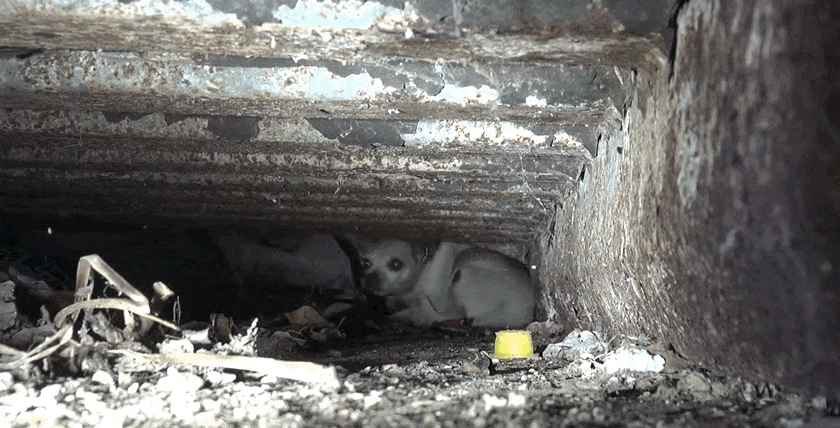 Eldad, the founder of Hope For Paws, pushed a 20-foot-long pole into the crawl space, startling Amy just enough to get her to come out.
She was, understandably, completely terrified, and struggled to get away.
YouTube/Hope For Paws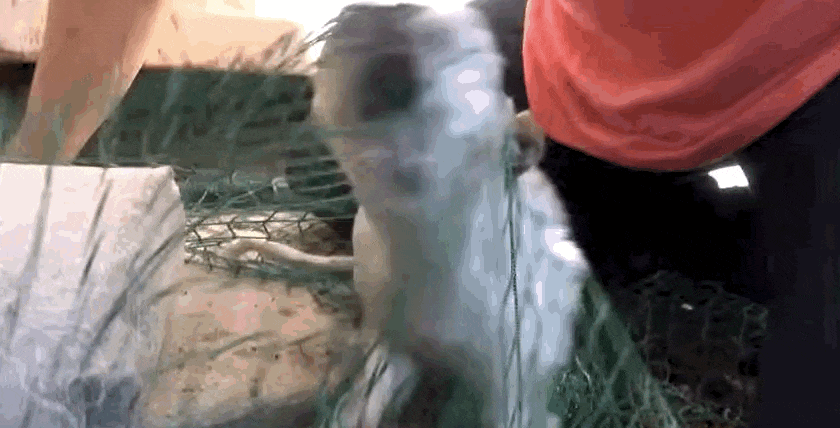 Even after she had calmed down a little, Amy didn't trust her new friends ...
YouTube/Hope For Paws
... until she realized they were the people she had been waiting for. They were going to get her help.
YouTube/Hope For Paws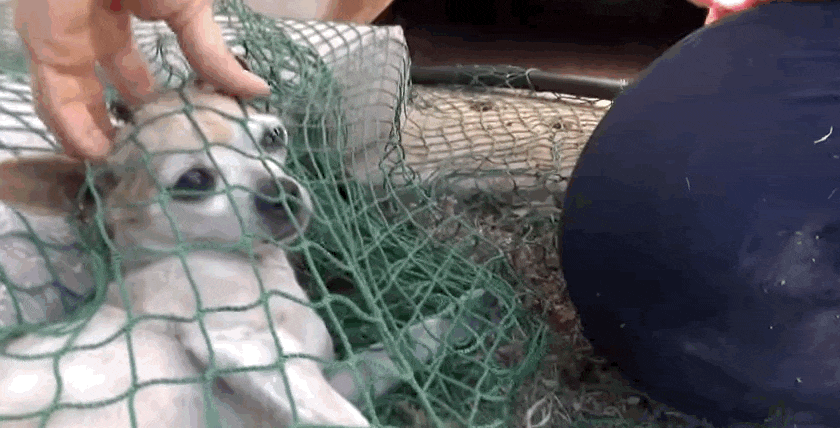 Amy was taken to get immediate medical attention. An x-ray showed that she had a badly broken bone near her knee, and after surgery, an external fixator was put on Amy's leg to heal her further.
YouTube/Hope For Paws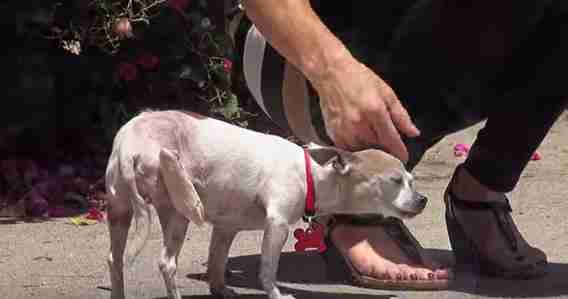 Eight weeks later, Amy's external fixator was removed, and physically, she was completely healed. Her foster family has been helping to heal her emotionally, and slowly, Amy has begun to trust humans again.
YouTube/Hope For Paws
Amy knew that she needed help in order to escape her pain and suffering, and thanks to Hope For Paws, she now has the chance to live a long, happy life.
If you would be interested in adopting Amy, you can check out The Dog Rescuers website.
Check out the full video of Amy's rescue below: