It takes a special kind of cat parent to turn her home into the ultimate cat playground, complete with built-in perches and lookouts.
Reddit user prttyprttypony uploaded these photos of her 8 eight cats enjoying the customized jungle gym she built for them.
"I live next to an abandoned parking lot and I think a lot of people dump their cats there," she posted on Reddit, explaining how she wound up with such a big family of kitties. "I've gotten a lot of strays over the years and so being the sucker I am, I take them in."
The cats can spy on their mom from multiple vantage points. Just in case she pulls out the treats.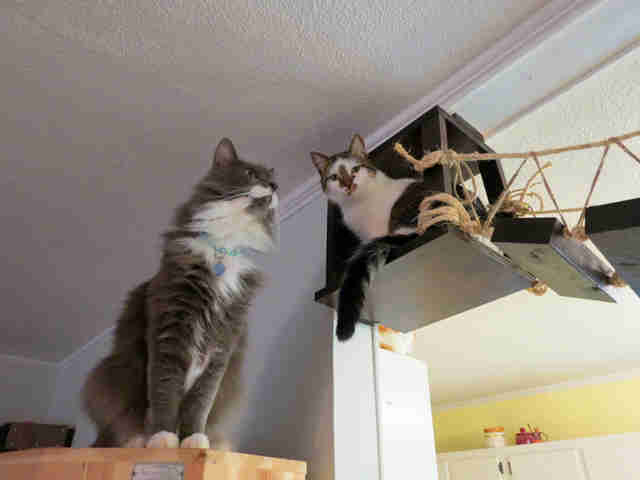 The 8 cats can leap gracefully from platform to platform, daintily traversing the bridge their mom carefully assembled.
Some of the cats are more graceful than others.
These are not the first kitties whose humans have turned their home into a cat jungle gym. For cats who have been rescued from a life on the street, there's nothing like lounging in a custom-made personal playground.