When a group of bison rambled into a golf green in Jackson Hole, Wyoming, golfers discovered that one-ton mammals don't make good team players: Lawn sprinklers failed to encourage the bison to roam elsewhere, so the golfers played around them. Though bison may be a furrier obstacle than the hazards most golfers are familiar with, animals that wander across greens aren't uncommon -- a variety of wildlife, as diverse as iguanas to elk and gulls to sharks, have all been spotted around the fairway.
Foxes just want to join in the fun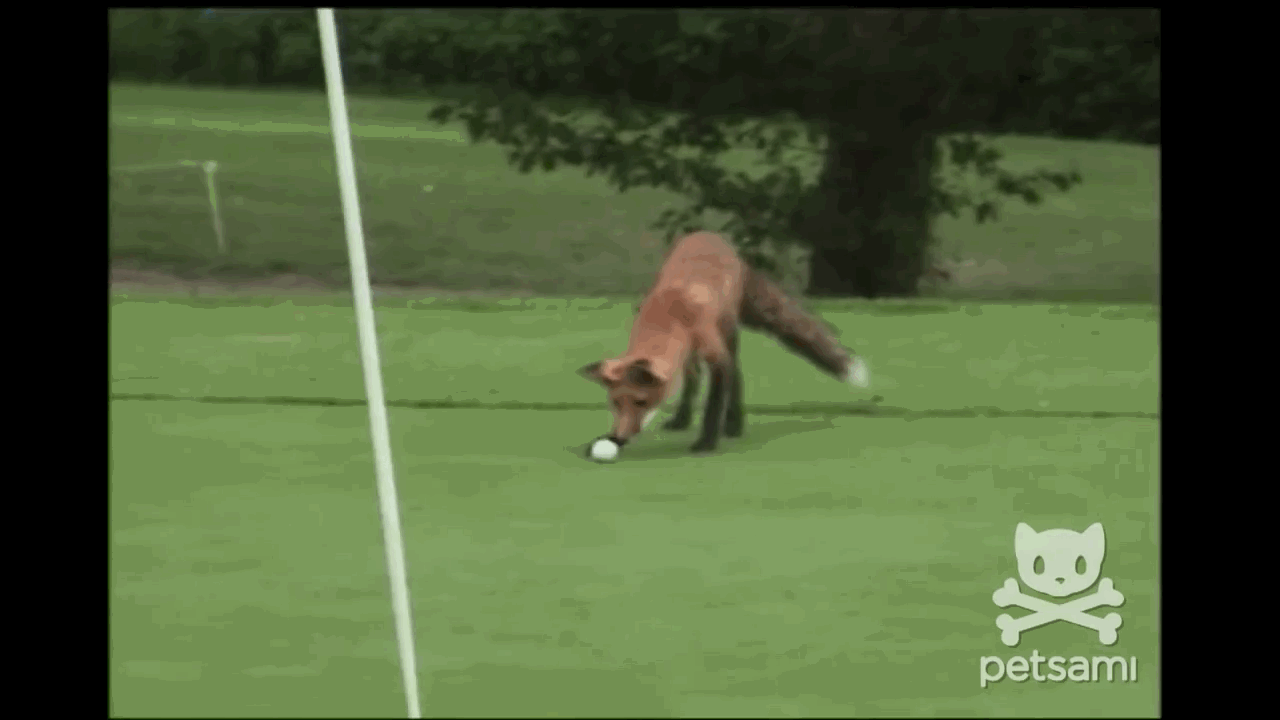 It doesn't take a hole in one to appreciate the game -- this fox goes for a nose-putt instead. [YouTube]
Lizards and gulls are hungry for golf balls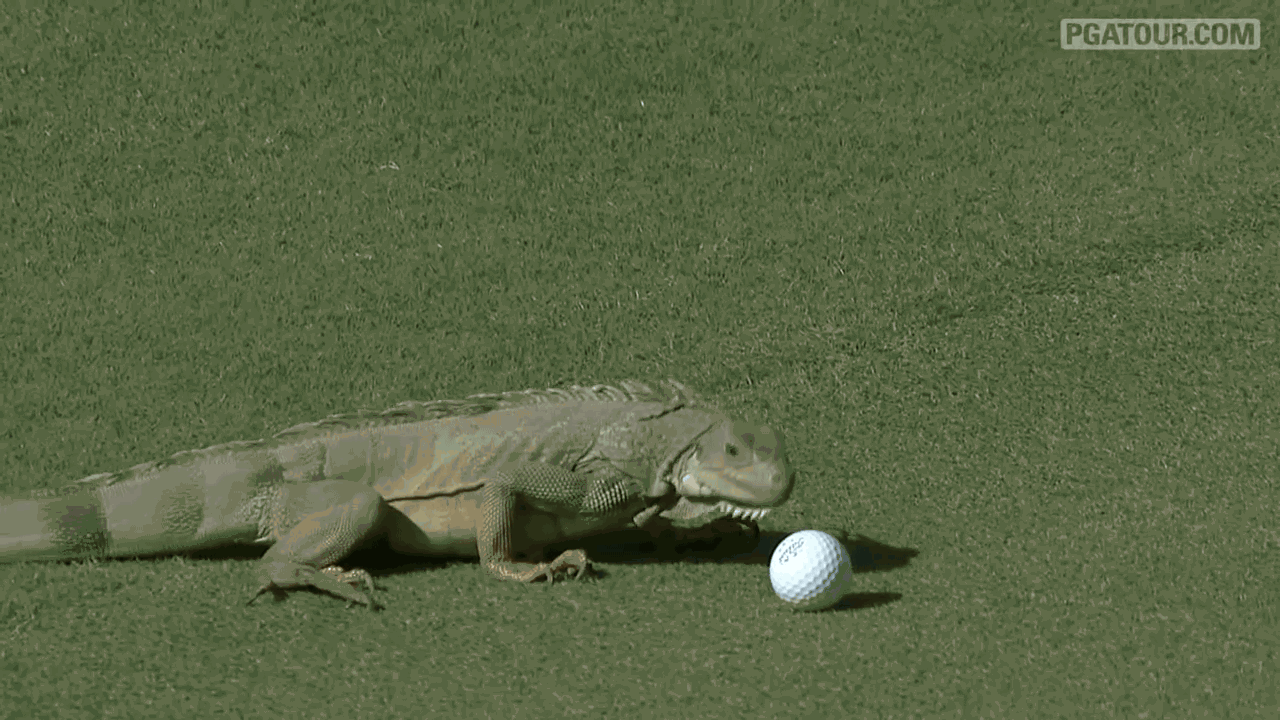 A golf ball appeared to be food to this green iguana, which pursued it across the 16th hole despite the fact that this ball was in play during a PGA tournament taking place in Puerto Rico. [YouTube]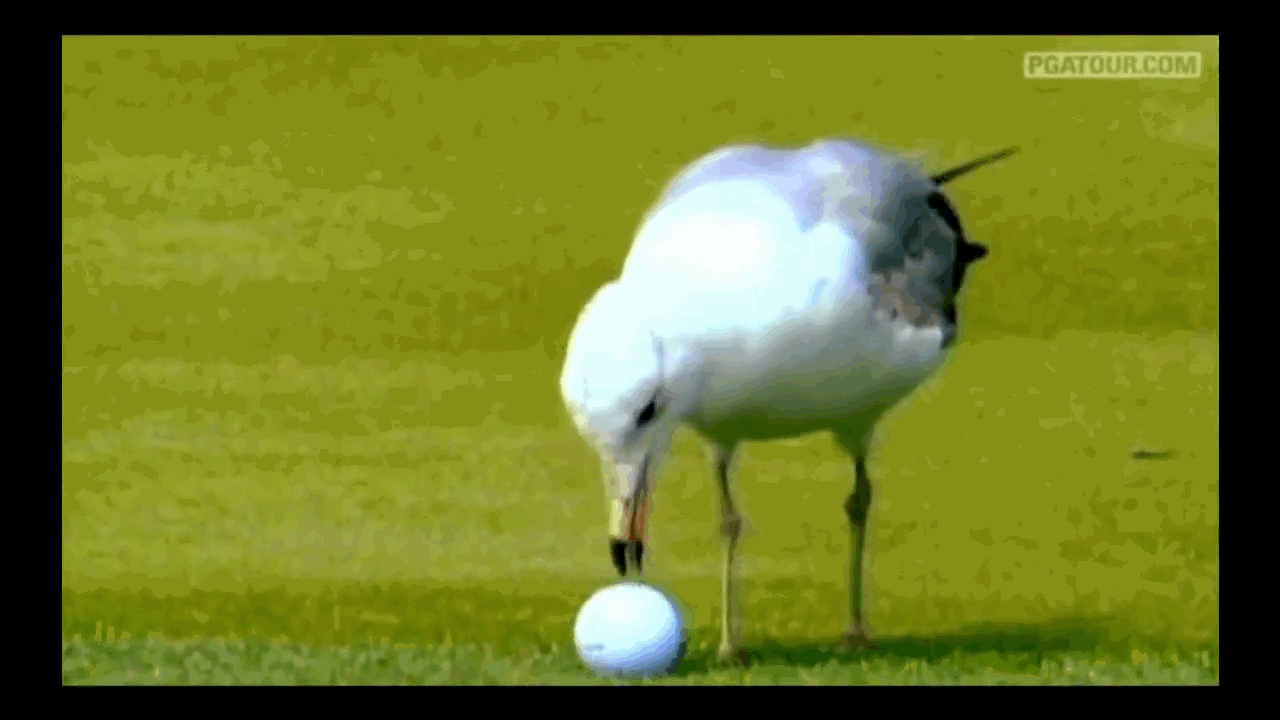 And lizards aren't the only ones that mistake golf balls for prey -- gulls seem to think golf balls are round, white shellfish. At least 50 plastic golf balls have rained down on one woman's roof in England, courtesy of gulls trying to crack them open. This gull, which picked up Steve Lowrey's ball during a 1998 championship, flew above a lake and let the ball plummet. [YouTube]
It's not just Tiger who's at home on a golf course -- salamanders live in greener golf courses, too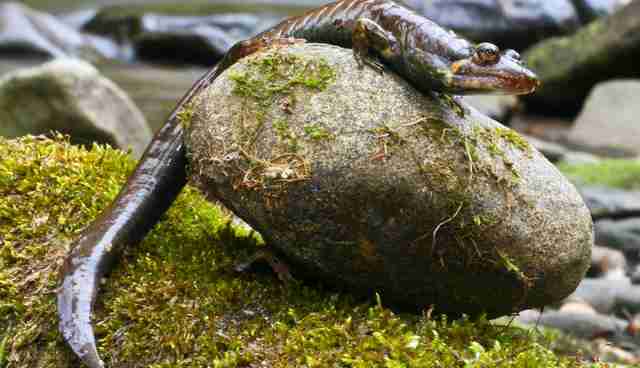 Fairways have a history of bad environmental publicity, points out Ray Semlitsch, a biologist at the University of Missouri. (Some golf courses, for example, use up to 30,000 gallons of water a day). But the grass is becoming greener -- if gradually. The best golf managers use fewer pesticides and encourage different types of grass to grow, a far cry from uniform lawns supported by chemical fertilizers.
When Semlitsch and his colleagues looked at salamanders living near some of these golf courses in North Carolina, they found a community of amphibians just as healthy as those in the wild. "Surprisingly, we found no change or reduction in the abundance or diversity of salamanders downstream," Semlitsch said in a statement.
And bison, like salamanders, are at home on the driving range
And when the bison find themselves at wandering through the green, said Jeff Jensen, a superintendent at Jackson Hole Golf and Tennis, golfers let the animals roam. "Ultimately, our motto is 'wildlife has the right of way,' " he told Jackson Hole News And Guide.