'Tis the season for gift-giving, and you shouldn't forget the four-legged friends on your list. Here are 15 of the best holiday gifts for a fluffy companion, curated by The Dodo staff and our readers.
1. Kyjen Hide-a-Squirrel puzzle toy
Simplicity is sometimes the best way to go, and this spring steel wire attached to rolled cardboard is about as simple as it gets. With the tagline "home-tested by over 8 million cats," it's got to be good.
3. Barkbox
It's the gift that keeps on giving - new toys every month! With a subscription, your pet will get a monthly box filled with bones, treats, hygiene products and gadgets. Even better, 10 percent of every purchase goes to help dogs in need.
4. GoPro Fetch harness
If you've ever wondered how your pet sees the world, this harness is the perfect fit. With adjustable straps and a holder for any GoPro camera, it's the perfect way to get on your dog's level.
5. Chuckit! Kick Fetch ball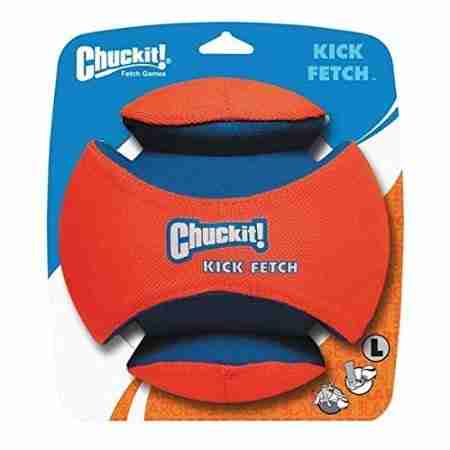 If you've ever wanted to play soccer against your dog but found his dribbling skills, well, lacking, then look no further. This ball allows you to practice punting or passing while your dog gets a great workout.
6. Jump set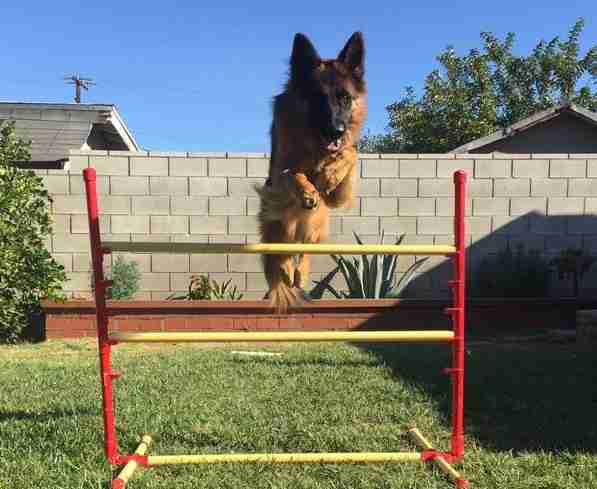 Available on Etsy, this felt bed is perfect for a pampered pet. And it comes in different sizes, so all sleepers can fit comfortably.
8. DogVacay
If you're heading out of town this holiday, give your pet the best gift of all: a loving home. At DogVacay, you can find approved pet sitters in 3,000 cities.
9. Halo collar
(Halo)
There's nothing more important than your pet's safety. That's why the Halo mini LED collar is perfect for evening walks - it lights up so your dog can be seen from far and wide. Now you'll finally find out where he's been hiding the bones.
10. Whistle activity monitor
Nowadays, everyone has a smart device - and dogs are no exception. The Whistle monitor attaches to your dog's collar and tracks his activity throughout the day, recording rest, play, walks, medication and food. It'll send updates to your smartphone so you can track what your dog is doing during the day. It's particularly helpful for creating healthy habits for pets.
11. Hurtta winter jacket
(Hurtta)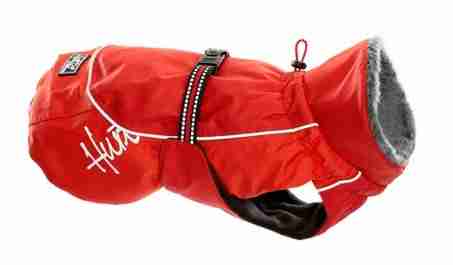 When the temperature drops, it's important to consider your dog and his comfort. There are tons of warm coats and sweaters out there, but our pick this year is the Hurtta winter jacket, a fleece-lined waterproof coat with reflectors and adjustable straps. This coat is sure to keep your pup warm on those chilly nights. For a more affordable option, the Zack & Zoey Nor'easter Blanket pet coat is another great choice.
12. Mud River's Renegade food/water bowl
(NudRiver)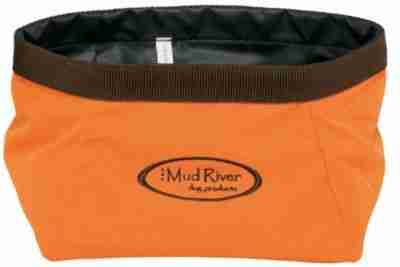 Every dog about town should have one of these. The perfect way to hydrate while on a hike, the Renegade bowl from Mud River is leak-proof, portable and affordable.
13. Waterproof hammock seat cover
(Amazon)
This product is a godsend for pet owners who know the drudgery of cleaning up after a messy dog in the backseat. It's machine-washable, adjustable and waterproof, and the perfect solution for pet dander and dirt in cars.
14. DJ cat scratching pad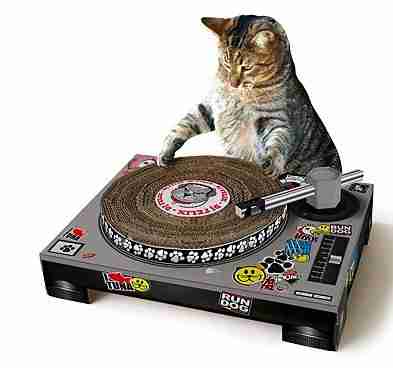 Cats need to scratch, and cats also need to look cool. Luckily, this scratching board does both, without breaking the bank.
15. Cat crib
For chill felines who just want to have a laid-back holiday, this hammock is the cat's meow. It's also easy to clean and comes with adjustable straps.
Have other suggestions for the perfect pet gift? Leave them in the comments and they may be featured on our list!